Christmas is just around the corner but people are already starting to celebrate with decorations popping up all over city centres in this country but some people are choosing to do things a little bit differently in the comforts of their own homes this year by popping some weed Christmas trees up all over the place.
Featured Image VIA
Surprisingly, weed suggest and leaves actually look pretty amazing decked in bright lights and holly and Christmas decorations – here are a couple of the best ones that we've found so far on Instagram:
The only thing about this that I don't like is that it's literally November 15th. Isn't that like at least 2-3 weeks too early to put up your Christmas tree?
If you're a normal person like me and find this a bit too much, there is the possibility that you can also order a 'The Original Weed Christmas Tree' which is a six foot seven monster of a tree featuring 'realistic mairjuana leaves'. Not quite as good as the real thing I guess but maybe funny for about ten seconds if you have friends around when they notice it, although I'm not sure if that's worth the $250 price tag.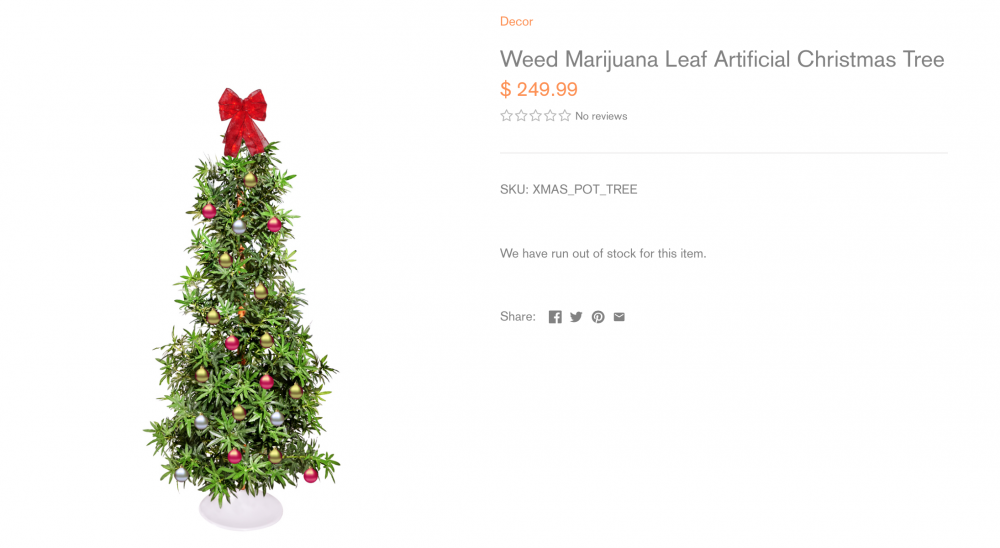 Sure there are a couple of idiots out there who think it is though, especially as it currently seems to be sold out? WTF?
For more of the same, check out what all these people tweeted when they got weed for Christmas. No greater gift.