If someone had really annoyed you, I can think of few better ways to get them back for their indiscretions than storing up two months worth of your own turds and posting them through their letterbox, I'm just not sure if I had the temperament or actually level of depravity to actually go through with something like that.
Featured Image VIA
75 year old Geoffrey Holroyd-Doveton doesn't fall into this category though and was more than willing to store his crap (literally) in a container before spraying it through Donald Wicks' letterbox via an elaborate pump that he had constructed. He also had to drive 200 miles from South Yorkshire to Braintree in order to do this. That's one hell of a grudge to bear against someone, right?
It doesn't actually sounds like it was that bad though. Wicks and Holroyd-Doveton had been good friends until recently in 2016 when they fell out following the breakdown of HD's relationship with Wicks' secretary Beryl. When the pair began having difficulties, Beryl went to live with Wicks and his family and HD was forced to leave the area after he became threatening and violent towards this new arrangement.
Obviously he had a while to stew about this and he decided that his best revenge was to wait for eight weeks and perform this dastardly plan instead. The damage totalled £4000 and Wicks had no hesitation in accusing HD and taking him to court after he was spotted on CCTV, where he said the following: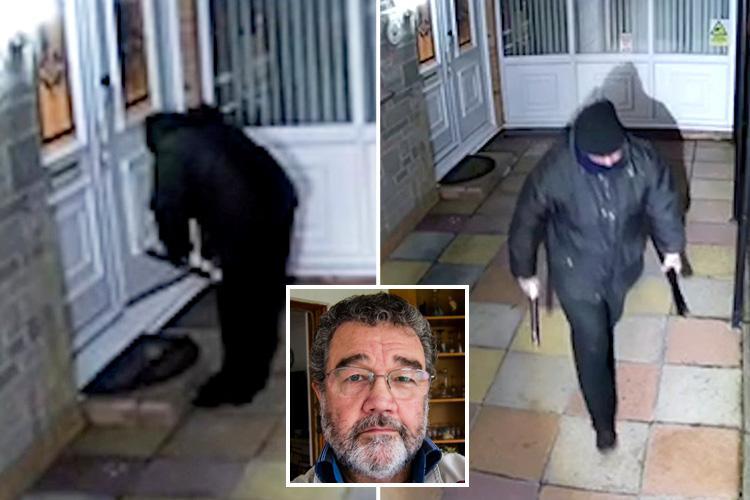 Using that pump he has pushed the excrement through the letterbox causing it to splatter over the hallway, up the stairs and onto the back wall.

It immediately caused me to feel very anxious and unable to sleep due to the stress.

I felt my personal space, our home, had been invaded.
In his defence, HD stated that he blamed Wicks for the collapse of his marriage – not sure what he did because Wicks himself is gay, living with his husband in a house that smells like poop, so it's not like they were shacking up, he just offered her a place to stay – and that he had ruined his life. He also said that he felt isolated and depressed in South Yorkshire, having been forced to move out of his native Braintree after the breakdown.
I suppose that might have all been the case, but it is it any excuse to fill a container with two months worth of your turds and spray it all over someone's house? No, I don't think it is – not sure if there's ever really an excuse for that kind of behaviour, although it's one hell of a revenge stunt sure- but apparently the judge felt sympathetic towards his plight and gave him an eight week suspended sentence and 80 hours community service, as well as a restraining order against Wicks. Don't think that he even had to pay for the repairs and only had to pay £500 in compensation to them too. Sounds like he pretty much got away with it to me.
For more turds, check out this giant one refusing to get flushed down the toilet. Brutal.