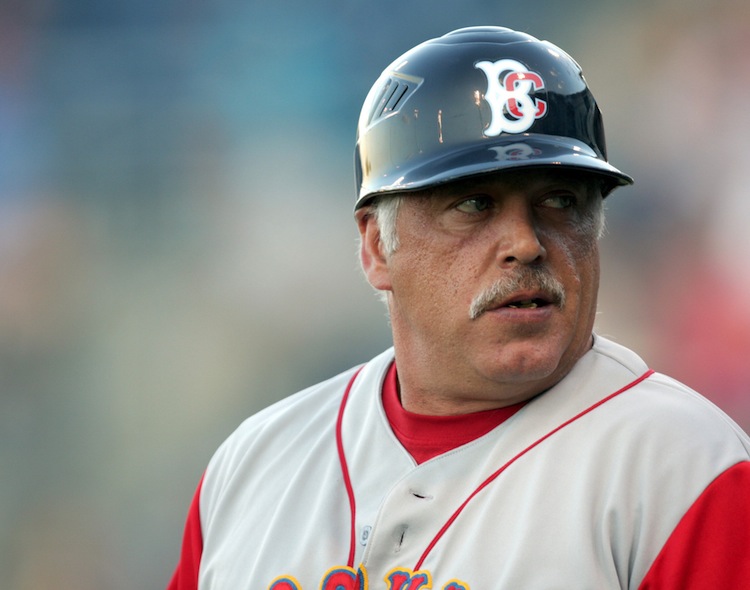 Meet Wally Backman – the angriest sports manager ever.
Wally Backman was once a 2nd baseman who played for the New York Mets between 1980 – 1988. Being a 2nd baseman means it's your job to guard the 2nd base – pretty self explanatory really. Since Wally Backman stopped playing professional baseball in the Major League, he's managed several Minor League baseball teams such as the South Georgia Peanuts.
During his time managing the South Georgia Peanuts, Wally Backman began to build a reputation of being a complete cunt. Because of this reputation, a 10 part series was made, entitled 'Playing for Peanuts', which followed the South Georgia Peanuts for a season and mainly focused on Wally Backman's managerial tactics and his foul mouth.
Some sports managers have passion, and one way or portraying their passion would be to let off a few swear words in their pre/post game team talk to get their team hyped up. Here's Wally giving one of his famous post-game team talks, in which he says fvck 35 times in less than two minutes. What a gent.
[yframe url='http://www.youtube.com/watch?v=ZlsVr1ykBqQ']
Pretty intense right.
Well that's nothing compared to Wally's mid-game outburst at an official which sees him ejected out of the game after throwing a load of the sports kit on the pitch and threatening to beat the shit out of the dude he's arguing with. Not really the most professional way to deal with the situation, but pretty funny none the less. Check it:
[yframe url='http://www.youtube.com/watch?v=D7ljT7BK3d4′]
Someone get this man a back of home-grown ASAP.