'Peaky Blinders' creator Steven Knight has admitted that he almost cast Jason Statham in the role of Tommy Shelby in the show, before a text from Cillian Murphy convinced him otherwise.
Featured Image VIA
Knight was keen on Hollywood action hero Statham to play Shelby, but told Esquire that a last-minute text from Murphy convinced him to take a punt on the Irishman instead:
I met them both in LA to talk about the role and opted for Jason.

One of the reasons was because physically in the room Jason is Jason.

Cillian when you meet him isn't Tommy, obviously, but I was stupid enough not to understand that.
Statham pretty much had it in the bag, but Murphy proved how much he wanted the role by later texting Knight:
Afterwards, he me sent a text saying, 'Remember, I'm an actor'.

Which is absolutely the thing because he can transform himself. If you meet him in the street he is a totally different human being.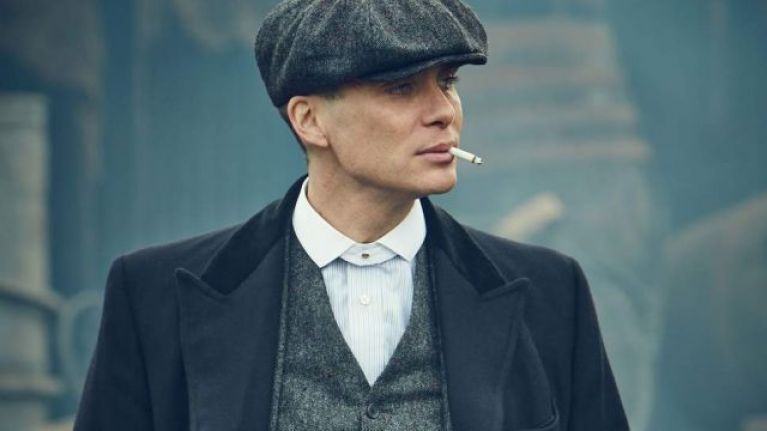 Well I think we can all agree that turned out for the best? Sure it probably would have been a decent show with Jason Statham in the role as well and it would have been amazing to hear Statham pull off a Brummie accent, but Cillian Murphy basically is the show right now and you couldn't imagine it working without him.
Can't help but think that maybe there's more to the story though than just a text? I mean how impressionable must you be to have made your mind up on Jason Statham and then switch to Cillian Murphy because he sent you a text saying "remember, I'm an actor". Either way, I don't think anyone's complaining. Why not bring Statham in anyway for Season 6? A Murphy/Statham/Hardy triple threat would be absolutely epic.
For a look at the first trailer for the Peaky Blinders video game, click HERE.