It seems like a lifetime ago when we saw the last episode of season five of 'Peaky Blinders' – even though it was a less than a year ago – and thanks to Coronavirus it's probably going to be at least a year before we see how it all plays out.
Featured Image VIA
Thankfully though, for some reason director Anthony Byrne has decided to share with us a little tidbit of how season six starts off, revealing that it will begin pretty much straight after the end of season five. If you remember (spoilers) for once Tommy's plan hadn't worked to perfection as his attempt to assassinate Oswald Moseley instead ended in the death of Aberama Gold and that sniper dude, leading to him walking through a field and looking like he was about to shoot himself in the head.
Here's what happens next: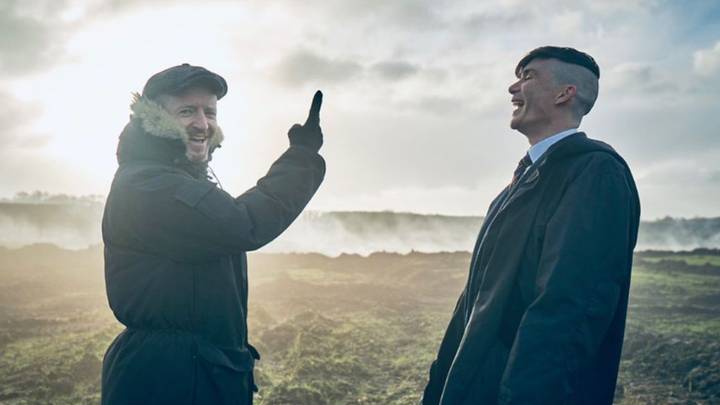 It picks up directly. So, the very first image you will see will be back in that field… Tommy, with a gun to his head.
Then, we will move on from there, we resolve that amazing moment… it's great.
I mean I guess that isn't that much of a spoiler, but given the series' regular jumps in time between series, it is a bit unusual in the grand scheme of things. Hopefully it doesn't result in Tommy blowing his brains out, but I think we all know that pretty much definitely isn't going to happen. Just need to wait for it actually to happen now.
For more of the same, check out who Peaky Blinders have a role lined up for in the next series. Big news.