Manchester United star Paul Pogba is currently receiving a bit of stick online after he put out a post telling fans to 'dab to beat coronavirus' after the pandemic led to the Premier League season being suspended.
Featured Image VIA
However those of us who are less cynical may be wondering – is Paul Pogba onto something? Here's what he Tweeted out: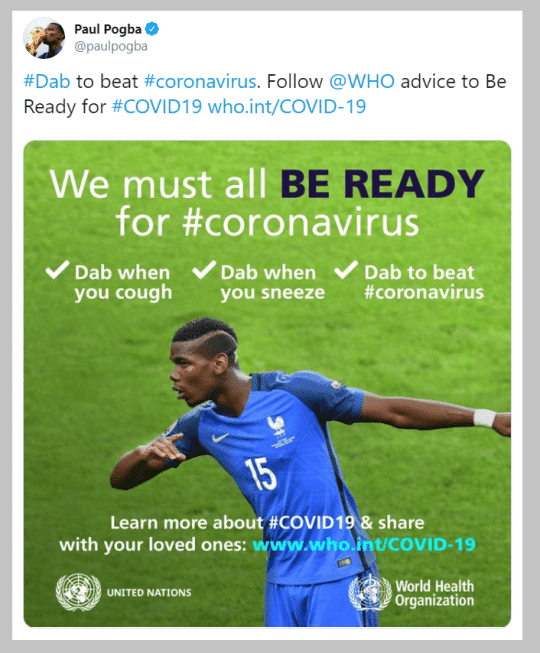 Who's to say this doesn't work? I've never been a big dabber myself and always preferred the traditional method of sneezing where you just raise your arm and casually sneeze into your forearm/elbow. Which I guess isn't too different than Paul Pogba's dabbing technique except for one key element – you look cool as fuck when you're dabbing.
Indeed, Paul Pogba is basically the king of dabbing as he's proven over the years: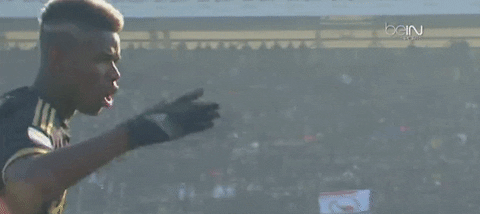 Sometimes he even switches it up a little bit: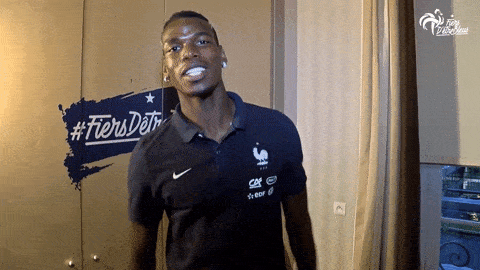 So basically what Paul Pogba is trying to say is that by dabbing when you cough or sneeze, you're not only beating coronavirus, but you're also looking like an absolute baller while doing it. Instead of everyone freaking out when you cough and trying to get away from you, they'll be checking you out like you're the coolest kid in town.
So it looks like we all just have to dab our way through the next few months or so, just like Paul Pogba says. Anytime you cough or sneeze just start dabbing like crazy. Might take a few tries before you look as cool as Paul Pogba doing it but you'll get there in the end.
For the NBA player who mocked coronavirus at a press conference only to test positive days later, click HERE. What a dummy.