Paul Gascoigne hasn't been in a good way for a long time, let's be honest. But it just took yet another turn for the worse as he's rushed to hospital after being found collapsed in a puddle of blood.
Feature Image VIA
The 48 year old former football legend checked into a luxury spa, apparently in a 'paralytic state', before being taken to his room by staff, who he kept asking for more alcohol. The worried staff refused his request, and instead sent him some food and told him to get some rest.
In the early hours, a porter checked in on Gazza, to find him slumped over, heavily bleeding from his hand that he had cut open on a glass. Staff were alerted, and an ambulance was called, and he was rushed to hospital in a 'state of emergency'. While speaking to paramedics, he apparently told them that he had got to the spa following five days in hospital for a bladder infection.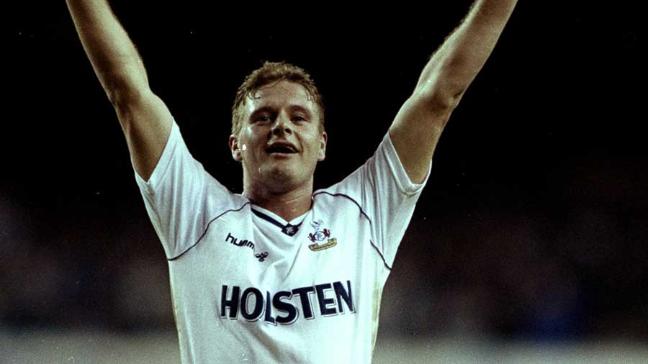 Image VIA
It's currently not known exactly what Gazza's situation is, whether he's still in hospital or how his health is. Let's be honest, his health is probably not good, he's probably still in hospital, and his hand is probably sore.
Gascoigne claimed to be fit and healthy on his recent stage tour. However, he is currently under police investigation for telling racist jokes, so there's that. Added to his recent revelation that the reason he went to give Raul Moat some chicken and a fishing rod was because he was off his tits after snorting 14 lines of coke.  Times are looking bleak for the ex-footballing legend, which is a shame really.