It's been pretty big news that former England legend Paul Gascoigne has been on trial for sexual assault over the last few days after he kissed a woman on a train whilst he was a bit drunk without her permission.
Featured Image VIA 
Well today Gazza has been found not guilty after using the defence that he didn't mean to sexually assault her, and that he instead was trying to give her a confidence boost by kissing her after he heard other people on the train calling her fat and ugly. The jury took two hours and forty five minutes to reach their conclusion on the case, but are still considering the lesser charge of assault by beating. Gazza wept as his fate was announced.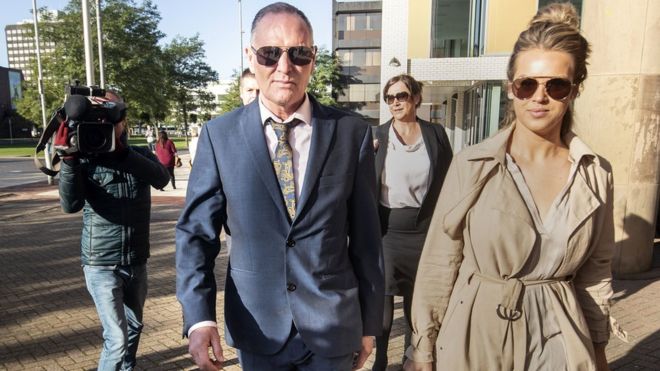 Not really sure what to make of this as the whole thing is a bit of a murky subject. I mean even if Gazza didn't mean to sexually assault the woman – and to be honest given his mental state and past weird incidents, his logic is bizarrely believable – surely the fact that he was kissing her without her permission still means that it was a sexual assault in his actions, despite the lack of intent? Not really sure what the rule is on that one but that's how it seems like it should be to me?
Anyway, it seems unlikely that Gazza was gonna get convicted up in Teeside where he's pretty much a legend after he grew up in Gateshead and began his career with Newcastle, so maybe that had something to do with it? Just saying.
For more of the same, check out when Gazza exposed himself on the street when on the hunt for gin and cigarettes. Grim.