Paul Gascoigne was a national hero during the early 90s, but since then his troubles with mental health and drug/alcohol addiction have been well documented and it seems like they've truly culminated with this latest ghastly development.
Featured Image VIA 
That's because today Paul Gascoigne has been formally charged with sexual assault. The accusation relates to an incident on a train on August 20th of this year where he 'sexually assaulted a woman by touching her'. Here's what a spokeswoman for British Transport Police said about it: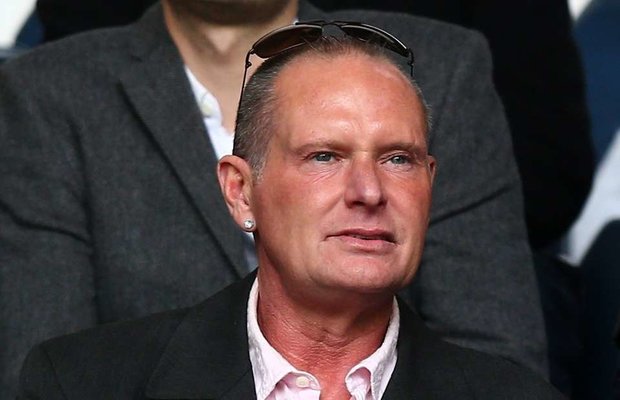 Mr Gascoigne, of Leicester, was charged via postal requisition with one count of sexual assault by touching, contrary to Section 3 of the Sexual Offences Act 2003.

The charge relates to an incident on board a train on 20 August this year, when he was arrested at Durham train station.

He will appear at Newton Aycliffe Magistrates' Court on 11 December.
Damn. Obviously we don't know the full details of what happened yet but for the police to charge Gazza there must be a whole bunch of evidence against him. I guess we'll find out more on December 11th but it isn't looking too good for him, although our thoughts should obviously be with the victim and the horrendous assault that she suffered at his hands more than him. Hope she's doing OK and the experience wasn't too traumatic for her and this trial won't be too intense and awful for her.
For more Paul Gascoigne, check out that time when he exposed himself on the street looking for gin and cigs. Depressing.