It's no secret that Harvey Weinstein is an absolute pxss stain of a human being, with the disgraced Hollywood mogul set to spend the rest of his life in prison after more than EIGHTY people made rape and misconduct claims about him dating as far back as the late 70s.
The stories are still rolling in from the A-listers too, with Paris Hilton revealing in a new interview with Glamour UK that she had an unsettling experience with Weinstein at the 2000 Cannes Film Festival when she was only 19 years old.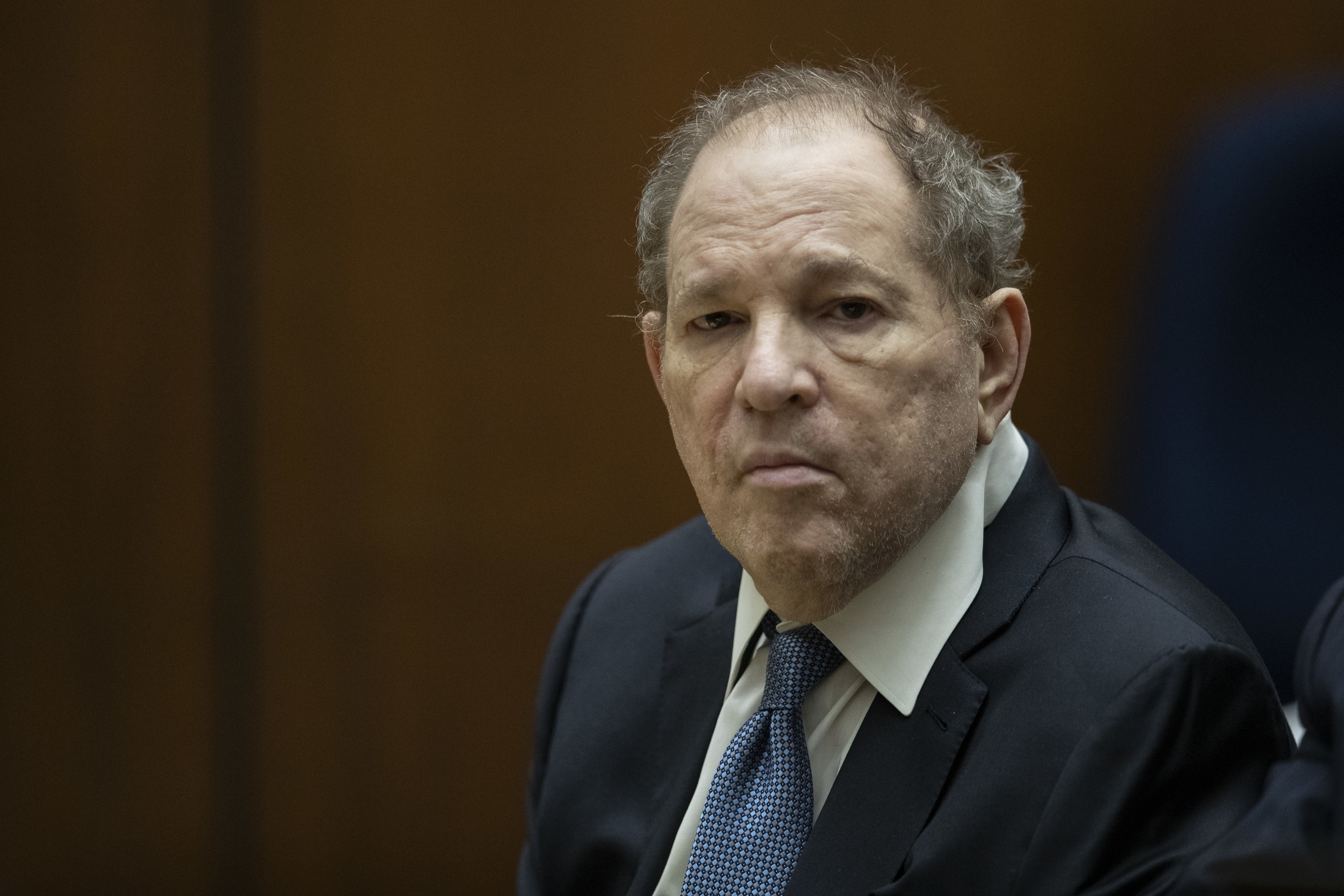 Hilton was at the festival to attend the annual AmFar gala for AIDS research, which Weinstein was hosting that year. Hilton said she met Weinstein the day before the gala:
I was at lunch with my girlfriend and he came up to the table and was like, 'Oh, you want to be an actress?' And I said, 'Yeah, I really want to be in a movie,'" Hilton said. "I was a teenager, so I was impressed by him. I was like, 'Oh my god, Harvey Weinstein is so cool!' and he said, 'Well, we should have a meeting. You can come up to my room and read scripts'… and I just didn't want to go, so I never went.
Not feeling discouraged at all, Weinstein followed Paris to the ladies bathroom at the gala the next evening and yelled at her "Ya wanna be a star?":
I went into the bathroom and then he followed me. He tried to open the door, he was hammering on the door, banging on it. And I wouldn't open it, because I was like, 'I'm in a stall, why do you want to come in here?' And I just wouldn't open it. And security came and literally carried him away and he was like [shouting], 'This is my party,' going nuts. It scared me and freaked me out.
When asked by Glamour UK if she had heard rumors about Weinstein's behavior before meeting him at Cannes, Hilton answered:
Yeah, and it was just someone so powerful in Hollywood who everyone was terrified of. I didn't even want to say anything about it because I was like, 'I don't want people getting mad at me for saying anything,' because it was just a known thing. He was just like that and people were like, 'OK, just turn a blind eye.'
Sounds consistent with pretty much everything else we've heard from Weinstein's other victims, but it's mental that there are so many more stories out there all these years later. In looking this story up I also came across this photo of Weinstein with a young Emma Watson, which seems pretty symbolic given what we know about him now:
Funnily enough, Paris's comments came on the same day Weinstein was sentenced to 16 years in prison after being convicted on a further three counts of rape and sexual assault, which he'll serve on top of the 23-year sentence he received in 2020.
Reckon Weinstein accepts any responsibility for what he's done? Of course not. Before this most recent sentencing, Weinstein addressed the LA court and said:
I maintain that I'm innocent. This is about money and coming after me. Please don't sentence me to life in prison. I don't deserve it… There are so many things wrong with this case. There is no evidence… This is a setup… I beg your mercy.
Request for mercy NOT granted, it seems. Unlucky, Harvey.
For the time Sia stopped child star Maddie Ziegler from boarding Harvey Weinstein's private plane, click HERE. Heroic behaviour.