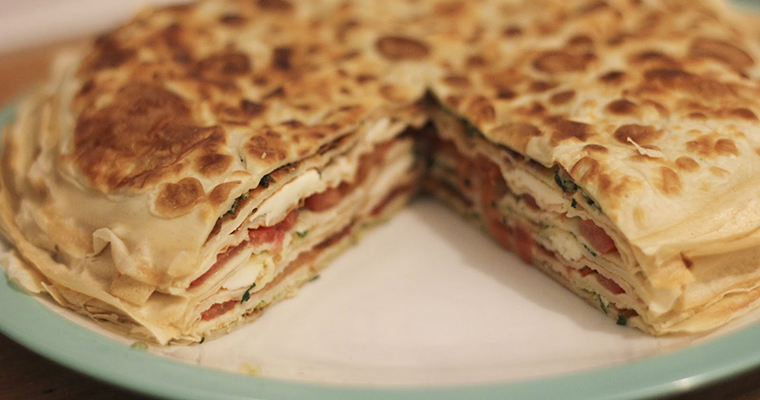 It's pancake day, yeeeeeah! To be honest I had totally forgotten until Annie Mac's AMP pancake surfaced on my Facebook news feed. Why I'm getting updates about Annie Mac I have no idea, but I'm going to liken it to one of those uncool 'hazards of the job' that isn't really anything worth talking about. And to be fair, if you can make a portrait of someone moderately famous using Auntie Jemima's Pancake Mix then you deserve a mention somewhere on the internet. Nah, you have decent Photoshop skills, buy you don't know who Auntie Jemima is. You got your mention anyway.
☛ Read This Next: What Your Breakfast Cereal Says About You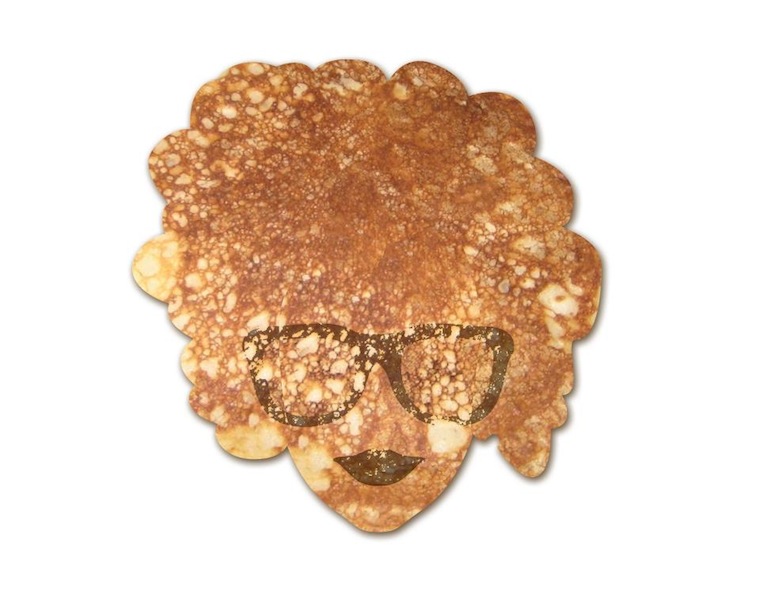 Moving on. So yeah, pancake day, or (debatably) better known as Shrove Tuesday. "What does Shrove even mean?" I hear you say. Well, it is in fact a derivative of the word 'shrive', which is a synonym for 'confess'. So I guess it means that we confess our sins in preparation for Ash Wednesday where we then repent for our sins by giving up something we enjoy like chocolate or carbs or PornHub for 40 days in some sort of medieval way of teaching ourselves a lesson.
Great! Nothing better than punishing yourself followed by the inevitable guilt trip of cracking one out on day 8. Well done, you've had a guilty wank, screwed Lent up and probably pissed off your mate who was also going to give up masturbation for Lent and you were going to be strong for each other in a totally non-Brokeback Mountain way. Nice one pal.
But rather than dwelling on the future, let's concentrate on the now. Pancakes. Making pancakes is not an easy process if you want to make them like a boss. I'm not going to tell you how to do this, that would be beside the point. The point that I am trying to make is that a savoury pancake is FAR more superior than a sweet pancake. Have you ever had a savoury pancake? I hope so but I expect not. Well, however you make you pancakes, you also need a few more ingredients. I would recommend the following:
☛ Read Next: Best Songs To Celebrate Pancake Day
Bacon (also usable for sweet pancakes)
Onions (fried)
Leeks (also fried)
Cheddar (grated)
Mushrooms (not unfried)
Cream cheese (Philadelphia or nothing)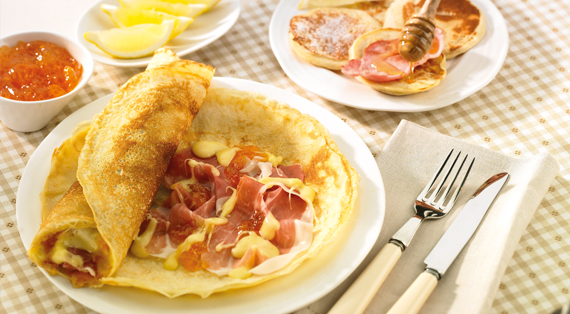 That's probably enough to be getting on with. I suppose you can substitute other things in there or not use some of those things altogether. Fine. Your loss. Either way, you take all your glorious ingredients and pretend you're making a fajita and roll that mother up nice and tight as though it's 4:20 on Boxing Day and Elf has just appeared on your Internet-ready Smart, UltraHD 3D 84" mega screen.
OR you can make an actual pancake cake like the image at the top. Whatever you choose, sit back, relax and enjoy the fruits of your labour as you sumptuously mangé that delicious savoury love stick and, just for a moment, believe that life doesn't get much better than this. The ubiquitous 'Perfect Moment', if you will. "Get in my face, ubiquitous Perfect Moment", you will say as you close your eyes in culinary excellence, flipping Jamie Oliver the bird whilst he cries over something, somewhere. Who knows. Who cares. That was just your first pancake, and there's plenty left.
☛ Check This Out Next: One Ton Bacon Cheeseburger Sets New World Record For Biggest Burger