Some people just need to put the blame on someone — even when it comes to natural disasters no one could have prevented from happening. At a time where earthquakes have been wreaking absolute havoc, one Pakistani political leader placed the blame squarely on women who wear jeans.
Maulana Fazlu Rehman, chief of the Pakistani Islamic political party Jamiat Ulema-e-Islam Fazl, said during a press conference:
From earthquakes to inflation all kinds of disasters are caused by the immodesty of women. A woman that is not covered like a sack of flour is a walking and talking weapon of mass destruction for her state. And Pakistan has a multitude of such nuclear missiles in all its major cities.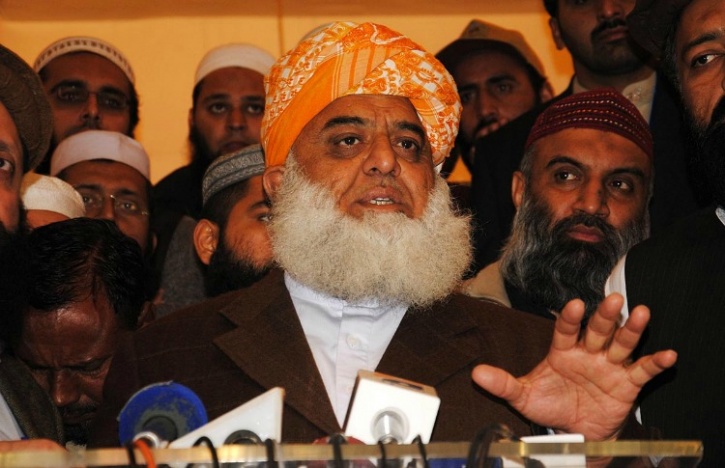 Image VIA
Ah yes, makes total sense. Total correlation that's so obvious it's not even worth Maulana explaining it to us. Or maybe he's just so desperate to stop earthquakes that he's just throwing ideas out there? Might it be worth a try for women to stop wearing jeans for say 12 months and see how we got on Earthquake-wise? Can't hurt I suppose. Come on girls — time to switch those outfits from "walking weapon of mass destruction" to "sack of flour" for the betterment of mankind.
Wait till he gets a load of these new PlayPants jeans.