Two men have been ordered to pay £15,000 in compensation to a beautician they badly injured when they dropped a sofa on her.
Featured Image VIA
Edita Butkeviciut, 31, suffered a crushed spine when the dopey gits dropped the piece of furniture on her while she was on her lunch break.
She was chatting to her boyfriend on the phone at the back of Nailco Nail Bar when she was hit by the settee, dropped from Barrie Law's flat by him and Lee Morrison.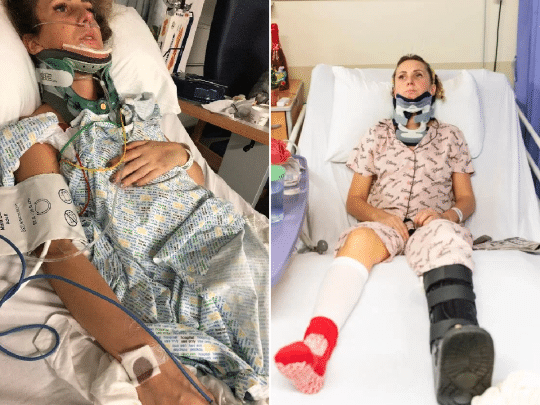 At first Edita feared she may never walk again – having suffered a fractured spine, broken thigh and broken ankle.
Remarkably though, she's made such a good recovery that she is now training to be a body builder and says she does not want Law, 27, or Morrison, 33, to go to prison.
Edita said:
What happened damaged me and has affected me for life but I don't want those men to sit in jail.

It was a stupid thing they did – they know that and they have to live with that. But other people in the community have attacked them or isolated them and that is wrong so I don't want to do anything to make matters worse.

I just want to focus on my recovery in private and move on with my life the best way I can.
Law and Morrison admitted culpable and reckless conduct in court and said they dropped the sofa as they couldn't find another way to get it out of the flat.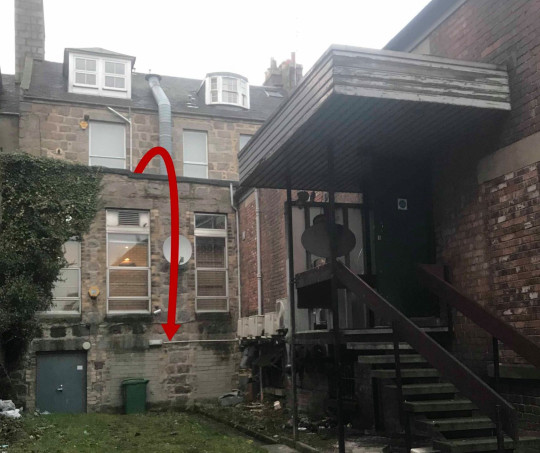 They said they checked to see if anyone was below them, but somehow failed to see Edita, resulting in her 'severe injury, permanent disfigurement and impairment'. Looking at that pic, I'm not sure how their view could have been that badly obscured.
Fiscal depute Colin Neilson said:
She wasn't aware of what happened, she woke up screaming.
A year and a half later, Edita still cannot sit for more than 40 minutes without pain and suffers from panic attacks when she is near tall buildings. She also suffers flashbacks and has trouble sleeping.
Law's lawyer George Mathers said:
When they saw the woman, he got absolutely the shock of his life.

He thought she was dead, he was shaken to the core. He feels so guilt-ridden about what he has done.
Representing Morrison, Debbie Ginniver said:
It was a catastrophic error of judgment on Mr Morrison's part.

If Mr Morrison could return back to December 7, 2019, he wouldn't make the same mistake.
Sheriff William Summers said:
Had it been the case that the two of you had simply dropped this sofa without taking any precautions, custody would be inevitable.

But I accept you took precautions, albeit entirely inadequate. To put it simply, it's hard to imagine doing anything more culpable and reckless than dropping a sofa from a roof.
Law was ordered to pay £12,000 in compensation and carry out 150 hours of unpaid work over 12 months. Morrison was ordered to pay £3,000 and carry out 150 hours of unpaid work over 12 months.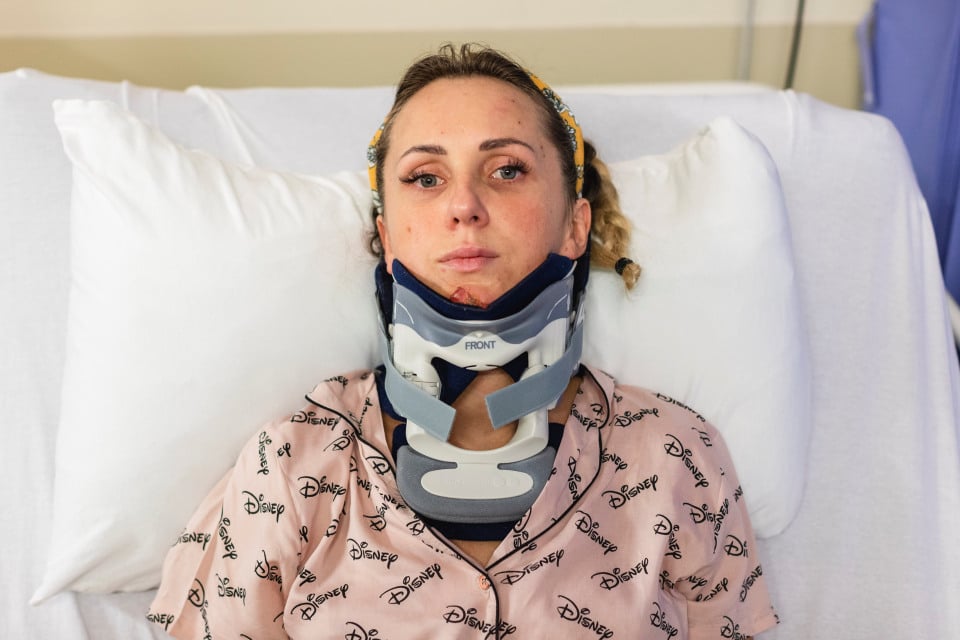 At the request of Edita, they've managed to avoid harsher penalties, which says a lot about what a strong character she is. Another person may (justifiably?) have wanted the men prosecuted to the full extent of the law, but she was very clear about not wanting the guys to go to prison and wishing to concentrate on her recovery in private.
Obviously they didn't intend on dropping the sofa on her and it must've been a pretty horrific experience for them also, but it was still incredibly stupid and could have ended far worse for everybody involved. Big up Edita and all the best as she continues on her road to recovery.
To watch a Canadian girl throw a chair off the 45th floor onto the motorway below, click HERE. Miracle she didn't hurt anyone.