Illustrator William Childs developed a project where he told the story of notorious drug overlord Pablo Escobar via the medium of papier mache. He produced a full A3 book to depict this as well as a short animated film. You can see selected spreads from the book as well as the movie below and on the following pages.
☛ More Animation: Banksy's Best Work Animated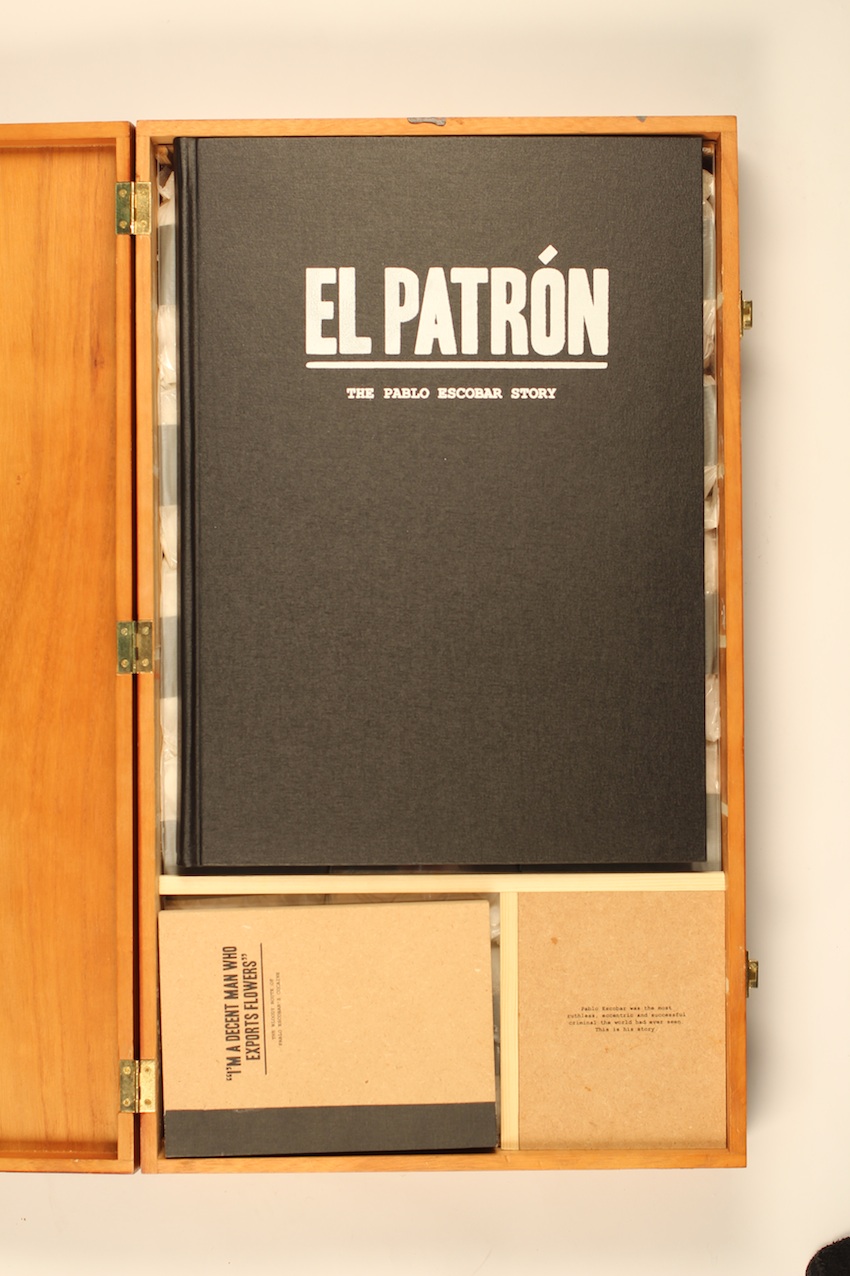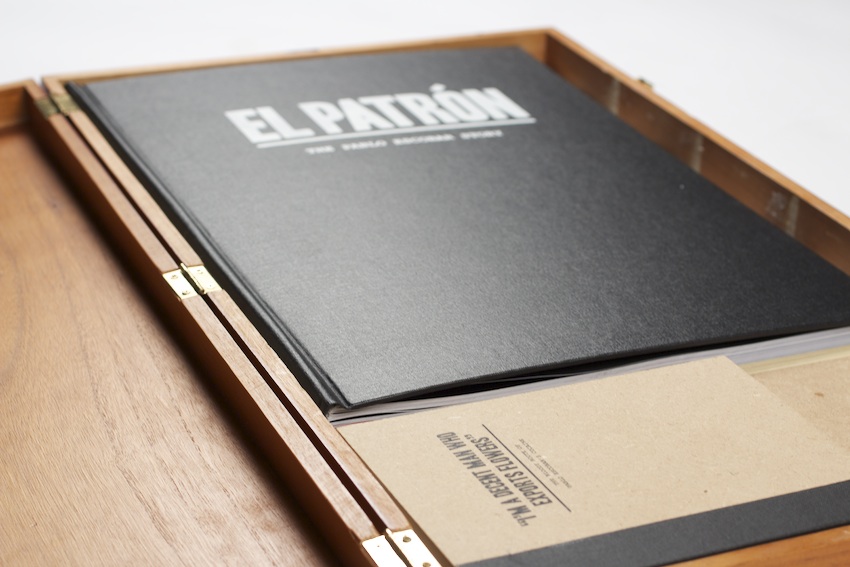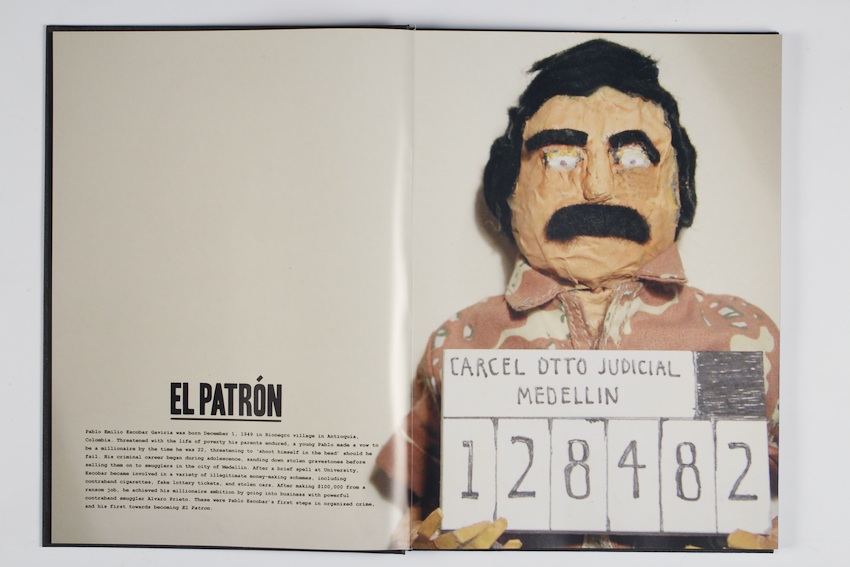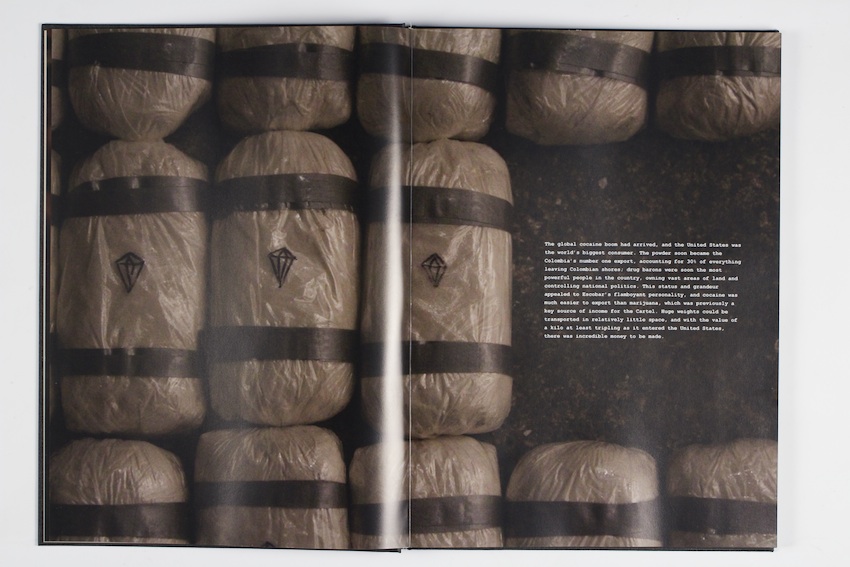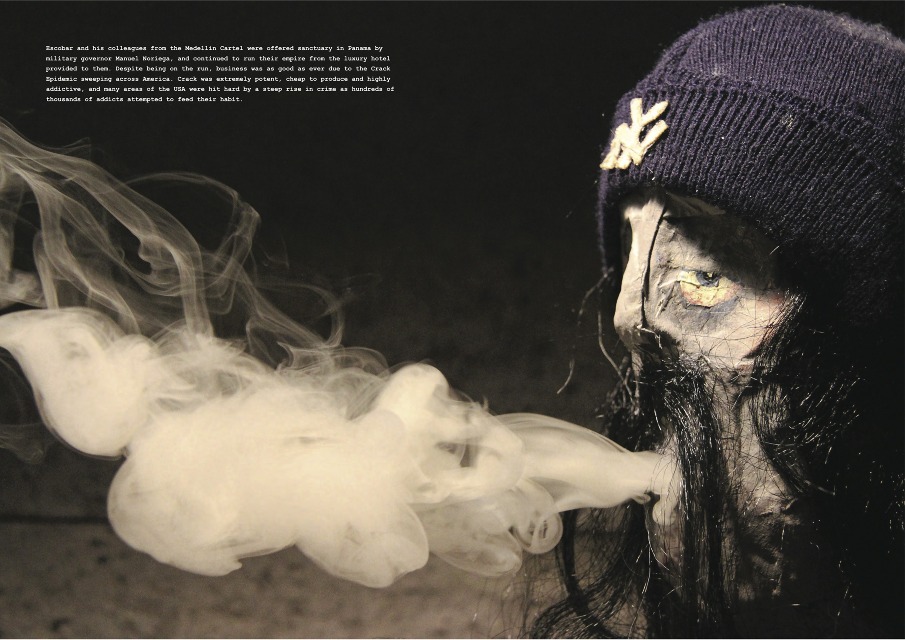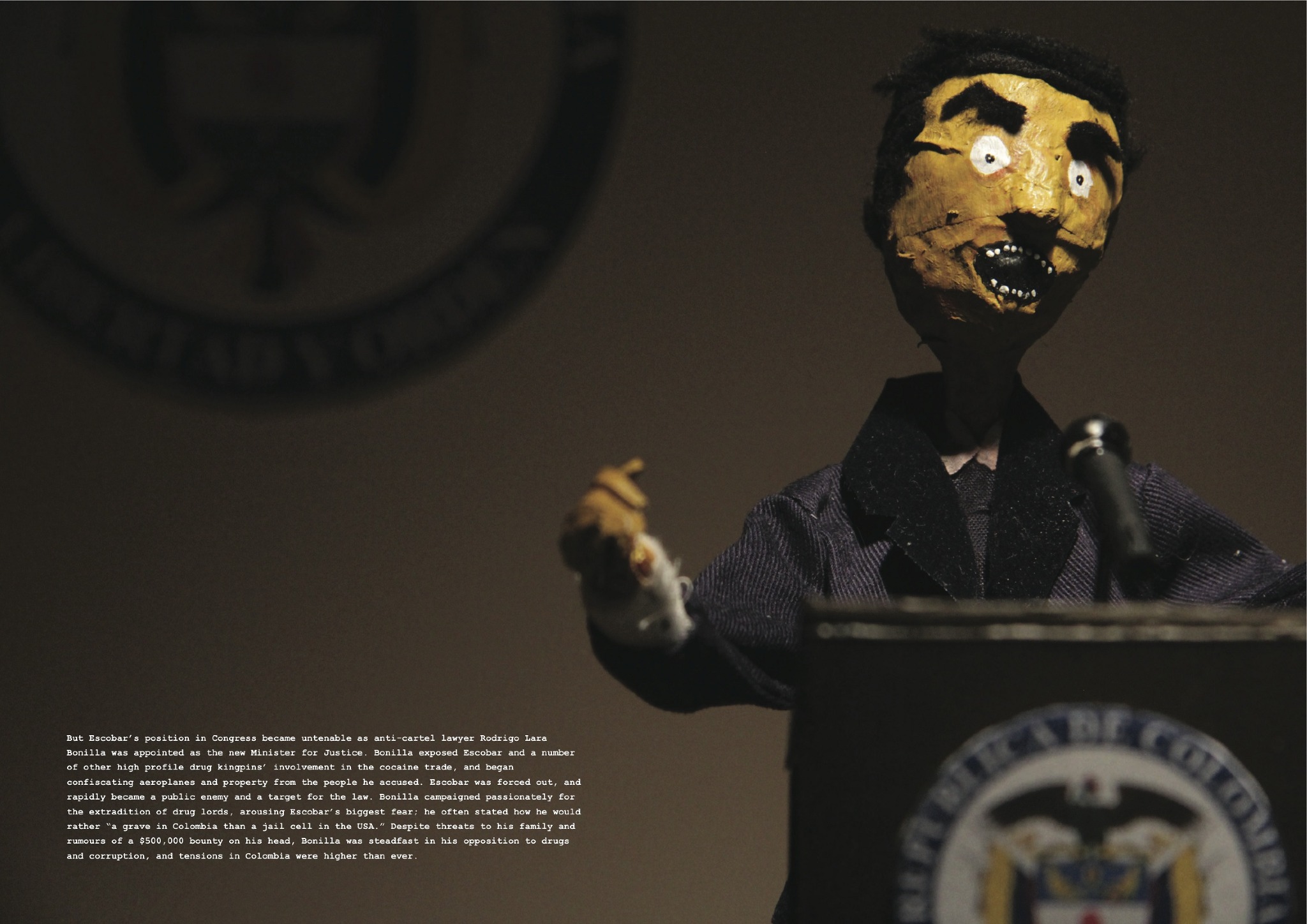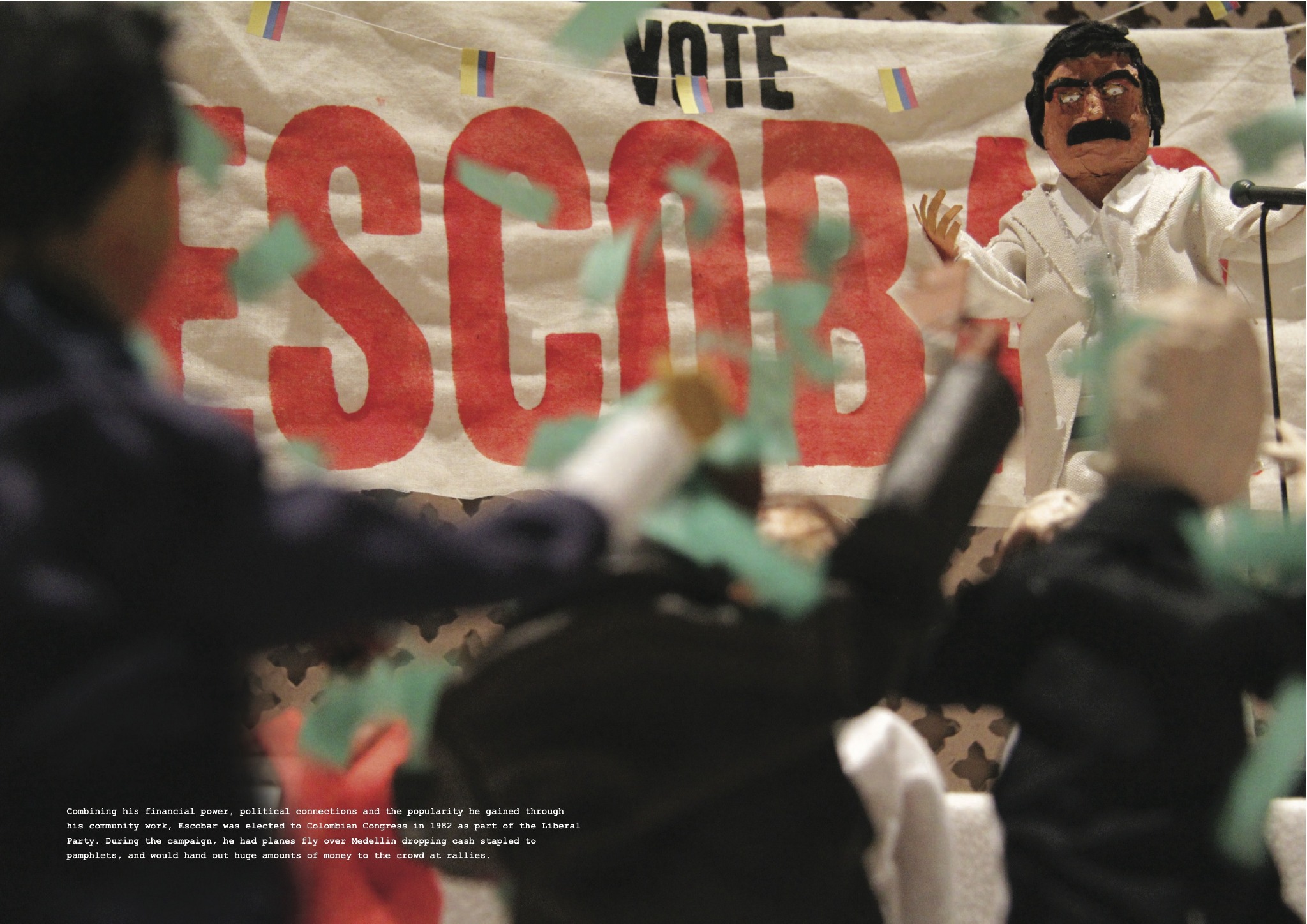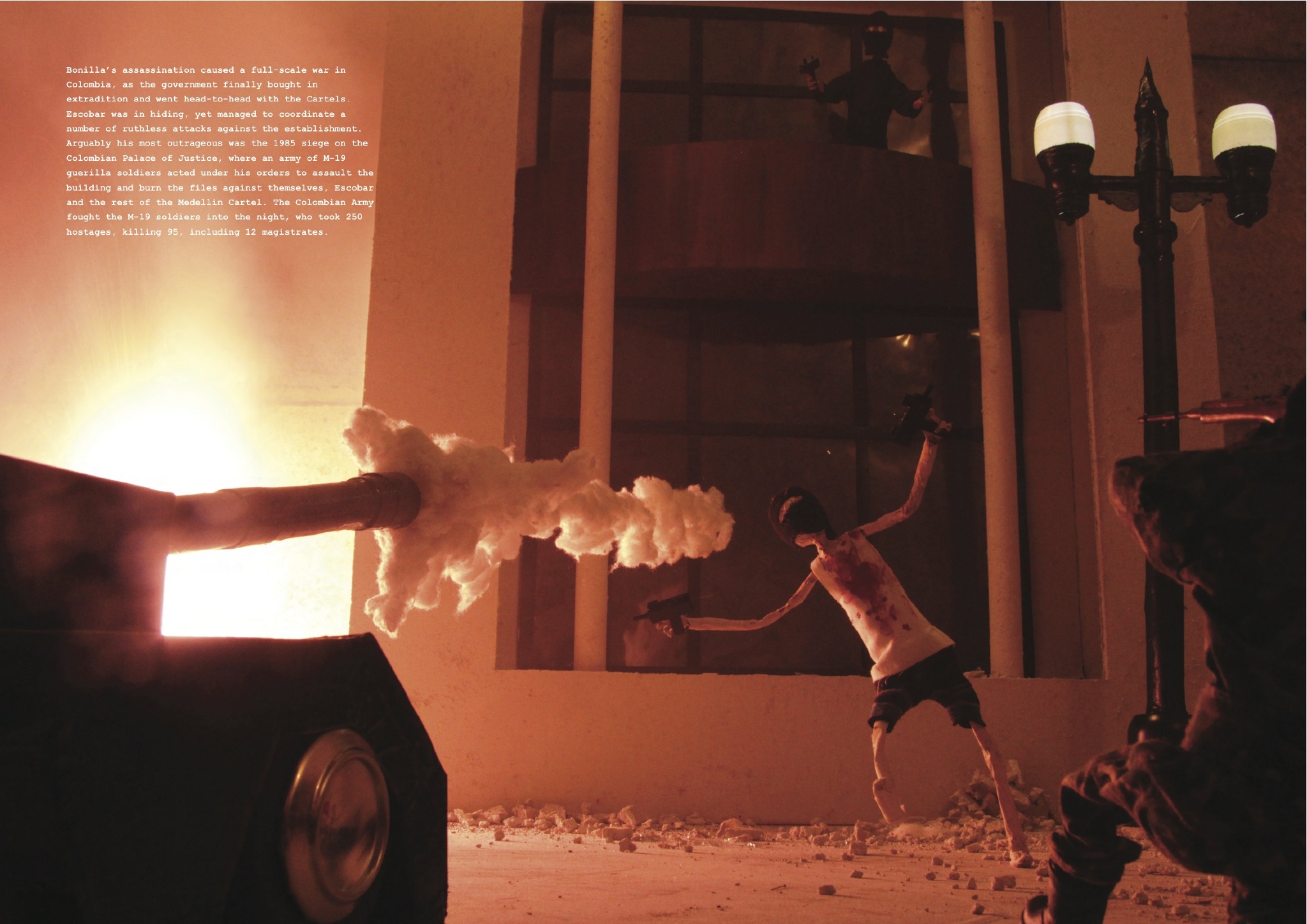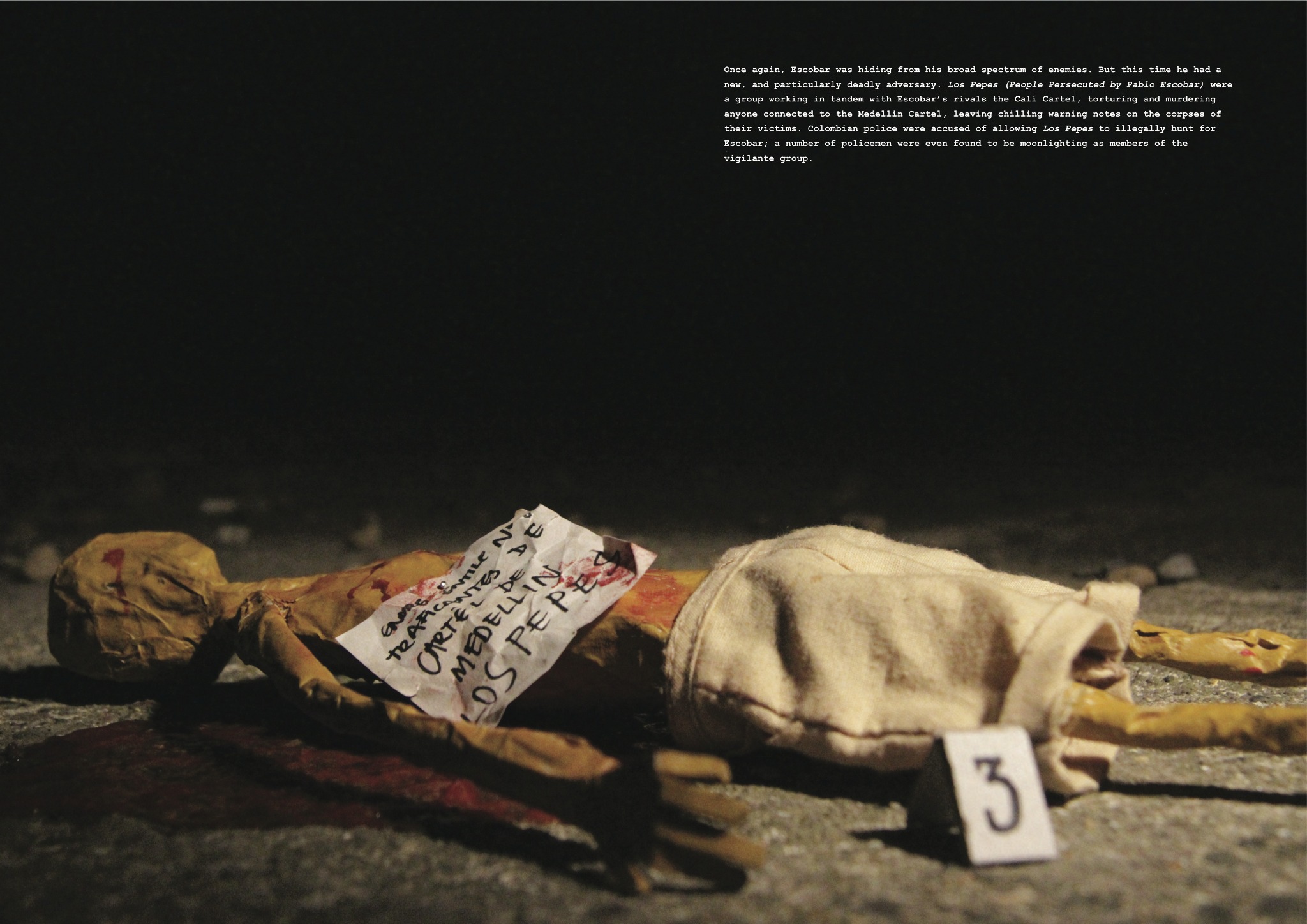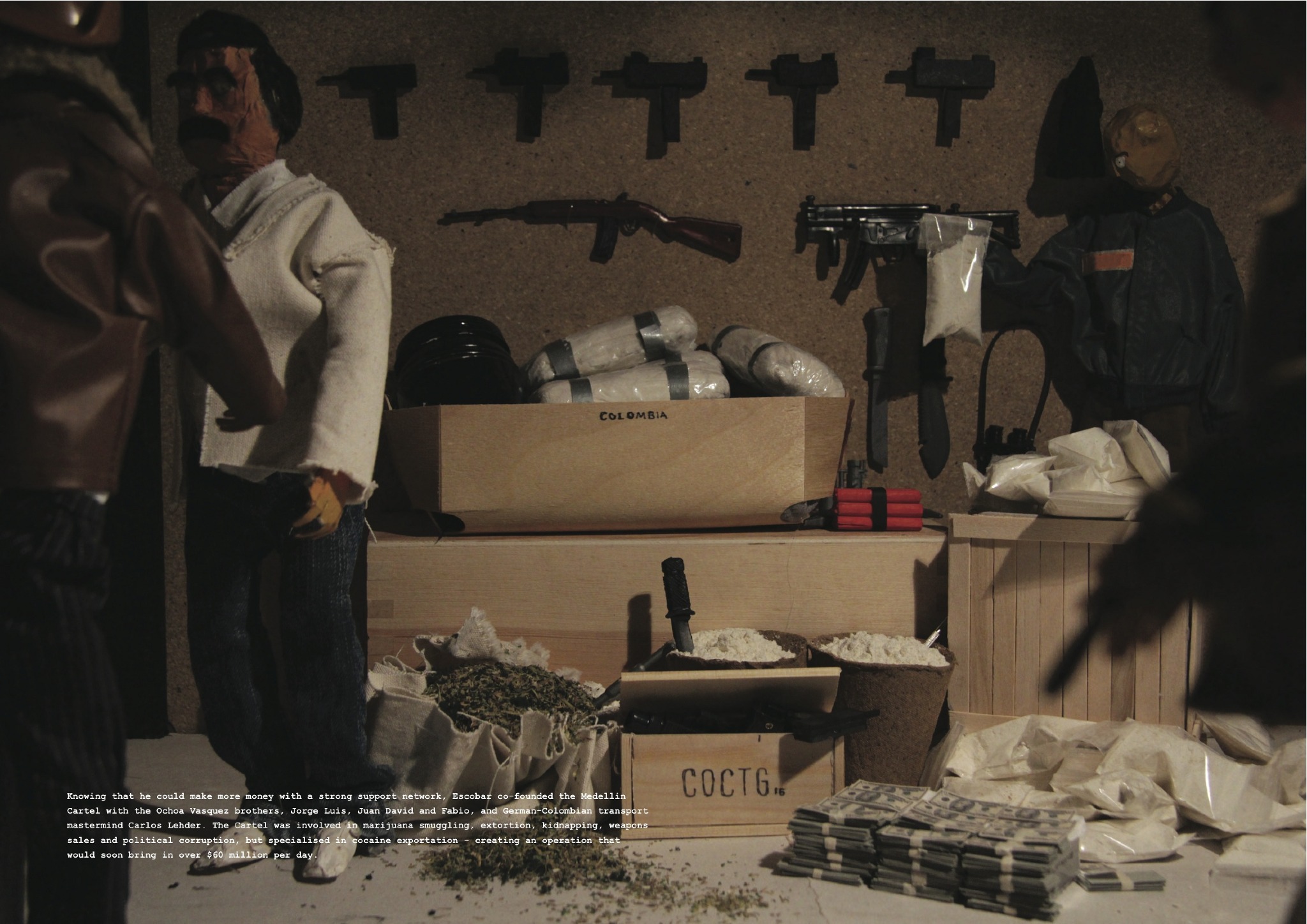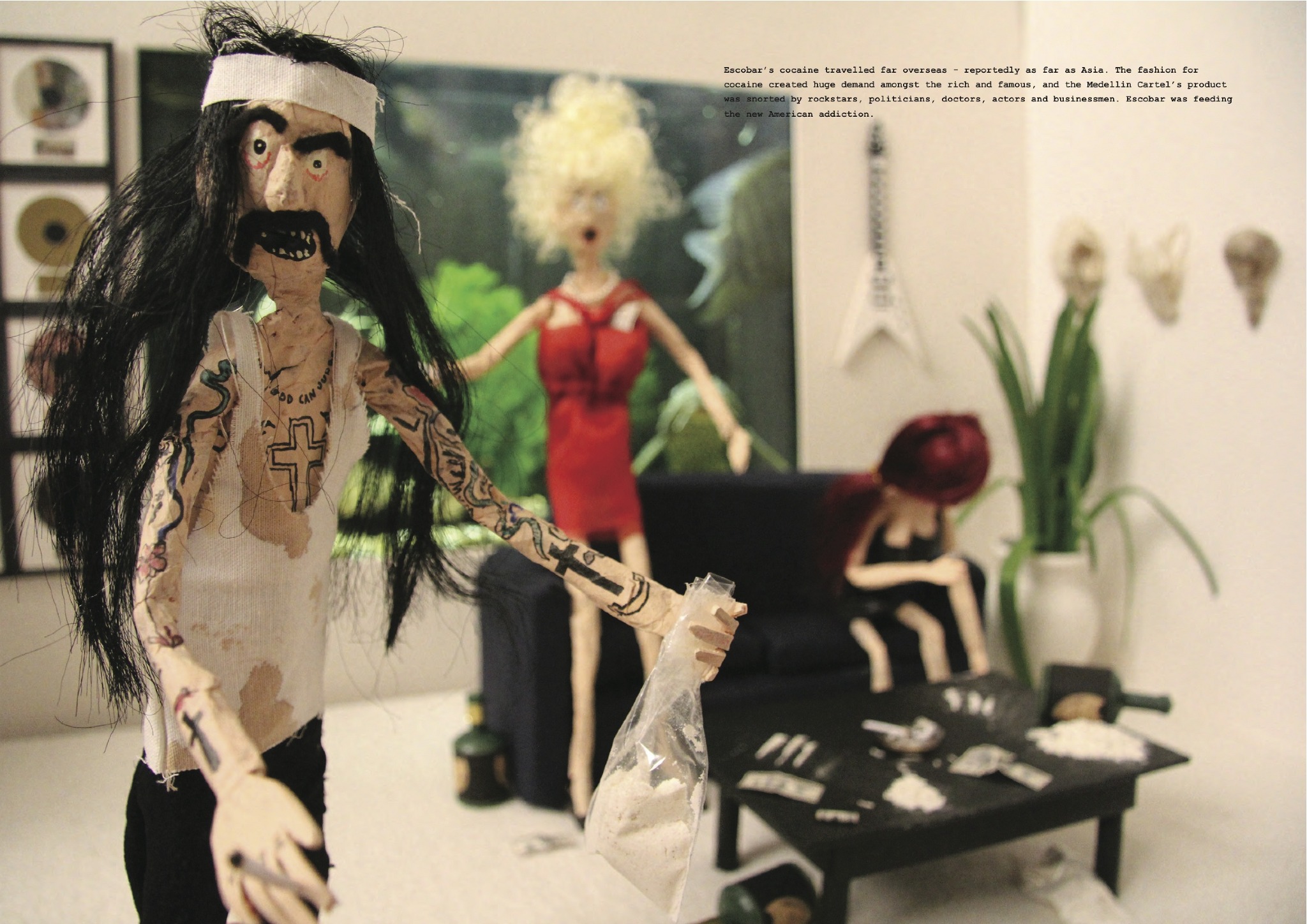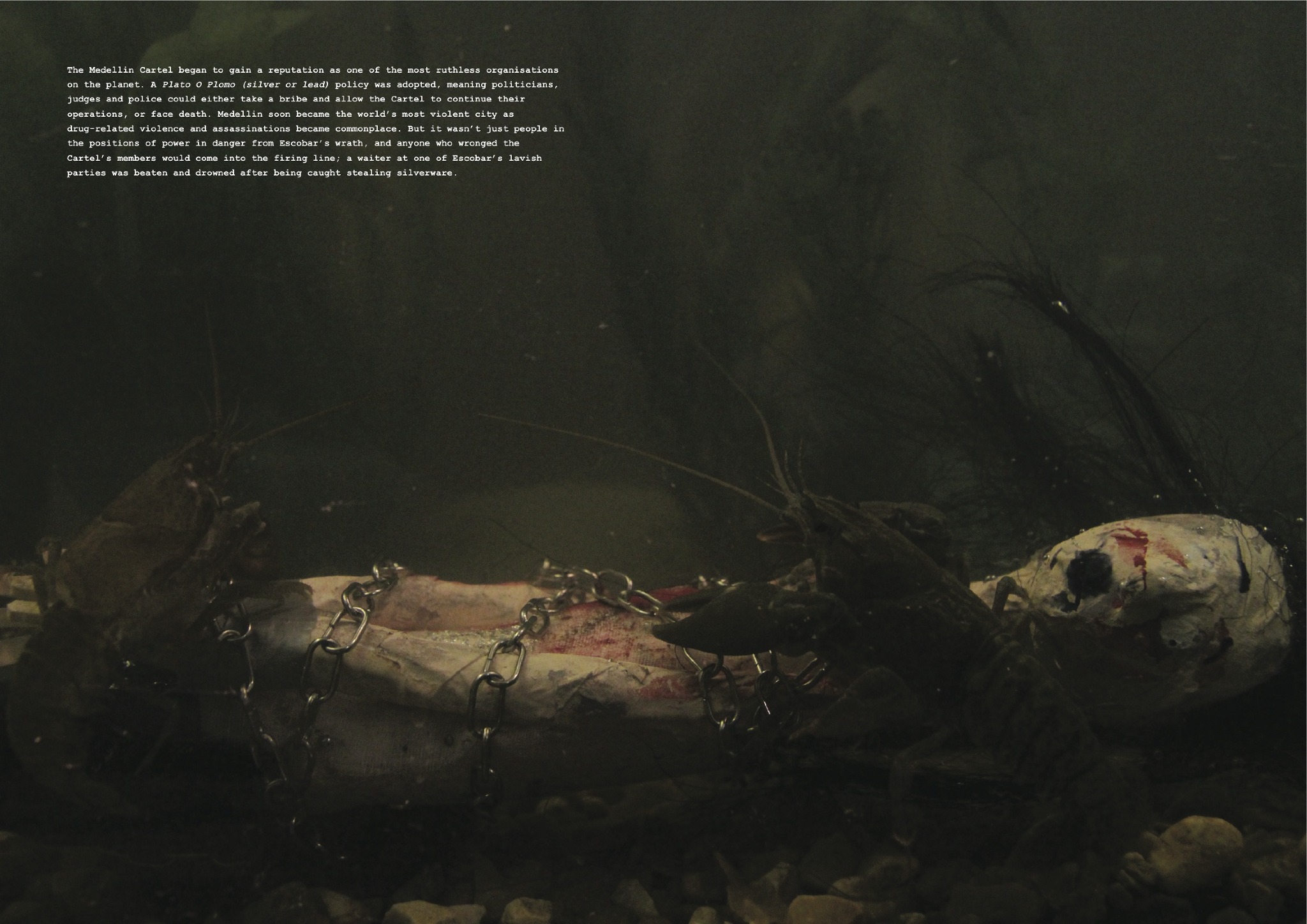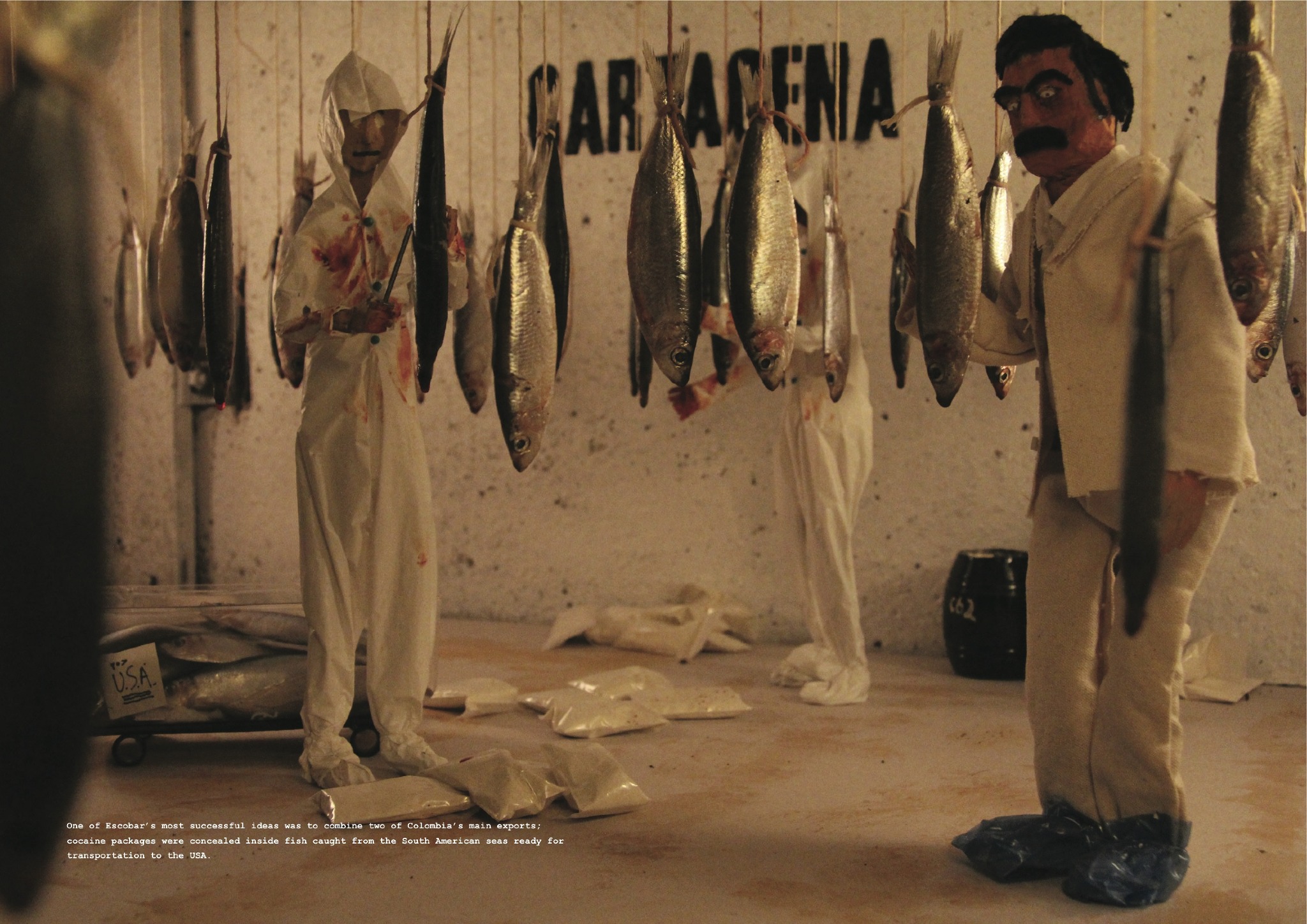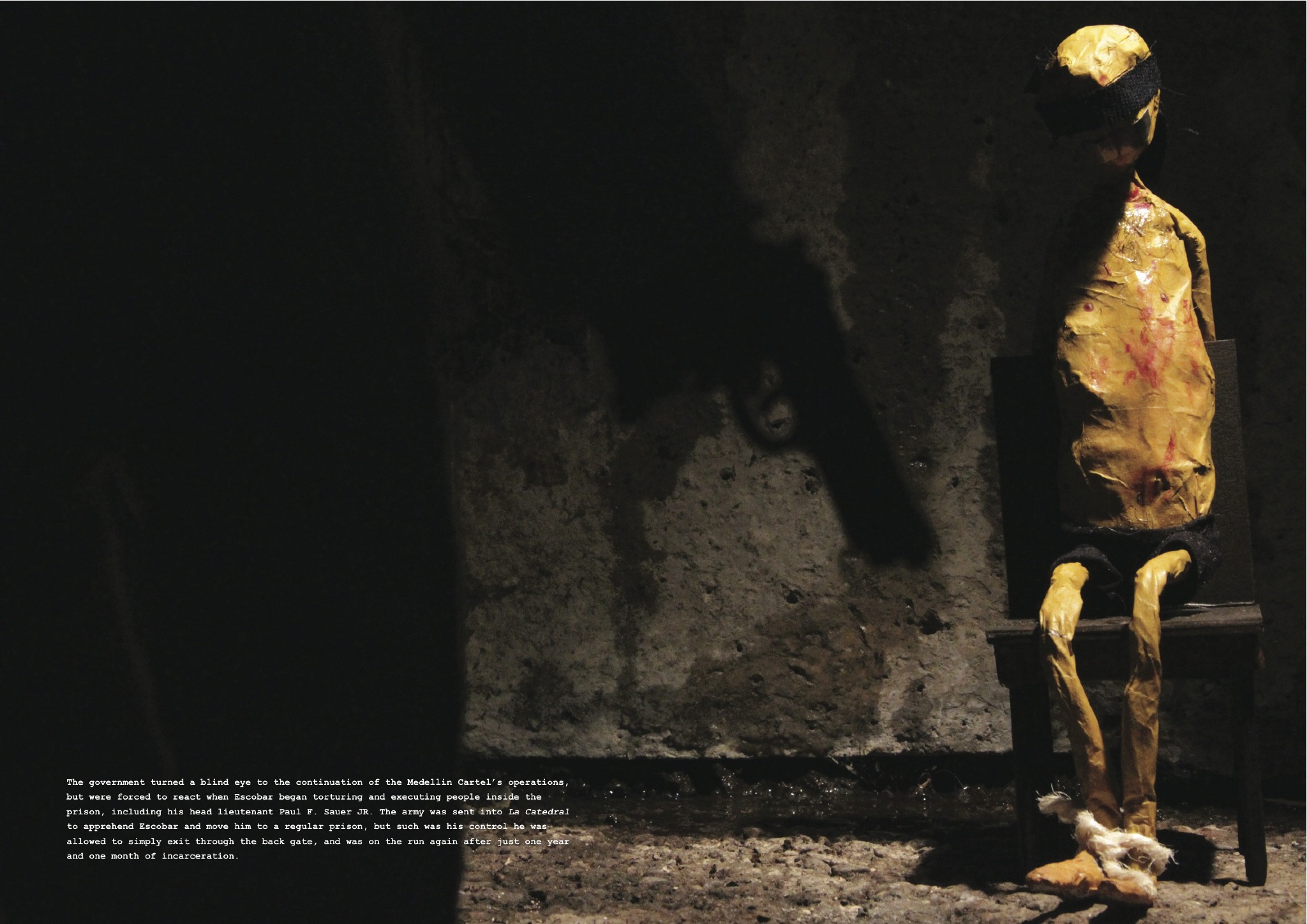 If you're interested in buying a copy of the book – it comes with a presentation box full of fake cocaine packets too(!) –  then head over to William Child's website.
☛ More Drug Dealers: El Chapo – The World's Most Notorious Drug Dealer – Is Alive And Well