Following on from last week's story about John Travolta introducing himself to guys at deserted gyms at 3 a.m. and his subsequent ridiculous explanation, a bunch of other people have come out in the same Reddit thread with stories of interacting with him at similar gyms in similar time frames.
The first guy – deweyredman – even had a selfie with him to prove it actually happened. Unfortunately his story wasn't that great to go along with it:
Happened to me too a while back…super nice guy.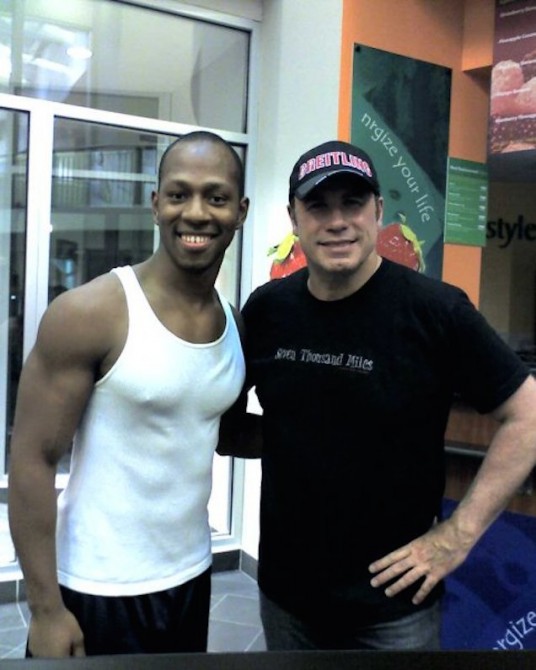 Wow. I'm really glad he bothered to do that and tell the story, aren't you?
However, the next guy – Myklanjilo – has a whole lot more to say in a pretty long story. Unfortunately there's no way to verify it, but unless he's the kind of guy who likes to write fan fiction about John Travolta meeting him in a gym at 3 a.m. it's probably going to stand up. Again, that is possible but given the level of detail and the fact it's unlikely that anyone like that could actually exist, I'm thinking that this is probably true: