Oscar Pistorius is today set to be sentenced for the murder of his girlfriend Reeva Steenkamp and during his lawyer's closing arguments, he was asked to take of his prosthetics and walk around the court room on his stumps.
Featured Image VIA
Pistorius was clearly emotional and embarrassed doing this as he was sobbing wildly whilst it happened. He did so very slowly and had to be supported by his doctor and a table. He also looked like he was in pain.
His lawyer Barry Roux, then said the following:
This is the man who was frightened by a noise at 3am. This is who is being sentenced.

I don't want to overplay vulnerability, that's not what I want to do. I don't want to overplay disability.

But the time has come that we must just look with different eyes, at least with unbiased eyes.

It doesn't mean because he's vulnerable that he can do what he likes. That's not what we say.

But when we're entering the field of sentencing, look at that man's conduct … Please let's understand … who is this man that you must sentence?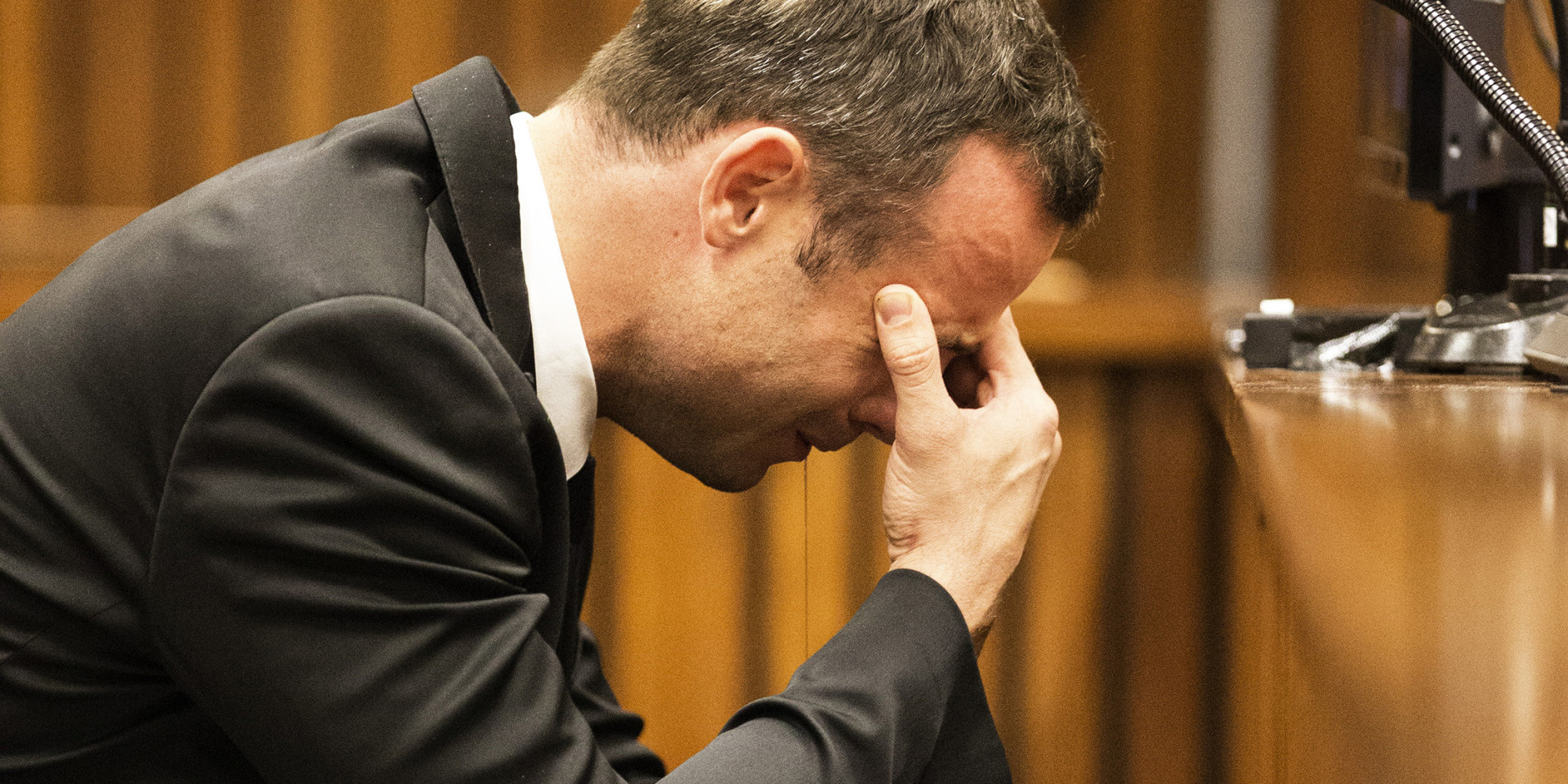 We don't have to be psychologists.

He desperately does not want to hide behind fame … He wants to be treated like someone unknown, someone who has done wrong and must be punished.

South Africa is a progressive constitutional country where punishment must have a rational purpose.

Punishment is not meant to break the defendant … The accused does not fall into the category of offender who should be removed from society.

There is no purpose served.

Pistorius should be sentenced to community service.

The court should strike a balance between aggravating factors and the "many, many" mitigating factors.
Geez. Talk about pulling out all the stops. Sounds like Pistorius is completely destroyed or is one hell of an actor.
Not sure how this is going to go. The judge should be deciding soon. In the meantime, maybe this story about him taking acting lessons before the trial might sway your opinion.