It's nearly Halloween, which means that a whole host of offensive fancy dress costumes are flooding the market in time to piss people off before the big day.
Images VIA
We've seen so many over the years, from Jimmy Savile to Anne Frank, but I think this year's title of most offensive Halloween costume has to be this Oscar Pistorius 'Blade Gunner' outfit. The kit has received such a severe backlash that Amazon have already pulled it from the website.
The original ad, which was selling the costume for £22.99, said:
The Paralympic runner costume is sure to cause some controversy at your next event.

Includes top, shorts, boot covers and knee pads.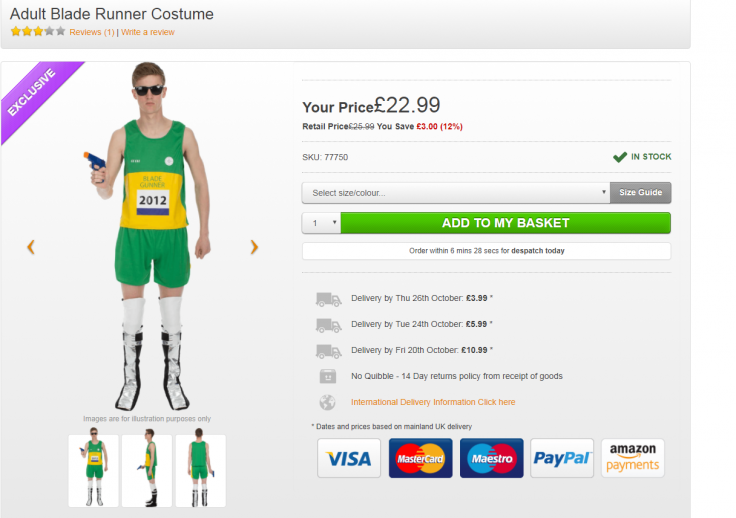 Shortly after the costume went up for sale on the site, there were dozens of negative comments from outraged shoppers. Here are just a couple of examples:
Why are you not checking what is sold on your site?

How can extreme violence against women ever be a joke or a marketing opportunity?

This is completely tasteless – What does it even have to do with Halloween?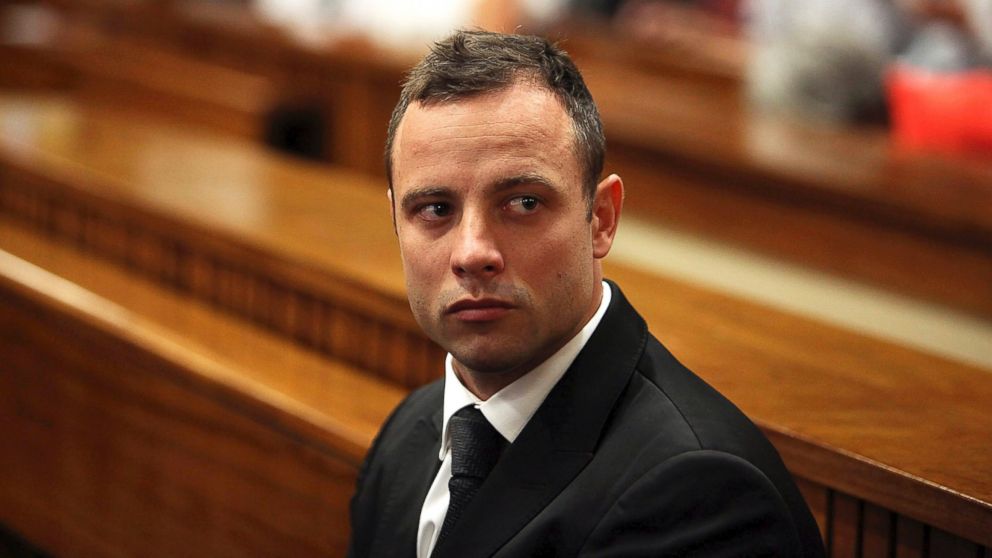 Following the backlash, Amazon pulled the outfit and issued the following statement:
All Marketplace sellers must follow our selling guidelines and those who don't will be subject to action including potential removal of their account.

The product in question is no longer available.
Well I guess that's that and we're not going to be seeing hundreds of 'Blade Gunners' stalking the streets this Halloween. I guess people who want to stir up a fuss this year will have to pick from one of these offensive costumes.