You might be familiar with Gustav Courbet's famous 1866 painting 'The Origin Of The World'; one of the most famous and NSFW paintings ever created.
Luxembourgian artist Deborah de Robertis thought it might be cool if she brought the painting to life in the modern era by sitting down in the middle of Paris' Musée d'Orsay and pulling apart her pussy lips for everyone. She was eventually taken away by police and the museum has filed a sexual exhibitionism complaint against her.
Explaining the whole thing, De Robertis said:
"If you ignore the context, you could construe this performance as an act of exhibitionism, but what I did was not an impulsive act. There is a gap in art history, the absent point of view of the object of the gaze. In his realist painting, the painter shows the open legs, but the vagina remains closed. He does not reveal the hole, that is to say, the eye. I am not showing my vagina, I am revealing what we do not see in the painting, the eye of the vagina, the black hole, the concealed eye, this chasm, which, beyond the flesh, refers to infinity, to the origin of the origin."
Don't need to tell us twice. Woman flashing her vagina = art. Gotcha.
Up Next: 10 Crap Paintings That Are Worth Millions Of Dollars
Both the original NSFW painting and Robertis' NSFW performance are down below, lest your boss is standing right behind you.
Painting: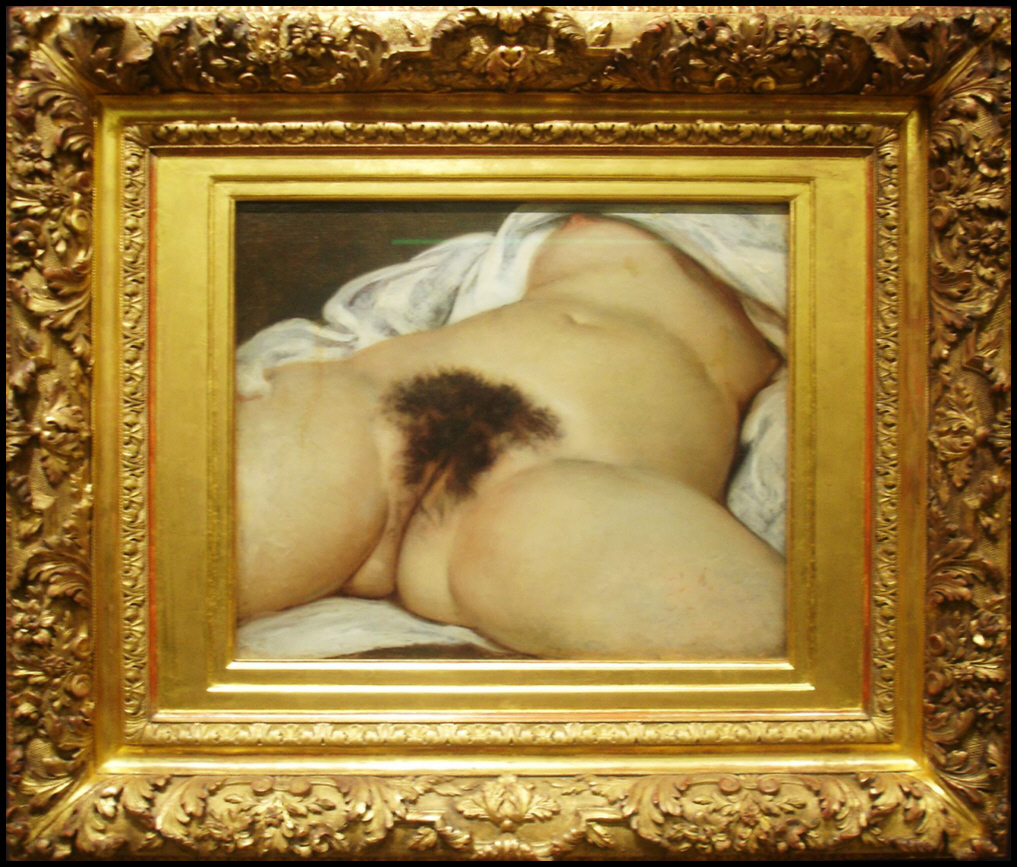 Performance art: