20 year old Oxford university student Ione Wells was walking back to her family home in Camden in the early hours from the nearby tube station when she was sexually assaulted by a 17 year old man in a completely unprovoked attack.
Following on from this, Ione has made the incredibly brave decision to begin a #NotGuilty campaign in association with Oxford's student newspaper The Cherwell to highlight that such assaults are never the fault of the victim and that we should all grow up and stop using words like slut. Ione waived her right to anonymity to pen the incredibly powerful open letter to her victim that you can read below.
Respect. The sooner stuff like this is erased from society the better. The Cherwell is encouraging people to come forward on their website to share their experiences 'in order to establish a strong force of community overriding misdirected victim characterisation'. Hopefully this will go at least some way to having the desired effect
The alleged perpetrator of the attack will appear in court on May 6th and hopefully get sent down for a long time.
Featured Image VIA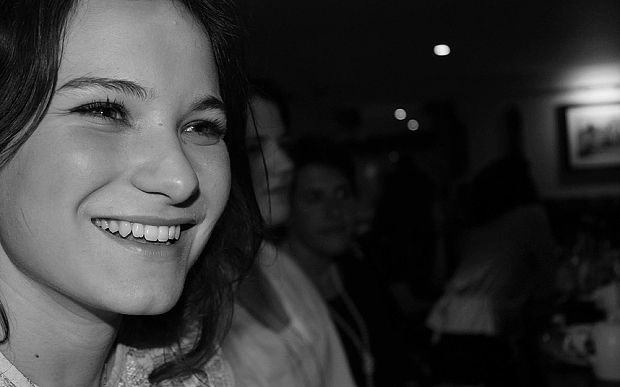 Image VIA
I cannot address this letter to you, because I do not know your name. I only know that you have just been charged with serious sexual assault and prolonged attack of a violent nature. And I have one question.

When you were caught on CCTV following me through my neighbourhood, when you waited until I was on my own street to approach me, when you clapped your hand around my face until I could not breathe, when you pushed me to my knees until my face bled, when I wrestled with your hand just enough so that I could scream.

When you dragged me by my hair, and when you smashed my head against the pavement and told me to stop screaming, when my neighbour saw you and shouted at you and you looked her in the eye and carried on kicking me.

When you tore my bra in half from the sheer force you grabbed my breast, when you didn't reach for my belongings because you wanted my body, when you failed to have my body because all my neighbours and family came out, and you saw them … did you ever think of the people in your life?

My community will not feel we are unsafe walking back home after dark. We will get on the last Tube home, and we will walk up our streets alone, because we will not ingrain or submit to the idea that we are putting ourselves in danger in doing so… Your community — even if you can't see it around you every day. It is there. It is everywhere.

You underestimated mine. Or should I say ours? I could say something along the lines of, 'Imagine if it had been a member of your community,' but instead let me say this. There are no boundaries to community; there are only exceptions, and you are one of them.