It's been almost a week since pro Trump rioters stormed the Capitol Building and tried to undermine democracy leading to his subsequent permanent ban from Twitter, but none of his followers seemed to be interested in showing up to protest this at Twitter HQ yesterday.
Featured Image VIA
Trump supporters had previously announced plans to show up at the Twitter building in San Francisco on Monday via the forum Donald.win but only one of them decided to show up. There was a significant police presence at the HQ following the threats – at least 30 officers were said to be in attendance and barriers were erected even though all employees were working from home in compliance with Coronavirus regulations – but they didn't end up having much to do, as despite the fact that two pro-Twitter counter protesters also decided to attend there was no trouble whatsoever. It was a major non event basically.
The one pro Pro Trump protester who showed up had the following to say: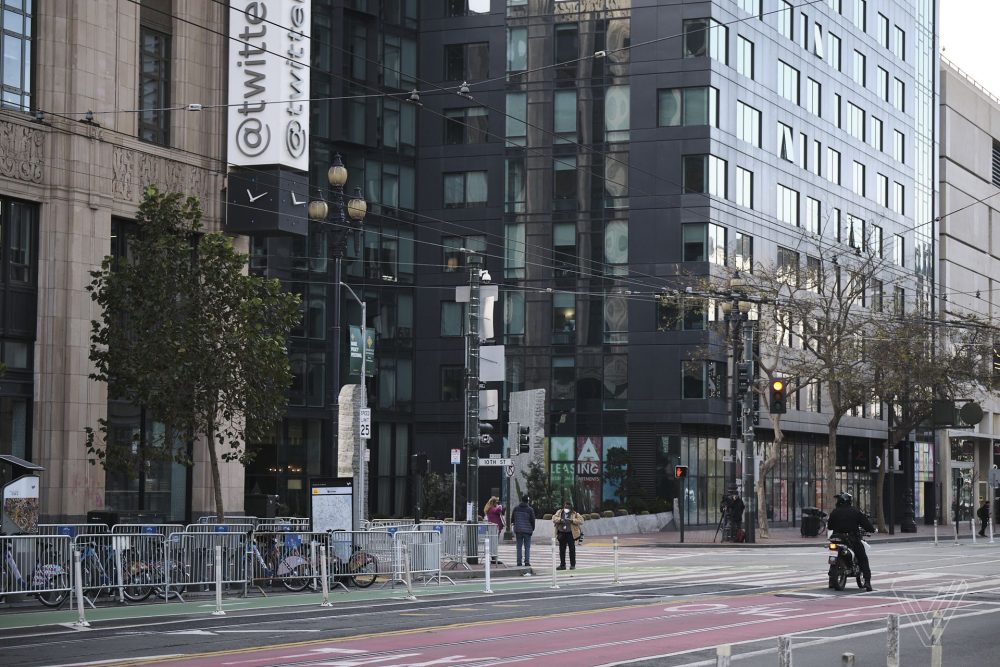 I don't like being censored. And I feel conservative voices are being censored.
I mean fair enough I suppose, although I think there's probably a good reason they're being censored when they're encouraging uprisings against the government. Trump has literally been getting away with saying whatever dumb shit he wants on Twitter for years, so I'm not really sure that argument stands up anyway.
Seems like none of his supporters do either, although it wouldn't surprise me if they're planning something way bigger than this for the inauguration next week. Check out this sinister Twitter thread for a chilling prediction of what the future might look like. Legitimately scary.