O.J. Simpson is one of the most notorious Americans in recent memory (sorry Conor McGregor, but you're Irish anyway) and it turns out that he might be given the opportunity to sour his legacy even further, as he might be out of jail very soon.
Featured Image VIA
Despite the fact that he managed to avoid prison not once but twice for murder, O.J. is currently serving a nine to 33 year sentence for his part in an armed robbery of a sports memorabilia dealer in a Las Vegas hotel back in 2008. Typical O.J. However, it being 2017, he's now served nine years of his sentence and so is up for parole and has every chance of receiving it when he goes ahead of the Nevada Board of Parole on July 20: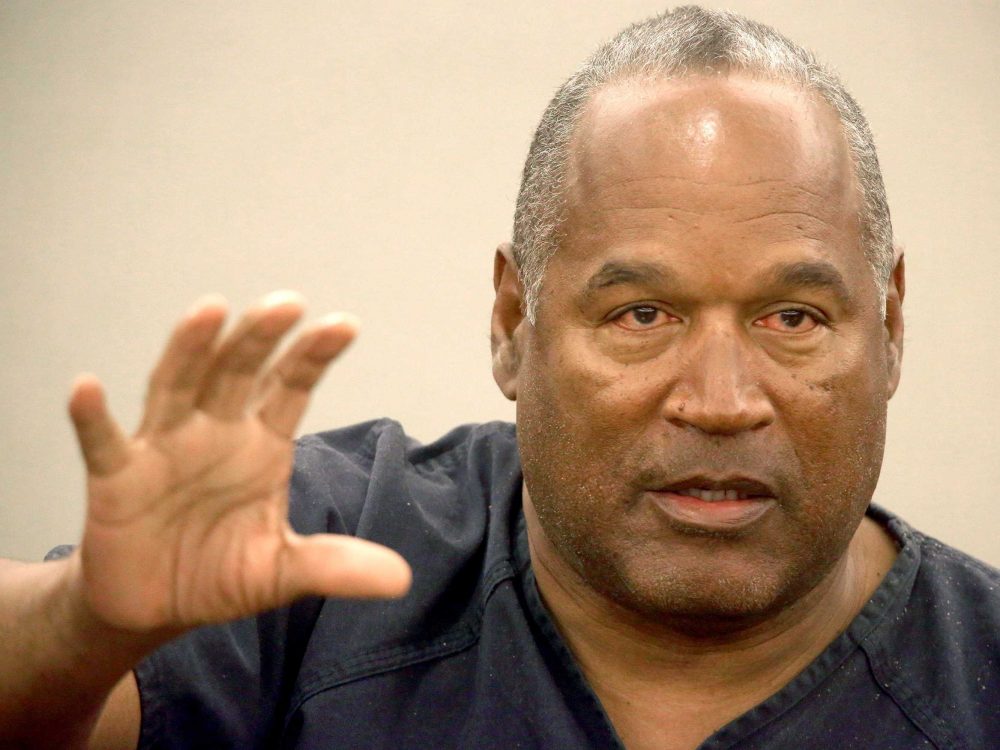 Simpson's age, the fact that he was given parole on the first sentencing batch, weigh in his favour.

So does the fact that he was by all accounts a model prisoner, as does any acceptance of responsibility for his actions.
If he's granted parole then he could be out of the slammer as early as October. I suppose there isn't a reason why he shouldn't get out – he's done his time and paid for his crime, now Simpson should probably be allowed the chance to reintegrate back into society.
Having said that, I'm not gonna lie, there's no way he's going to keep a low profile when he's out though is he? Imagine him with a Twitter account, or just look at the ridiculous comments he made about what he would do to Caitlin Jenner when he was released too. Guy's a nut job, maybe it is better he just stays in prison?