OJ Simpson is undoubtedly one of the most controversial and polarising characters in the world, but he's done his time in prison now (not necessarily for all his crimes though eh?) and is back on the streets, and what better way to celebrate than paying someone who looks like your ex wife to have sex with you?
Featured Image VIA
This is allegedly OJ's great plan for his release party. The owner of notorious LA party/escort spot The Bunny Ranch, Dennis Hof, has revealed that OJ's longtime pal Tom Scotto contacted him to set up a massive bash to celebrate OJ's freedom. Here's what he said about it all: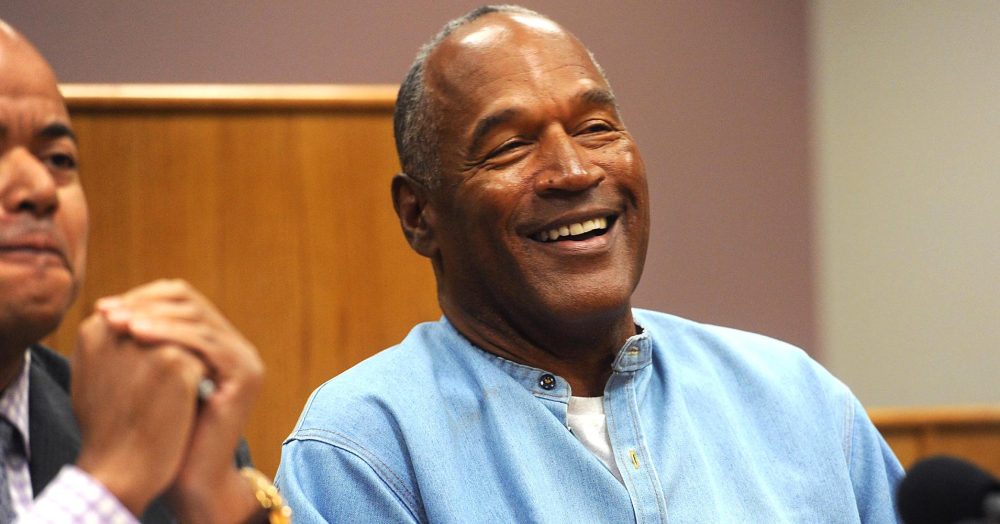 Scotto is going to come up here next week and check it out, then go back down to Vegas.

Then we're all going to get together and party a little bit and have some fun with gorgeous company.

It all depends on OJ's schedules and meeting with the parole officers.

It's going to happen, it's gonna happen.

The Bunny ranch and the Bunny Ranch girls are nervous for OJ's visit.

Tiara Kae – that's the girl that Scotto has interest in and of course he thinks OJ will like her too. She's a stunner and bares more than a passing resemblance to OJ's ex wife.
Well, I suppose that's one way to celebrate your freedom, even if it is a little bit creepy. I guess being in jail does that to a man – OJ's comments about dating Cris or Caitlyn Jenner upon his release were even more messed up. Doesn't seem like serving time has done the guy any good.