Chucky has been one of the iconic horror villains ever since Child's Play was released way back in 1988.
Images VIA
Despite the evil doll making a whole bunch of appearances in various movies since then, an officially licensed replica of it has for some reason never been released which is pretty insane when you consider how many weirdos would love having a murderous toy sitting on their mantlepiece. Fortunately, Mezco Toyz have now decided to make this a reality by releasing the 15 inch talking Chucky doll that you can see below: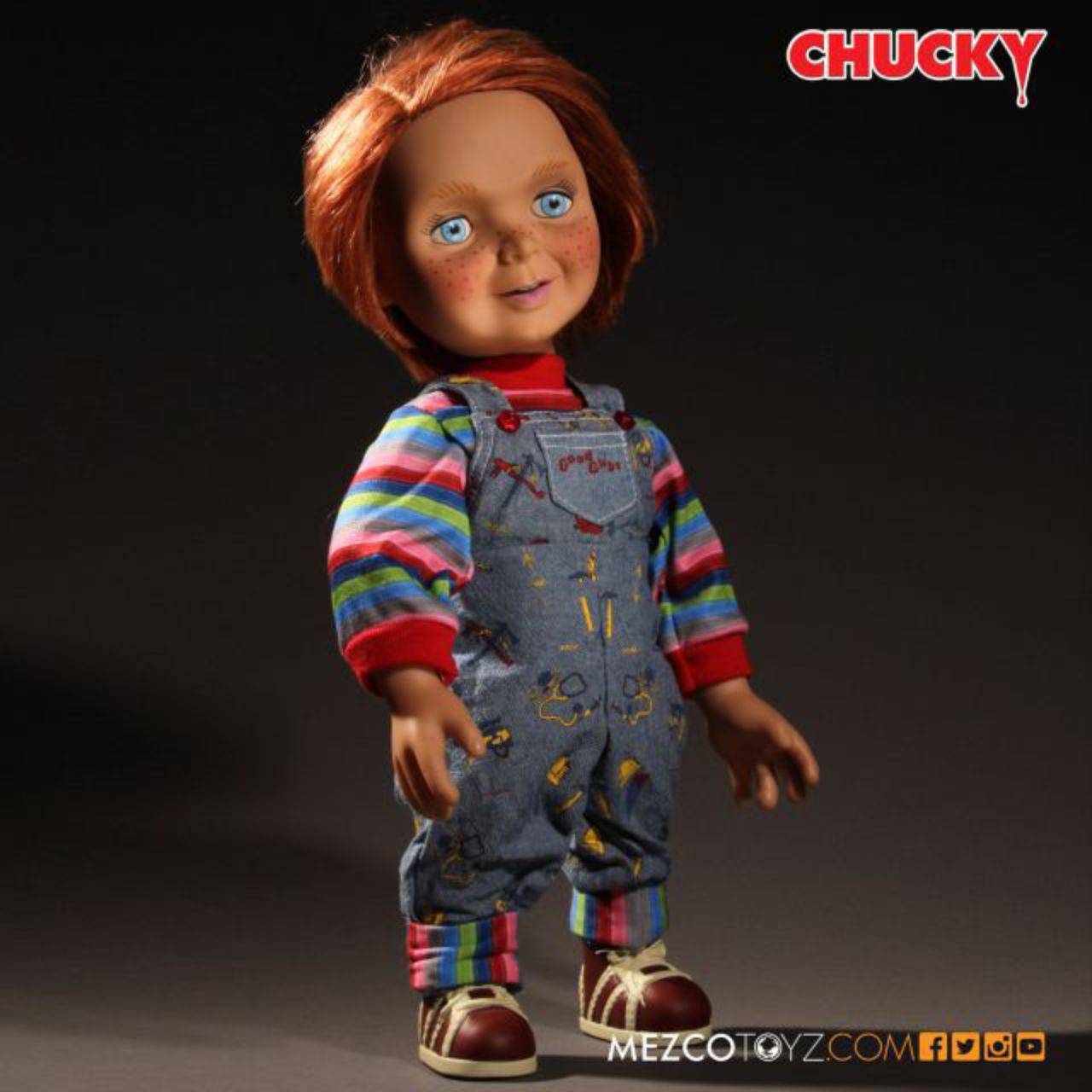 Mezco are saying that the doll is a painstaking recreation of the original Chucky, with exquisite detail going into his outfit and weird little shoes. He'll say four movie-accurate phrases too so you'll have hours of fun pulling the cord in his back and looking into his scary eyes as he cackles maniacally at you. It even comes in similar packaging to that seen in the movies.
The bad news is that it'll set you back $94, but I suppose with these kind of collector's items that really isn't THAT much if you want it bad enough. I'm not sure that I do though personally, although it would be a talking point whenever anyone visited my flat. And make me out to look like a serial killer.
If this got you excited, check out these legendary action figures from The Warriors.