There are a lot of eating challenges present in the UK, but I don't think we've ever had an official Man Vs Food challenge over here yet and that's kind of disappointing considering that's where the whole idea of an eating challenge pretty much originated.
Images VIA 
This is all set to change though with the introduction of this absolute monster – which doesn't seem to have an official name – at The Roadhouse restaurant in Covent Garden. It's 3kg of meat though and features six burgers, six different kinds of cheese, a hot dog, roasted and smoked ham, turkey, bacon and chili beef all packed in between two brioche buns. I think there's a little bit of lettuce in there too if you were worried about missing out on that.
Take a look at it below, along with all the ingredients: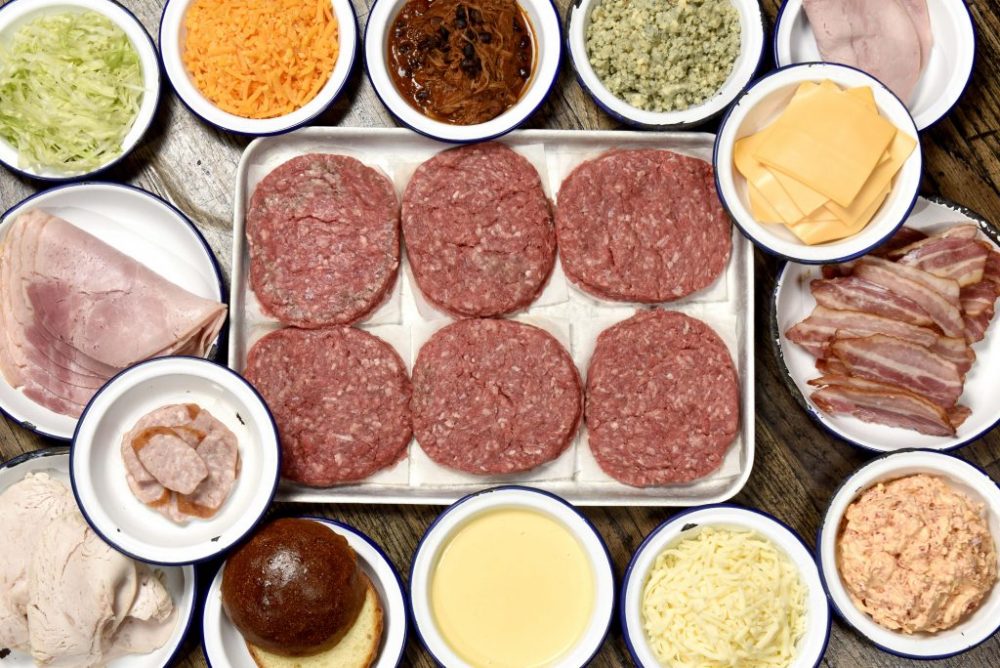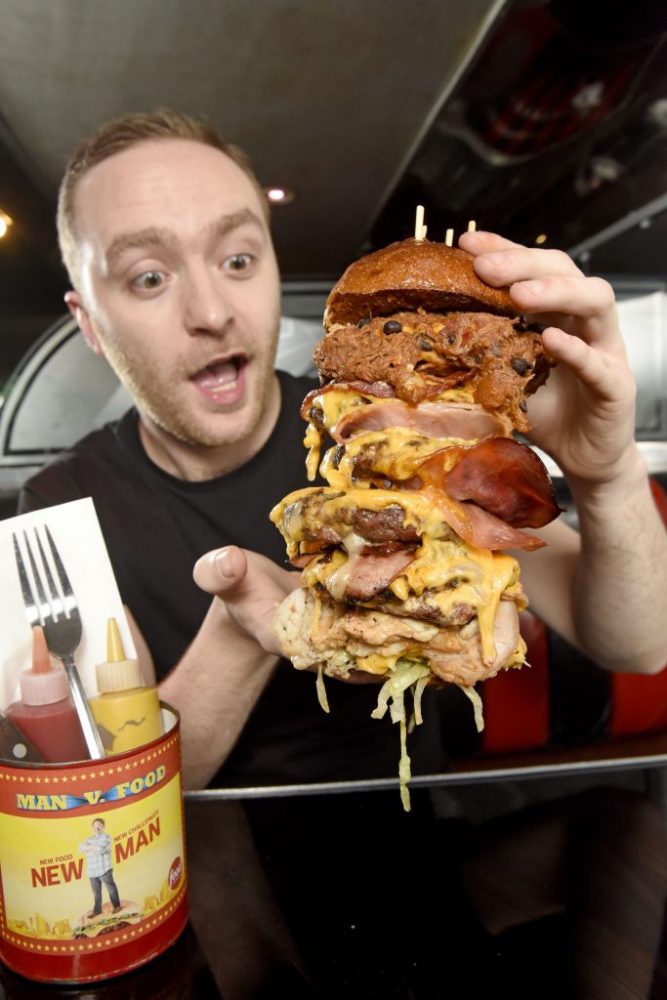 The best news about the burger is that if you can finish it in 15 minutes then it's absolutely free, although I feel like you're going to have to be some kind of superhuman to take that on. If you can't do that then it's gonna set you back £30, which probably still isn't that huge a price for all that meat.
Weirdly, it's only going to be available from the 2nd February and the 16th February between 5:30pm and 8:30pm (strange timing restriction) and I think you have to book it in advance by calling 020 72640 6001.
The burger is also being launched to celebrate a new series of Man Vs Food with a new presenter. To find out who that is, click here. It's not Adam Richman.