Out of all the reasons that you hear of people being dismissed from the police, I think that this one from the Thames Valley Police in Sulhamstead, Berkshire has to be up there as the most ridiculous as it all revolves around an officer stealing multiple fry ups that he wasn't entitled to consume.
Featured Image VIA
Jamie Larman was a police constable in training when he committed the offence, admitting to another student officer that he knew he wasn't supposed to be taking free food from the canteen but was doing it anyway as he was only just outside the catchment area. Rookies who live outside of 20 miles of the training centre are allowed a free breakfast and Larman was well aware that he didn't qualify for this scheme but still kept going for it anyway.
After he was found out, he claimed in his hearing that he kept indulging in the free breakfast in order to build camaraderie with other recruits, but this idea was dismissed by Chief constable John Campbell, who instead decided to ban him from ever serving in the police ever again. Here's what he had to say: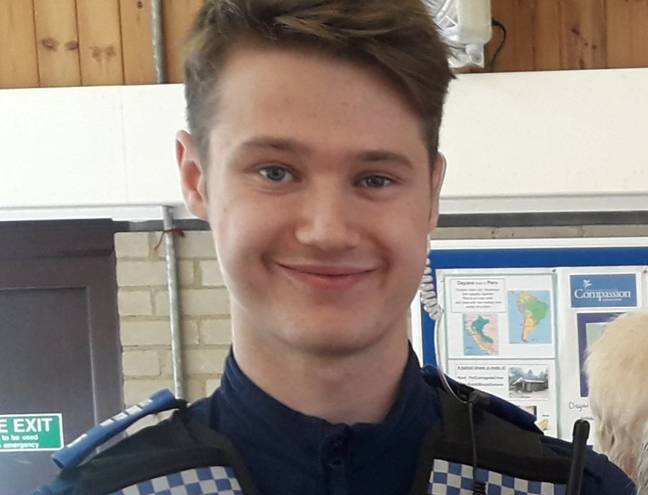 On numerous occasions he 'de facto' stole from TVP [Thames Valley Police] in the form of breakfasts from Sulhamstead Canteen. He did this in the full knowledge that he was not entitled to such free food and was breaching Force policy. Moreover he had previously been warned about such behaviour whilst training as a PCSO.
I have considered the previous service history of the ex-officer and also received his written e mail in which he makes his case for mitigation. He states that the reason for his actions were to build rapport with colleagues who met early for breakfast ahead of training. I consider this nonsense. He could still have fulfilled this objective by paying for his own food and not stealing from TVP.

To compound this, there is evidence that he had previously behaved similarly whilst a PCSO. He was fully aware of the Force rules and that he therefore was not entitled to free food, It was not a 'mistake' as he suggests, it was wilful and dishonest.
He has no place in TVP. If still serving I would have dismissed him without notice. He will be placed on the COP [College of Policing] Barred list.
Ouch. Not really sure what to say here – it seems kinda harsh that a free breakfast wasn't offered to everyone on the course as it could definitely lead to some exclusion like Larman voiced, but at the same time he was told not to consume it multiple times and still kept doing it then that's not really on either.
Kinda feel like the rules are a bit unfair in the first place and he got a bit shafted there and has been hung up to dry by being banned forever. Pretty typical right now though anyway hey? Everyone should know that there's no such thing as a free lunch/breakfast though.
For more of the same, check out this two foot wide breakfast fry up challenge. Scary.