To be a drug dealer, it's kind of a given that you're going to have to move around a lot in order to drop off the goods around your area.
Images VIA
One man who avoided this part of the job description is Kirk Lenell Smith, a 600-pound morbidly obese man who managed to keep a trafficking business up despite being more or less immobile due to his size.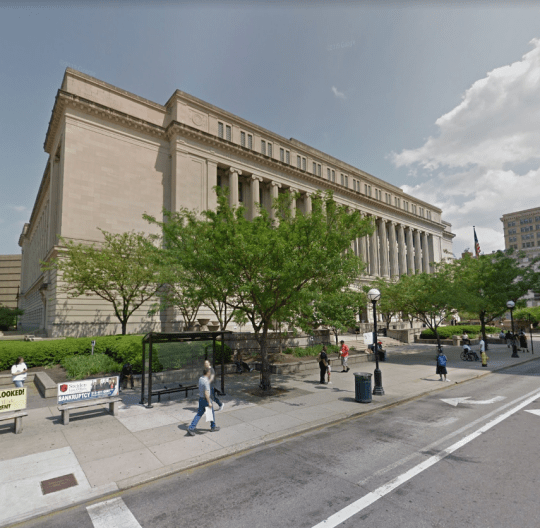 The overweight criminal was first caught last April when police officers searched his backpack and found it to contain enough cocaine to indicate it was more than for personal use. Oh yeah, and he was carrying a loaded 9mm Kel-Tec gun.
Fast forward to this week and it was time for Smith to be charged. Only problem was that he's too sick to stand in court, and so a makeshift court room had to be made in the back of an ambulance, which was driven up to the loading bay of Hamilton County Courthouse in Cincinnati, Ohio, on Wednesday morning. Needs must.
Speaking about the decision to hold the case in a car park, Judge Tom Heekin said:
Moving Kirk Smith from the ambulance would endanger his health and well-being.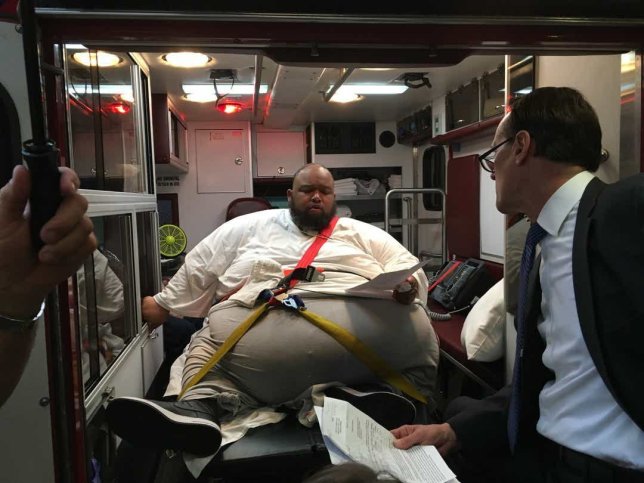 He's not exaggerating – the dealer was hooked up to a blood oxygen monitor the whole time, gave one or two word answers and when offered the chance to make a statement, had to decline as he was feeling unwell.
Eventually he pleaded guilty to cocaine trafficking and has been sentenced to two years in jail. Can't wait to see how they try and handle that one.
To read about how Boris Johnson is set to go to court about his Brexit bus lies, click HERE.