I can't say that I've ever wanted a dick shaped cushion with my friend's face on the end of it as the dick, but now I know that they exist I can't think of anything that I want more.
Images VIA
The cushion is the brainchild of Nerdy Banana, a personalised goods brand and it's aptly called the Snugzy Dickhead. It's pretty easy to get one as well, all you have to do is head over to their website, upload a high resolution image and pick one up for £27.99.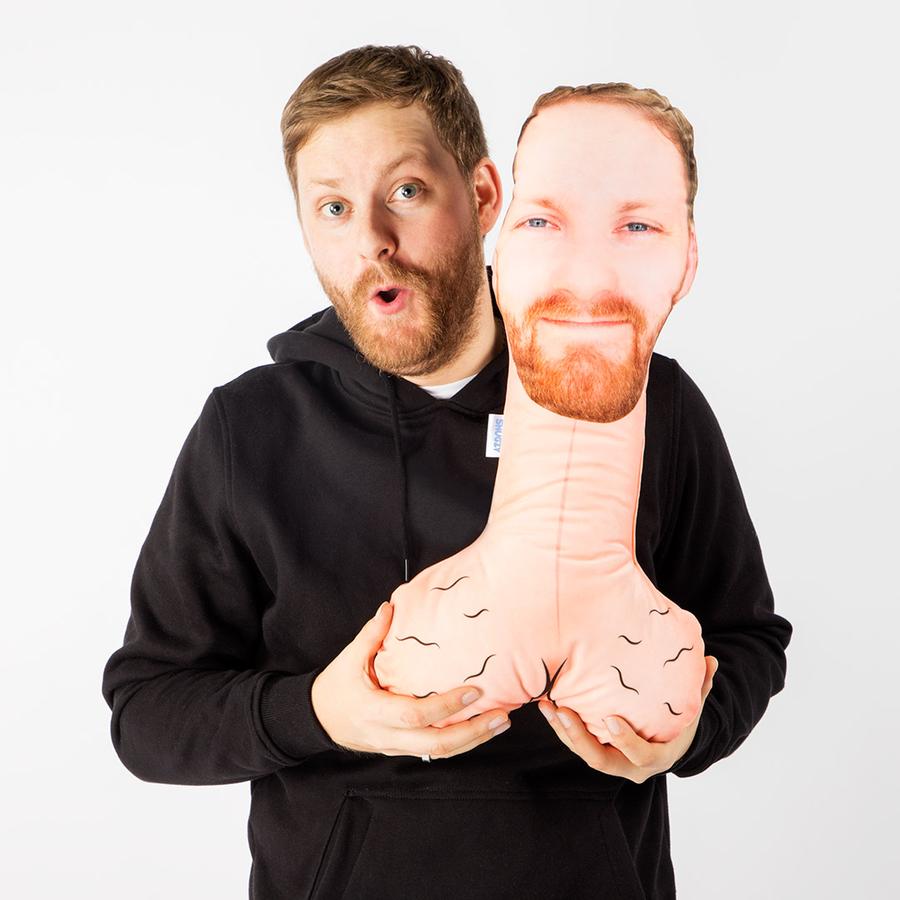 That is a bit pricey sure, but just think about the level of banter you'll have with your best mate when they realise that you got them a literal picture of them on the end of a penis for Christmas. Absolutely out of this world mate.
Yeah not really sure what else you can say about this other than it's completely stupid but also completely wicked, so make your mind up which one you think it is now and go get it if you're swinging that way. Otherwise, head on over here to check out these cushions that stop your farts from stinking. Maybe a slightly more useful Christmas present there.