I've always wanted to see the northern lights and by the sounds of it they were kicking off across the UK last night whilst I was getting some sleepy slumber time. So to be quite honest with you I'm pretty annoyed. Why wasn't I told? There should be some sort of air raid siren that goes off to let you know what's happening. Surely? Thankfully some people were warned and they took some pretty amazing photos.
The photo in the header was taken in Stonehaven, Aberdeenshire and this one was snapped in Wick, Caithness: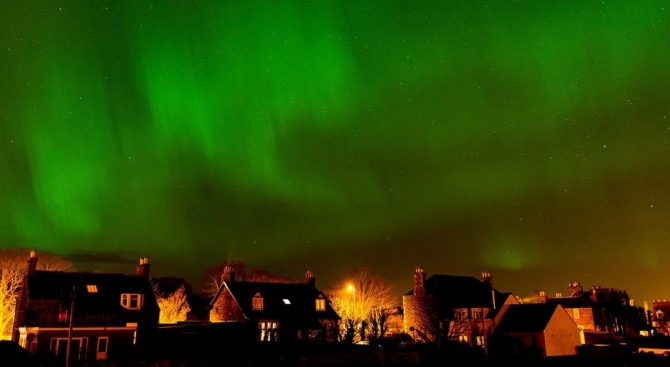 The lights were spotted in the north of our fair island, but also as far south as Essex and Gloucestershire which is incredibly rare. In times gone by there were reports of the northern lights making an appearance as far south as Rome but that's even rarer still.
This is St Mary's Island, Tyne and Wear: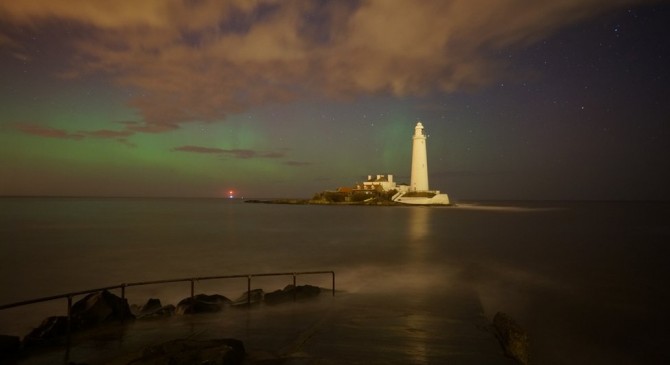 If you want to have a good chance of seeing this incredible light display you normally have to try to get as far north as you can. In Oslo the lights occur a couple of times a month during the winter and the further north you go from there the better your chances. Alternatively, if you're in the upside down hemisphere you want to travel as far south as you can to see the southern lights, or aurora autralis.
The southern lights are seen less often than their northern counterparts but scientists aren't sure whether that's because they happen less, or just because there's less people living in the southern hemisphere.
Norfolk, the land that time forgot, got this doozie last night: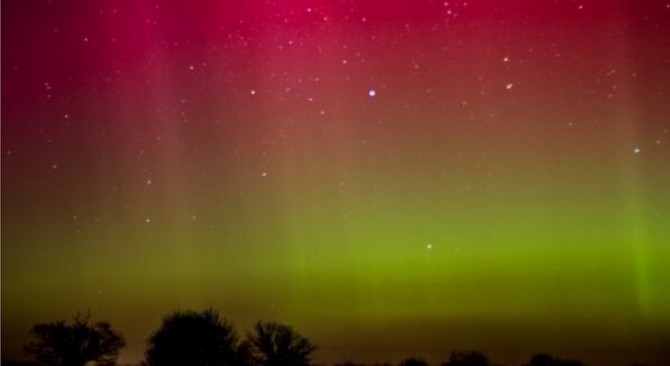 If you want some more photos and a tiny touch of physics hit 'next page'…
☛ Look Next: Mind Blowing Photos Of Earth