If you think you've ever had beef with someone or an ex girlfriend or your family or whoever, then you've never really experienced the hatred that Liam and Noel Gallagher seem to share for each other.
Featured Image VIA
Normally it's Noel that's being the bigger twat when these two go at it, but Liam decided to return the favour by appearing to threaten Noel's daughter via Whatsapp over the weekend. The screenshots were shared by Noel, so you've gotta take it with a pinch of salt, but it doesn't look that good, even if it was in jest.
Take a look at what went down below:
— Noel Gallagher (@NoelGallagher) July 3, 2019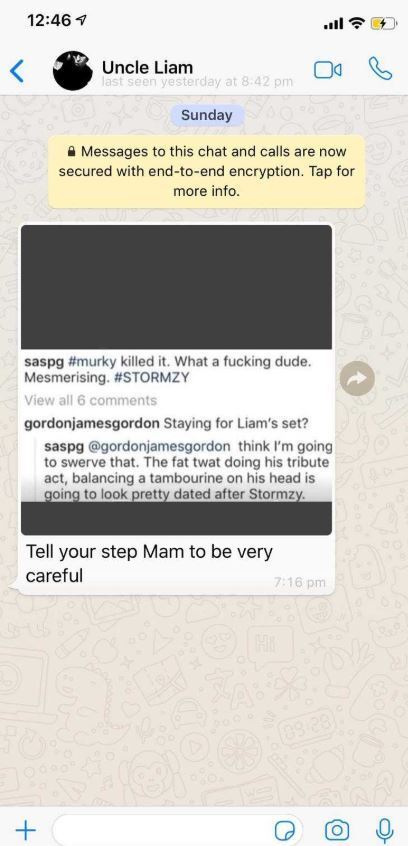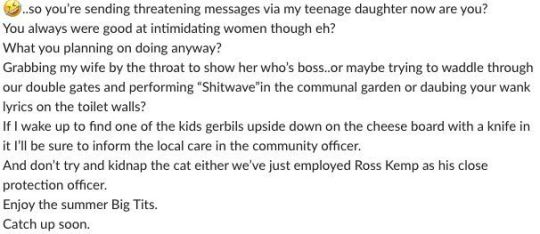 So yeah, in case you couldn't figure that out, it was Noel Gallagher's wife Sarah McDonald saying on Instagram that she wasn't going to check Liam out at Glastonbury because he was a fat twat, and him texting that screenshot to his daughter in law telling her to tell her step mom to watch out. Whilst that is kinda funny, it seems like Noel has taken that in anything but a joking manner by his response on the Twitter.
Of course, there's always the possibility that Liam actually has a great relationship with his daughter in law and the text was all meant in jest and Noel is just posting it around to get everyone on his side, but who cares? It's great entertainment and long may it continue.
For more of the same, check out Noel's story about how he fooled Liam into believing in ghosts for years. Lol.