Anyone catch the Country Music Awards the other night? Didn't think so. Turns out the main talking point from the night was the outfit worn by Noah Cyrus – the younger sibling of Miley Cyrus.
Featured Image VIA
Noah went on stage rocking a naked bodysuit with strategically placed rhinestones, thigh-high white boots, long white gloves and a white cowboy hat: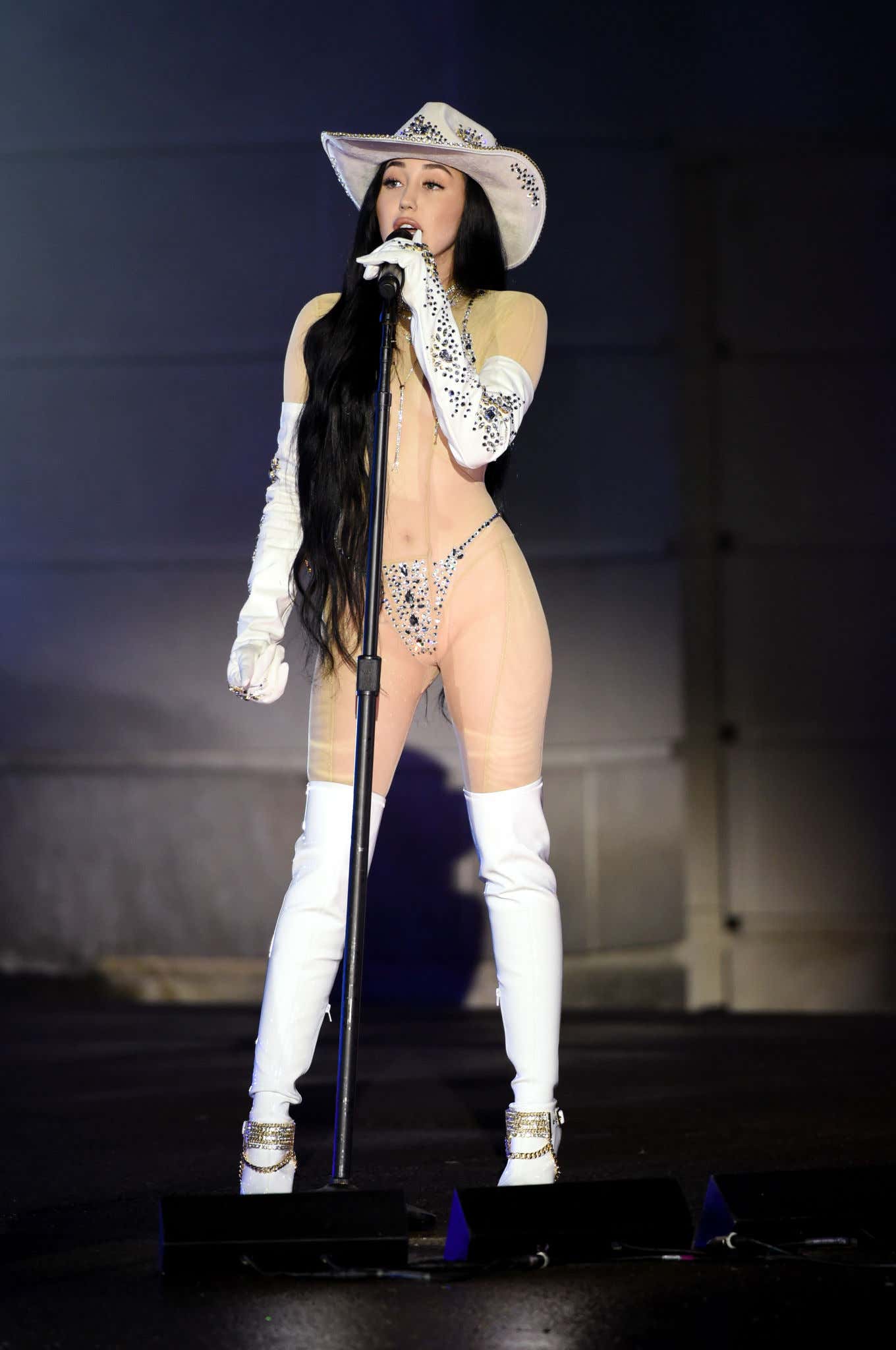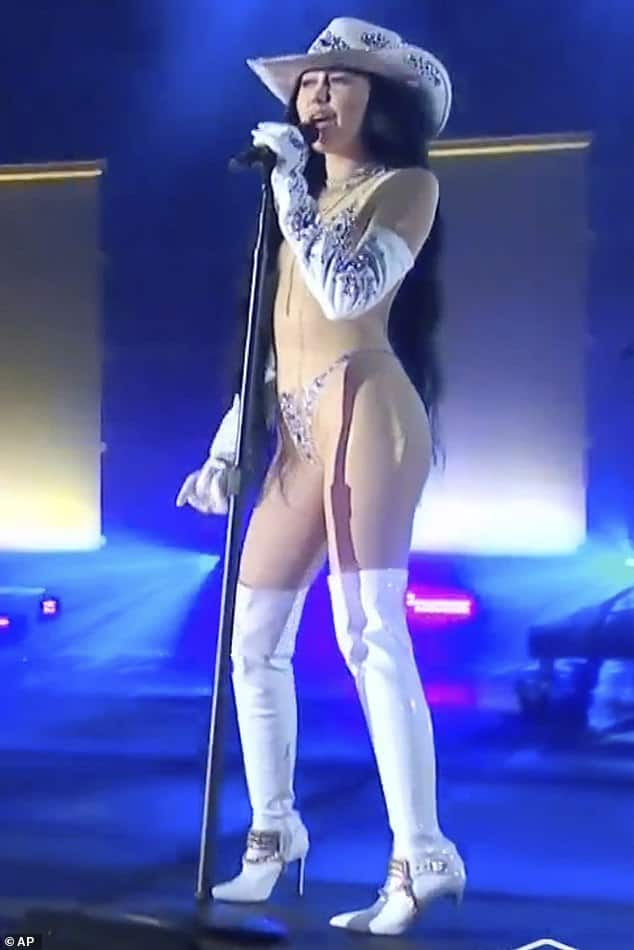 Mama Mia! Pretty cool outfit, right? Might as well do something provocative to get the people going (shout out Will Ferrell).
Except, country music fans on Twitter weren't very happy about it at all:
Seems Noah Cyrus didn't get the memo that CMT Awards are not equivalent to the Victoria's Secret Fashion show. I cannot fathom how incredibly distasteful & ✨abhorrent✨ her "costume" was. Praying to God above that she's forbidden to perform among CMT artists ever again. pic.twitter.com/mB30epJrj8

— Jessie (@JessieeDi) October 22, 2020
I know this is 2020 and anything goes now, but c'mon @CMT I lost so much respect for you letting @noahcyrus perform wearing practically nothing at all 🙄 That was so inappropriate and NOT at all what women should be representing!!!

— Chelsea Tyndall (@Chelsea_Tyndall) October 22, 2020
I am so disappointed in you @CMT. Is this how you are representing country music? Wow. You have lost ANOTHER fan. YUK! 😱

— Jeanne Grace (@jeannegrace1) October 22, 2020
What ISN'T she wearing would be more appropriate. Total embarrassment to Country Music. Zero respect for herself or anyone else.

— Jesse Campbell (@kinarizona) October 22, 2020
Wow, imagine being that outraged over a sheer bodysuit. In 2020 no less! Couldn't they just be happy that she was wearing a cowboy hat the whole time? I mean it doesn't get more 'country' than that, does it? Or are they just mad that she was singing with a black dude?
Could even be that the people who complained don't have HD TVs and so couldn't even tell she had a bodysuit on. Did they think she was actually nude? It's possible.
Here's Noah's full performance alongside Jimmie Allen if you want to check it out:
.@JimmieAllen and @noahcyrus showed they're a total power duo with their performance of "This Is Us" at the 2020 #CMTAwards 👏 pic.twitter.com/bNu7bLNLD3

— CMT (@CMT) October 22, 2020
Hey, she had to do something big after big sister Miley smashed her cover of The Cranberries classic 'Zombie' the other day. Awesome.