As Theresa May formally launched Britain's exit from the European Union this week, Nigel Farage celebrated in the only way he knows how – by getting absolutely wasted.
Images VIA
Yesterday, just hours after Theresa May handed the letter to Donald Tusk, president of the EU, formally invoking Article 50, the former UKIP leader was seen sat outside a Westminster pub knocking back the pints.
Speaking from outside the pub, Farage said:
Today's the day the impossible dream came true. I'm delighted.
Good one mate – celebrating the economical and social decline of the country that he seems to claim is his. Cheers to that.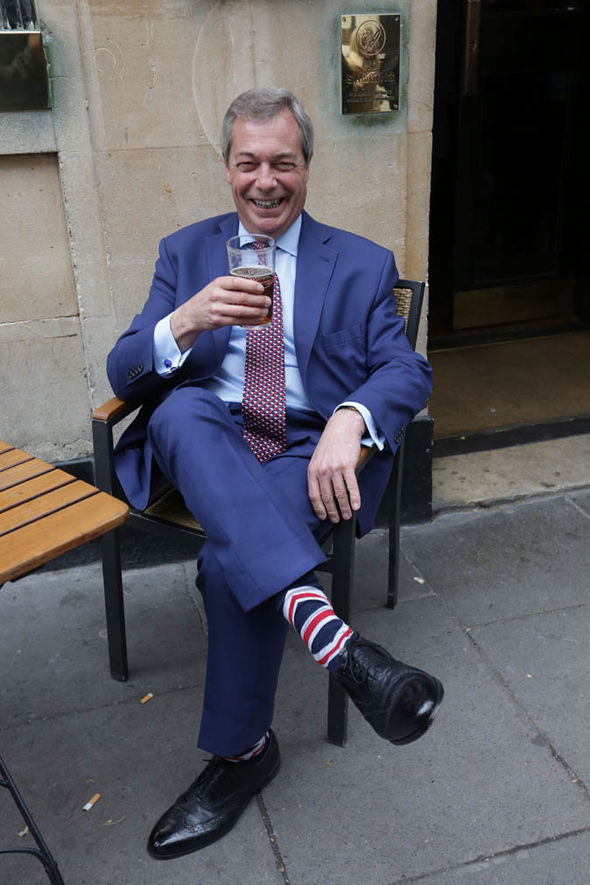 Only one day before that, Farage told the listeners of his LBC radio show that he would "go and live abroad" if Brexit is a disaster. Better get packing Nig.
For the best/worst moments of Nigel Farage's political career, click HERE.