BBC TV sportscaster Olly Foster was watching a Nigel Farage interview when the signal on the BBC big screen in Salford went a bit wonky, which caused a black square to appear over his mouth which made him look like he had a Hitler moustache, which is sure to be a pivotal moment its illustrious history. 
Given his outspoken views on immigration, you couldn't really have asked for something more appropriate could you? To make it even better, he was talking to the BBC breakfast interviewer about Enoch Powell, following recent revelations that teachers from his school saw him as a racist and a fascist. He was also forced to deny that he sang Hitler Youth songs during his school days, as claims that he had marched through a Sussex village singing 'Hitler Youth style songs' during a Combined Cadet Force camp had recently surfaced. Pretty much the perfect definition of irony eh?
Featured Image VIA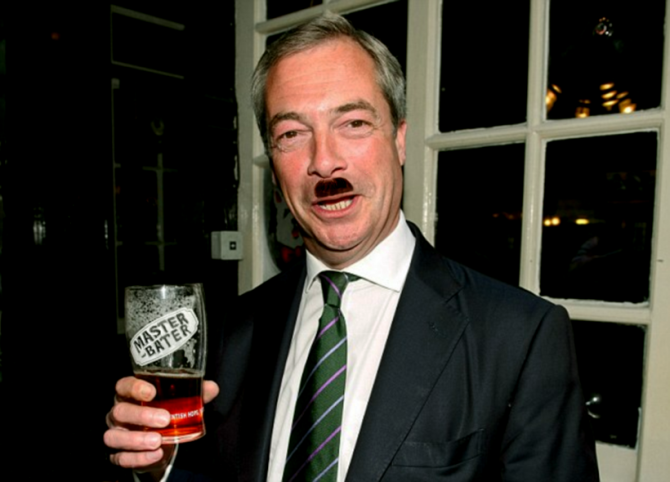 The BBC had the following excuse for the incident:
The big screen is owned by MediaCity UK, not the BBC. The fault has been reported to them and they are working to rectify it as soon as possible.
Let's hope it takes a while to fix it so we can get more gems like this through.