Despite the fact that it's pretty amusing seeing people like Tommy Robinson, Carl Benjamin and Nigel Farage get doused in milkshake, it's probably not the best way to react toward people that we disagree with politically. 
Featured Image VIA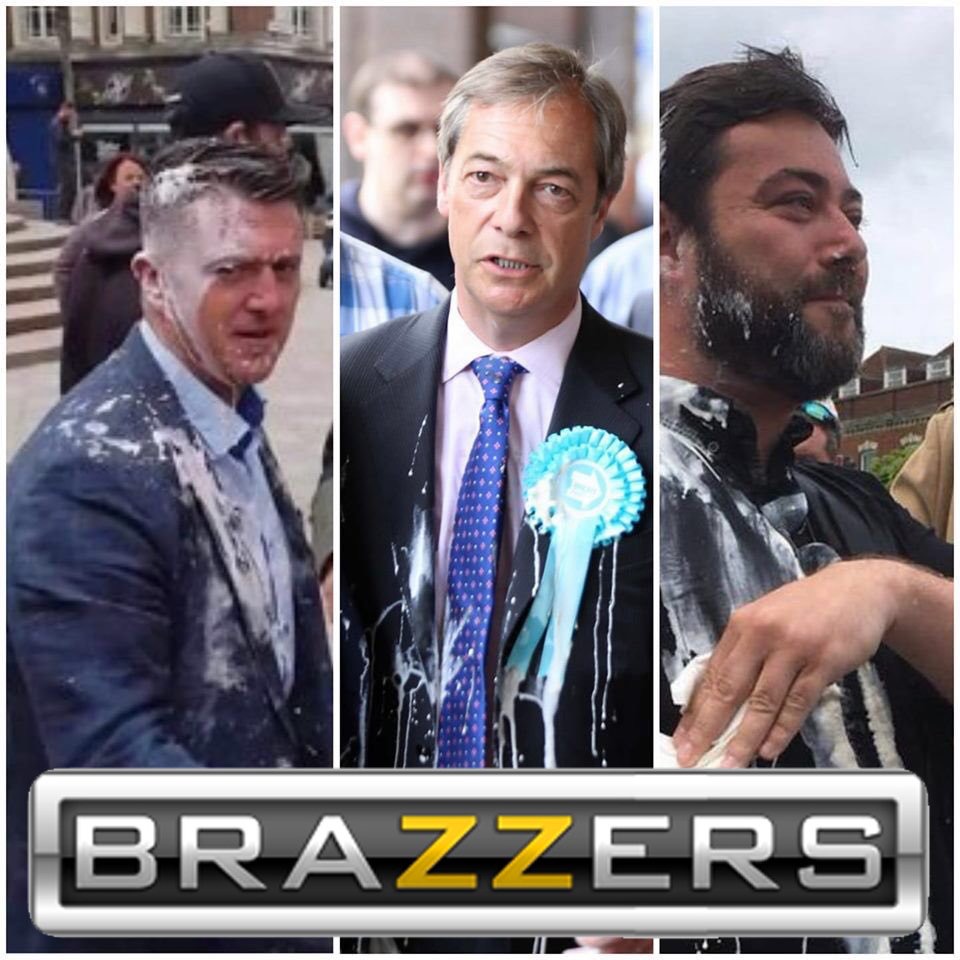 In fact if the latest European election polls are anything to go by, it's completely counter-productive and has only worked to Farage's advantage.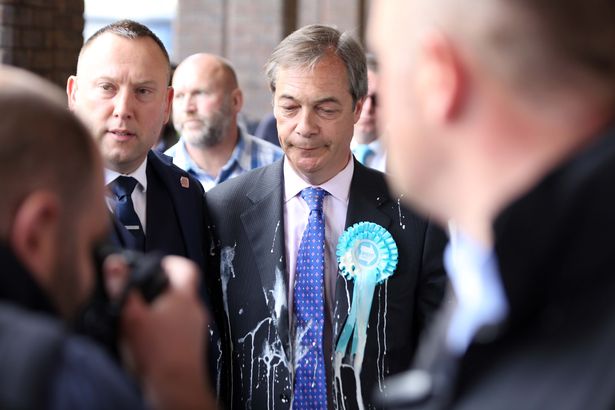 The Brexit Party leader is now in a position where he gets to play the victim and media coverage of Farage is focused on 'activists' milkshaking him rather than scrutinising his policies, questioning his party's iffy funding, etc.
Nigel Farage's party is thusly leading the polls, despite the Brexit Party's relatively short existence: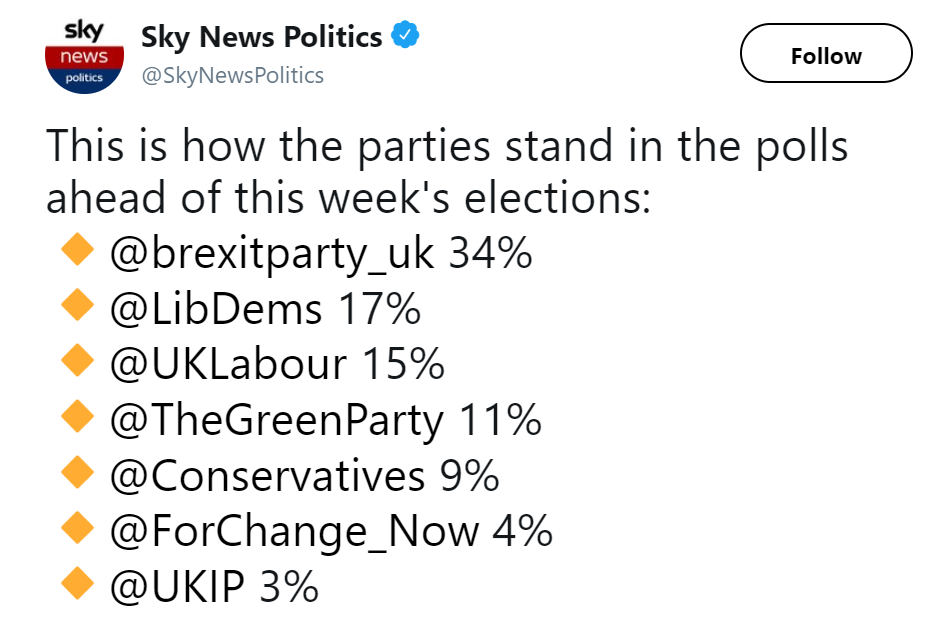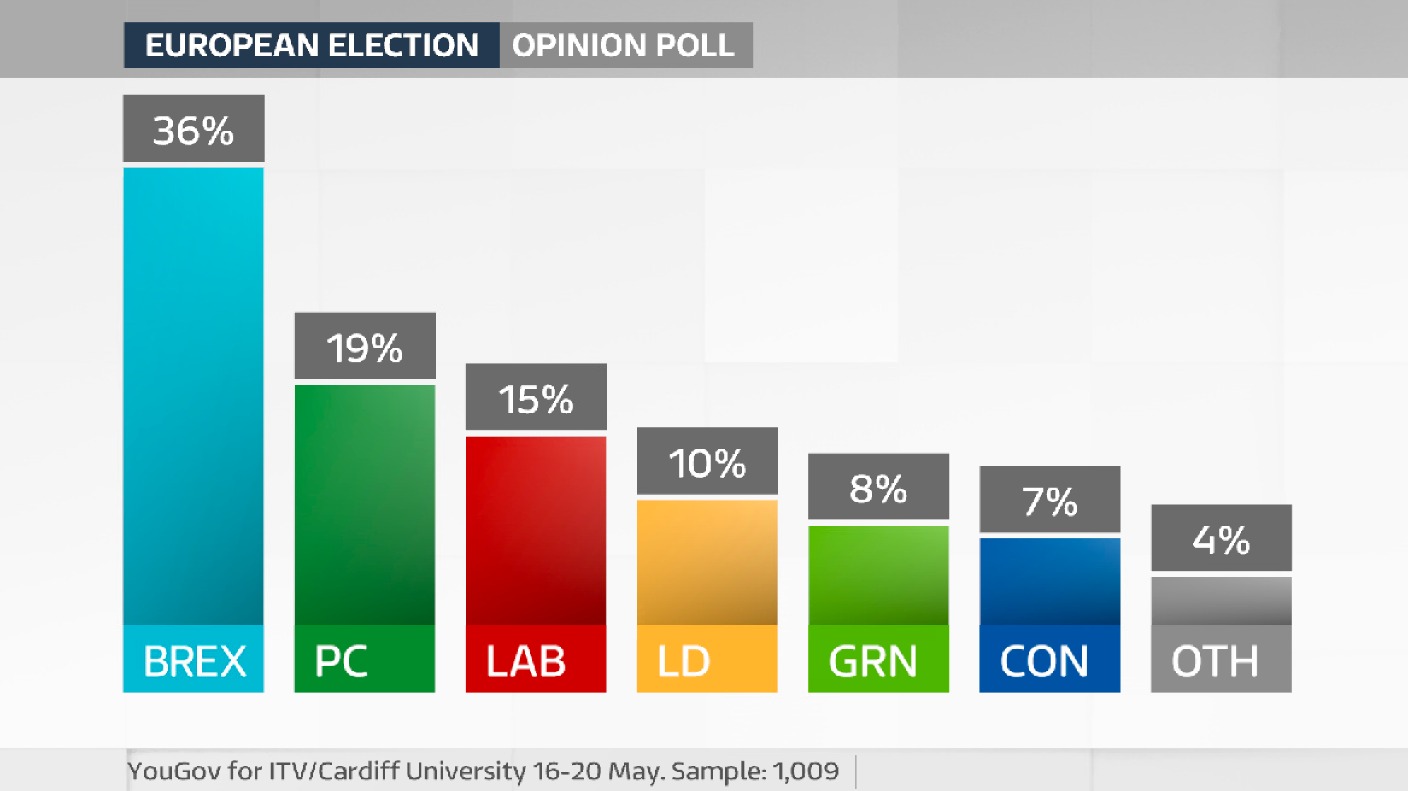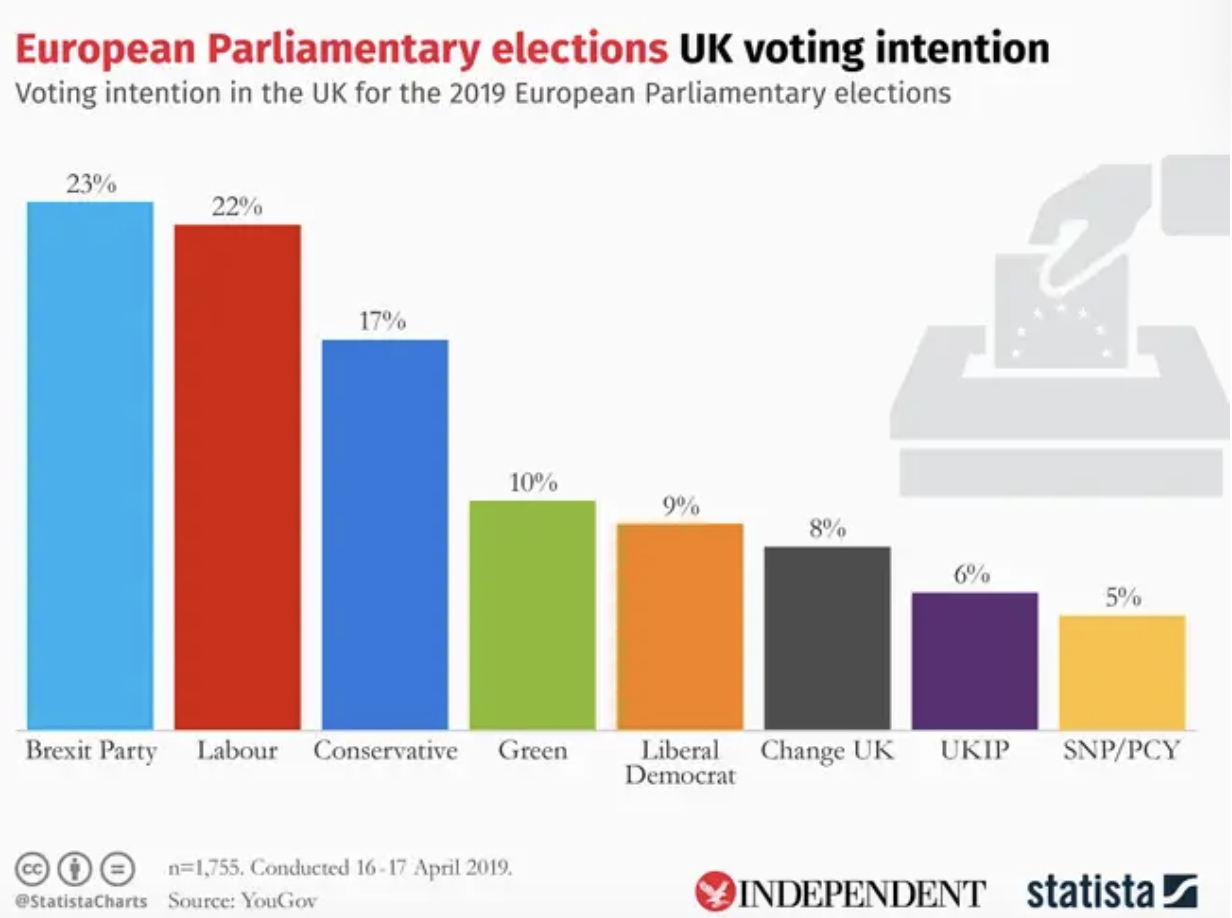 Pretty amazing that the Brexit Party could be in this position considering they haven't even written a manifesto yet. They are literally just campaigning off one word – 'Leave'. Could they really pull it off?
The vote takes place in the UK this week, on Thursday 23 May, with the Europe-wide results expected on the evening of Sunday 26 May. Make sure you get to the polls and do your thing. 
Here's the moment Nigel got milkshaked in Newcastle – in case you missed it the other day:
Before the vote later this week why not kill some time playing 'Who Said It? Nigel Farage or Alan Partridge?'. Fun.