Nicolas Cage has got to be one of the most batshit crazy actors of all time – I mean there's even a compilation of clips from his movies which solely feature him losing the plot which goes on for about ten minutes – so I can't believe that the possibility of him playing one of the most bonkers characters in movie history hasn't ever been put forward before now.
Featured Image VIA 
The Joker and Nicolas Cage seem to go hand in hand, but I don't believe I've ever heard anyone suggest it until the man himself decided to step forward and volunteer himself for the role. What an absolute hero.
Here's what Cage had to say about the matter in a recent interview with JoBlo: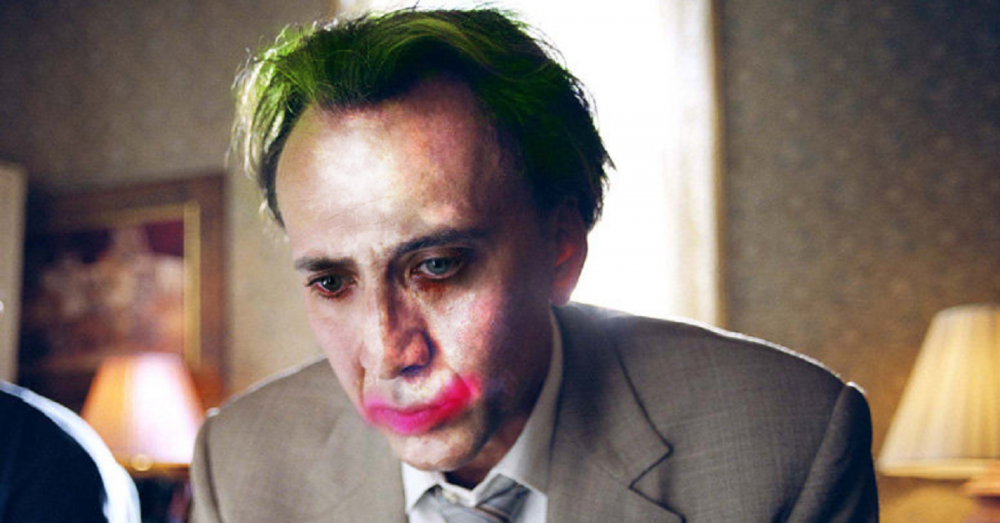 Are there any comic book roles out there now that you're itching to play or any characters that you're super into that you'd be interested in?

I mean, I think my comic book days are kind of…I'm on to other things, but I always thought I'd make a great Joker and I always thought that I would've been a good villain in one of the Marvel [movies] like Doctor Doom. But, Doctor Doom you have to wear that mask, but I thought the story leading up to Doctor Doom could've been interesting. At this point if I was to go back into the format it would probably have to be as a villain.

Man, now that you've said "Nicolas Cage Joker" I'm not gonna be able to get that out of my head. That needs to happen somehow…

It would be the perfect one for me to go even more off the rails than I've ever done before and, y'know, it'd be fun.
Yep, you heard him correctly – Nicolas Cage wants to go more off the rails than he ever has done before. If just the fact that he wanted to play The Joker as enough to convince you that this needs to happen ASAP, then surely that comment cements it. Make it happen Hollywood.
For more of Nicolas Cage, here is that infamous video of him losing his shit. Never gets old.