Nicolas Cage is well known as somewhat of an eccentric weirdo, but I was unaware that this also dictated his eating habits as well – I should have known really though shouldn't I?
Featured Image VIA
Apparently this is really old news but back in 2010 Cage was talking to The Sun to promote Bad Lieutenant: Port Of Call – New Orleans when he revealed that he didn't eat pork or meat, but was OK with eating birds and fish. The reason for this wasn't anything to do with ethics or diet, but instead because of the way that animals decided to bang each other: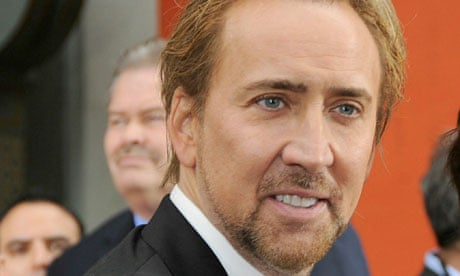 I have a fascination with fish, birds, whales – sentient life – insects, reptiles.

I actually choose the way I eat according to the way animals have sex. I think fish are very dignified with sex. So are birds.

But pigs, not so much. So I don't eat pig meat or things like that. I eat fish and fowl.
So that's cleared that up. I wonder if I will ever hear anyone else ever using that reasoning to explain their diet. I've wiling to be a lot of money I won't. Also I'm still kind of confused as to how or why that even gives any indication of why or why you shouldn't eat an animal? Anyone got any ideas at all on that one?
For more Nicolas Cage, check out this trailer to his new movie. Actually looks pretty good.