When you're 32 years old like Lord Nicklas Bendtner, the last thing you want to do is have to get up early to train and work on your fitness every day, especially when the alternative is to star in a reality TV show with your hot girlfriend.
Featured Image VIA
Sure enough, the former Arsenal legend has left FC Copenhagen after a short stint there and has hinted he is done with football and wants to pursue his new calling – filming his own reality TV show alongside model girlfriend Philine Roepstorff.
According to Danish publication dr, the show 'Bendtner and Philine' has already been commissioned by Discovery Networks and will hit screens in the spring.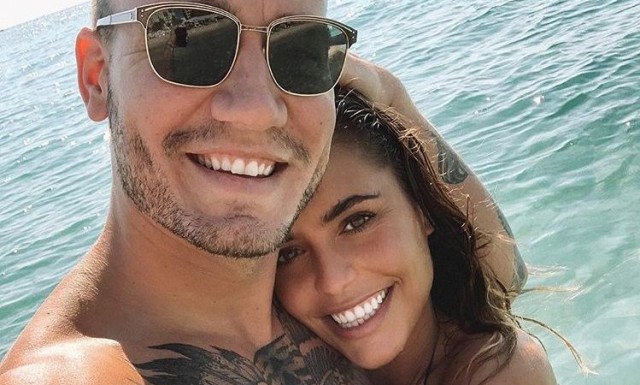 Not only that, Lord Bendtner and Philine are looking to break footballer/WAG stereotypes! As Philine says:
We wanted to bring down some of the cliches and prejudice that will always exist about a footballer and his model girlfriend.

And then we want to give viewers an insight into the fun and sometimes difficult love that will always be the cornerstone of our relationship.
So it sounds like that's a wrap on Lord Bendtner's football career – can't say I blame him TBH:
Like I said the guy's 32 years old. He's rich and already a certified footballing cult hero. Why not just kick back and film some reality TV with his model girlfriend for the next few years? Smart decision IMO. Shout out Lordess Philine for hooking up her man with his new gig.
For a bunch of stuff we've written on Bendtner over the years, including the time he got wasted, stripped naked and beat up a taxi driver in Denmark, click HERE.