Despite publicly pleading with Tracy Chapman to allow her to sample her song "Baby Can I Hold You Tonight", Chapman has not only rebuked Nicki Minaj, but also taken her down for $450,000.
Featured Image VIA
As per Complex, Chapman filed the suit in 2018 over Minaj's sampling of Chapman's 1988 classic in the rapper's leaked track "Sorry," featuring Nas. Chapman's settlement includes all costs and attorney fees connected to the case. Now that Chapman accepted Minaj's offer, the two will not have to go to trial later this year.
Chapman filed the suit a couple months after Minaj released her album Queen, on which "Sorry" was going to appear. While it didn't end up on the album, it somehow ended up in DJ Funkmaster Flex's hands, who premiered it without permission. The song then wound up on the internet where it was downloaded/streamed around the world. Chapman then sued Minaj, as "Sorry" used Chapman's original lyrics.
I mean she's lifted the entire chorus, and didn't even make a decent track out of it:
https://www.youtube.com/watch?v=hDCSFXhZlm8
Amazingly, Minaj previously stated that "Sorry" didn't infringe upon "Baby Can I Hold You," a claim she made in court documents in February 2019.
She had even put out a Tweet claiming she had "no idea" the song sampled Tracy Chapman. Um, what?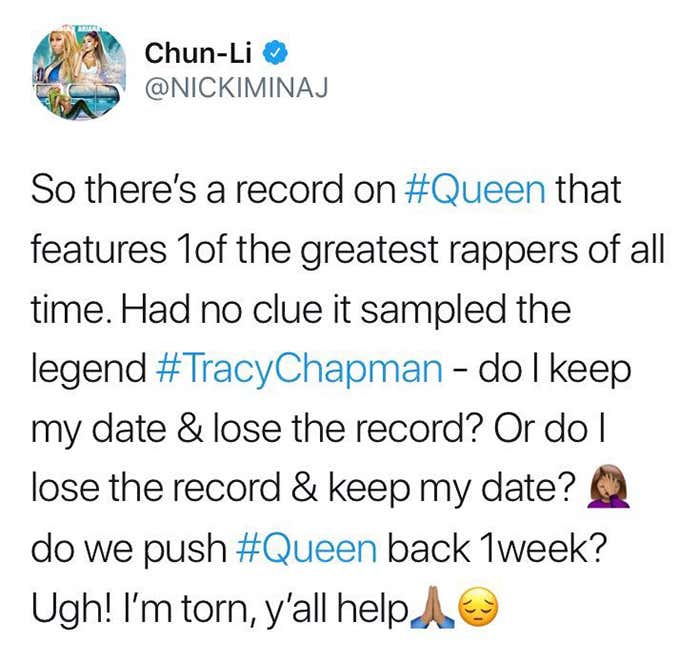 Since I may have asked it wrong. 🤭🦄 vote. You guys can only imagine how much this means to me. It's such a perfect body of work 🎈love you. Long time.

— Mrs. Petty (@NICKIMINAJ) August 1, 2018
RT NICKIMINAJ "Tracy Chapman, can you please hit me. 🤦🏽‍♀️ omg for the love of #Queen"Vlog1on1 Youtube-https://t.co/qpV7SZKtAo

— Vlog 1on1 (@Vlog1on1) August 1, 2018
One of the clearance specialists dealing with the matter allegedly knew that Chapman was on the "do not sample list"—an unwritten list of artists who are known not to allow samples of their work. Minaj's team attempted to get clearance anyway, but Chapman rejected their request.
Don't let the big smile fool you – sample her tunes and she'll take your ass down for half a million!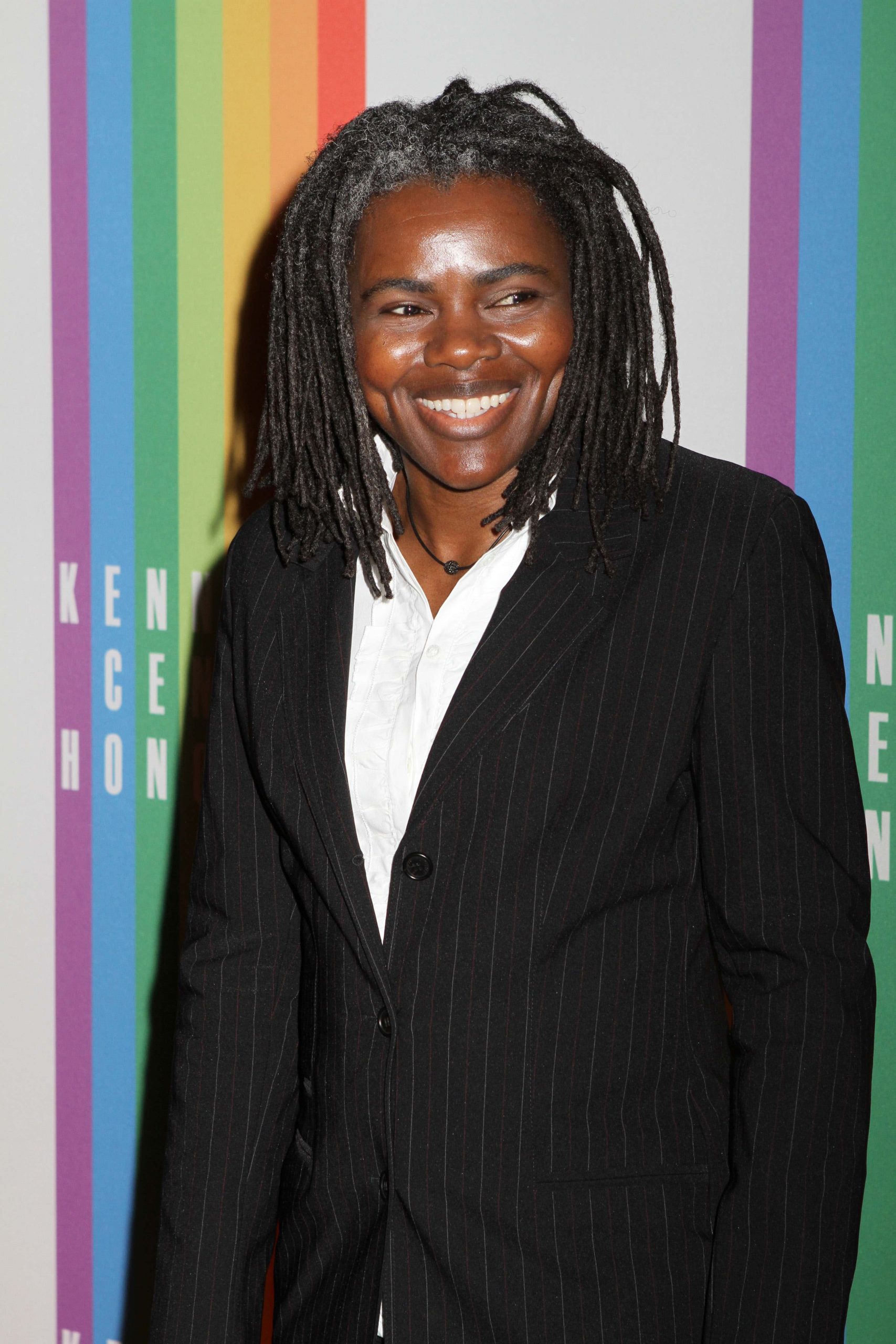 The most ruthless part about this of course is that the song didn't even make Nicki Minaj's album, and Tracy Chapman still managed to successfully sue her for $450,000 because the track wound up on the internet. Surely Nicki Minaj is going to ask Funkmaster Flex to go halves with her on this at least, right? He's the one who played it on his internet show!
Anyway, here's the Tracy Chapman original. It's no 'Fast Car', but still a classic song:
And since I mentioned it – the aforementioned Fast Car. What a jam:
For images of people getting freaky with Nicki Minaj's wax statue at Madame Tussaud's, click HERE. Oh dear…