It's a bad enough idea starting a fight with either Diaz brother, but probably even worse starting shit with Nick who is the crazier one with fuck all to lose.
Featured Image VIA
According to TMZ Sports, Nick was jumped by four men outside Hyde nightclub after he accidentally bumped into one of the men in the toilets in the Bellagio Casino in Vegas at around 2:30am.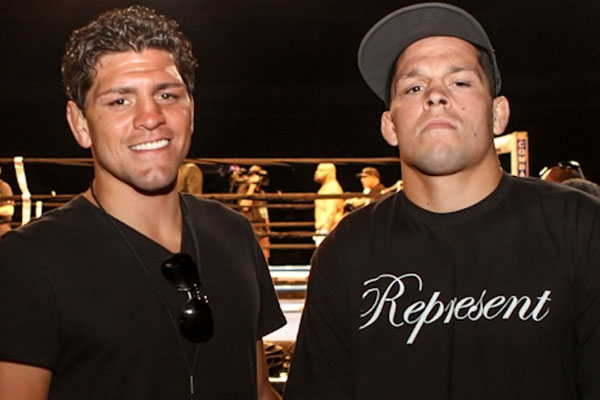 Diaz says he apologised and that he didn't want any trouble, but the guy wasn't having it and attacked him alongside three friends.
Diaz says:
I didn't start it. People like to hate.
A casino rep confirmed Diaz's story, saying he wasn't the aggressor and that the attackers were swinging chairs and ended up brawling with casino employees as well.
After battering all four men, Diaz declined to press charges:
They got the worst of it.
I'm no UFC expert, but after checking out a couple of Nick Diaz's fights on YouTube, I'd liken it to trying to pick a fight with Bruce Lee or something – it's just a straight up death wish. You have to assume these guys had no idea who Nick Diaz was, because I can't imagine any average Joe messing with him even in their drunkest hour. General pro-tip – never fight a guy with cauliflower ears.
For the guy who got started on in the middle of the street by 10 drunks and WON – click HERE.