We've had some pretty jazzy weather over this side of the pond in recent months, way too much water falling from the sky for my liking. Over in the US of A they've been hit by all kinds of crazy meteorological shenanigans too. Basically the place has gone mad.
On a positive note, Niagara Falls has pretty much frozen solid thanks to a polar vortex spreading across the US, and it looks awesome. Take a look at these amazing shots…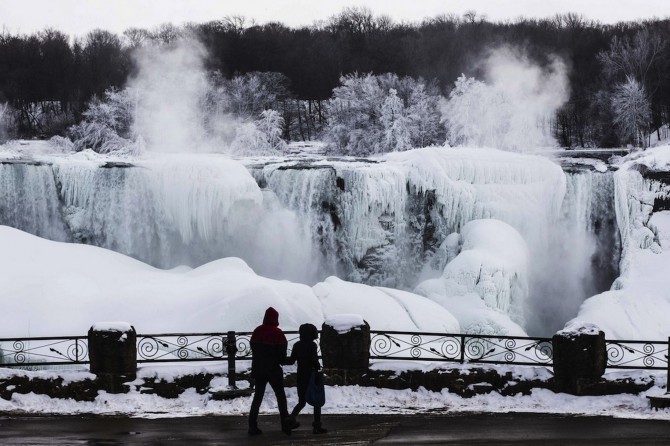 It's not just Niagara though, across the entire country weather has been misbehaving. Over in the mid-West they had two years of flooding followed by two years of drought which caused butt loads of fires. In December last year it was reported that America as a whole has had 340 months in a row where the temperature had been above average. Doesn't look like it now.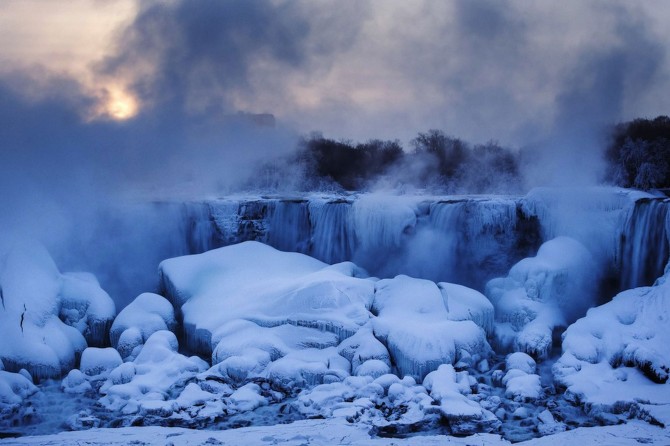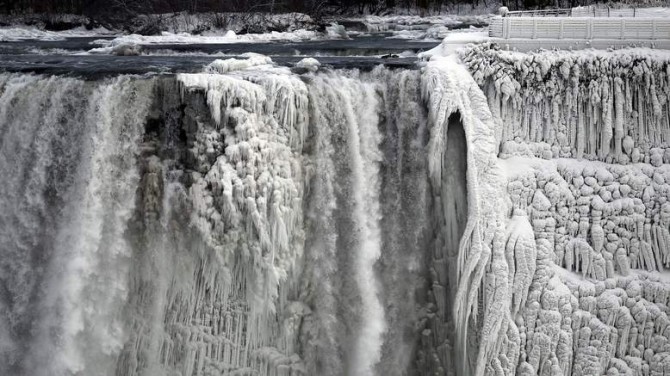 In Florida, the warm and clement state, farmers have been joking that it's so cold the oranges are squeezing themselves to keep warm. It's not a funny joke, but you get the point.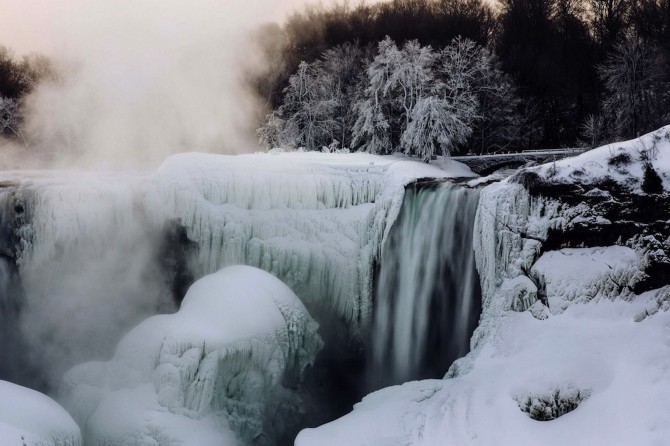 On the other hand Alaska is so warm that ski resorts have been forced to close. California is suffering the worst drought in living memory and bears are coming out of hibernation early in Nebraska because they don't know what season it is.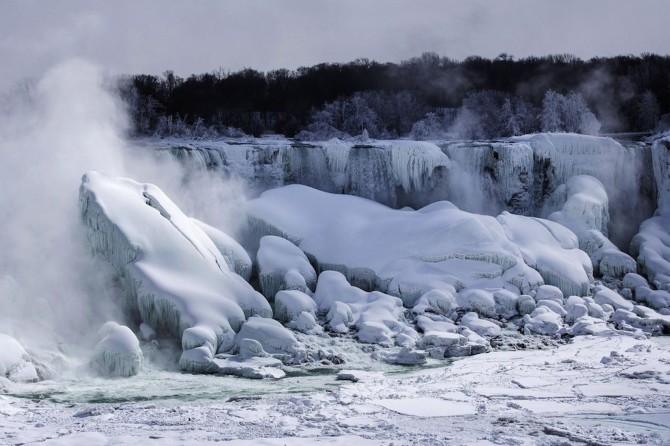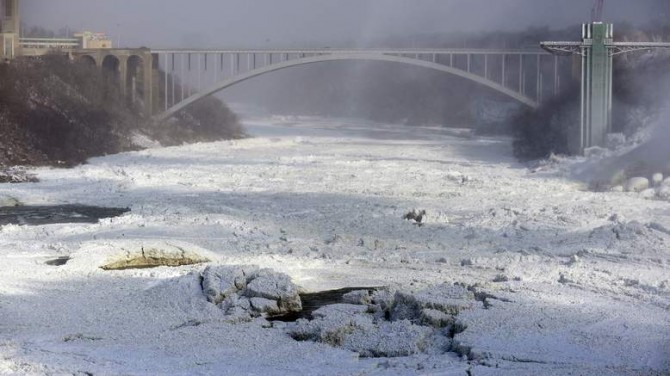 More amazing photos on the next page guys and gals…
☛ Watch Next: VIDEO: Terrifying Dust Storm Hits Australia