Everyone cringed their faces off when they saw the footage of a lady screaming 'Nazi scum' in the face of an elderly Donald Trump supporter at the anti-Trump protests in London this week.
Featured Image VIA
She also laughed in his face as someone covered the man in milkshake – here's the footage if you missed it:
Not very nice, is it?
Amazingly, it turns out the woman, named Siobhan, is an NHS worker who has a 'special interest in mental health awareness'. Terrorising an old man because of his perceived political views and laughing as he gets assaulted? Just a bit unbecoming for an NHS worker involved with mental health.
Siobhan has since admitted that she 'let herself down' though, and took to Twitter to apologise for her behaviour: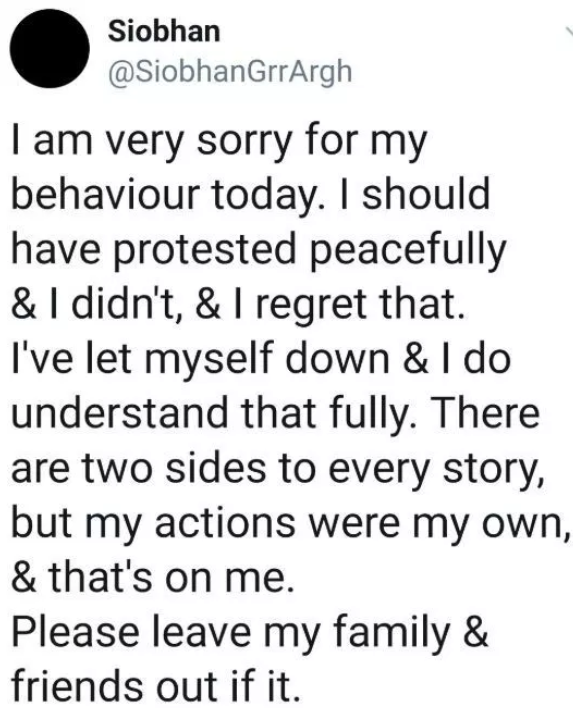 Fair play to her – she went a little OTT in the heat of the moment and fully accepts it.
The man claimed he was peacefully debating with "moderate lefties" and "having a laugh with the majority of them" before he was surrounded.
Explaining his support for the President, the man said:
Because he's done more than he said he was going to do for America.

He's true to his word when he said he wants to make America great again.

He [Trump] speaks the truth. And most women… Trump did say about the p***y grabbing, but men have done that over the years.

When I went to school people used to say that… It's all part of growing up.

He's still a kid at heart, I'm still a kid at heart. What's wrong with not growing up?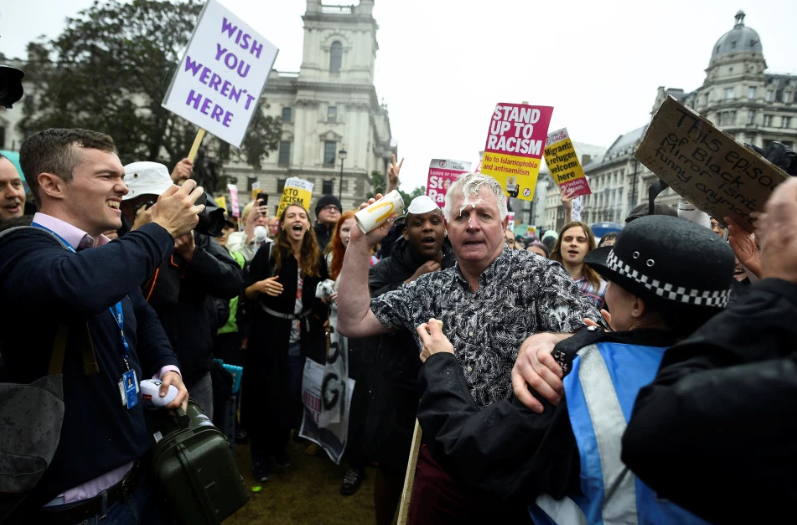 Lol. Well even if you don't quite agree with all of that, there's no reason to yell at the guy that he's a 'Nazi', which is a term that gets bandied around a bit too freely these days and only gets in the way of progressive discourse.
I mean surely we need to differentiate Trump supporters from actual mass murdering Nazis somehow, right? Even if some of them do have bigoted views.