A newlywed Mississippi couple have been arrested on their way to the airport where they were due to take a flight to Syria to celebrate their honeymoon… when it was discovered they were actually headed over there to join ISIS. The fuck?
Featured Image VIA
The couple, Jaelyn Delshaun Young (19) and Muhammad Oda Dakhlalla (22), were arrested by FBI agents after unwittingly making their travel plans to fly to Syria via Greece and Turkey with undercover FBI agents.
Ms. Young wrote in an e-mail to an agent posing as an ISIS recruiter:
Our story will be that we are newlyweds on our honeymoon. We live in a small town with a very small airport that doesn't have much, if any, security. That's one U.S. weaknesses – small towns' airports have poor funding and less educated staffs so it is easier to get through.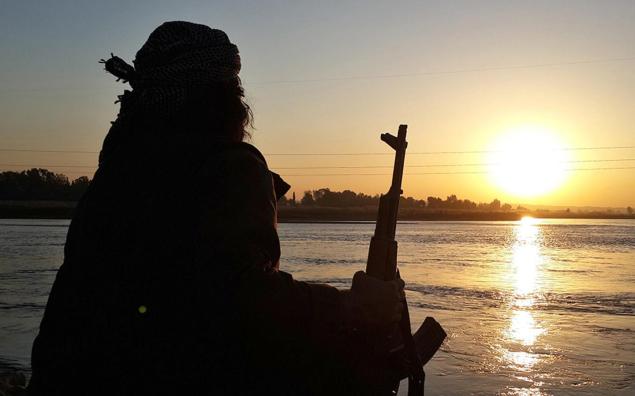 Image VIA
Not as easy as you thought though eh? In fact you were busted way before you even knew you were busted. Another big fat L for ISIS, except I guess technically not because these two were so useless they couldn't even make it to Syria to join ISIS in the first place.
Let's just hope UK security is even better this weekend, when ISIS are apparently plotting to strike.