It must be pretty tough when you lose your life partner, but I don't think that the best way of dealing with it is to get so wasted you perform sex acts in public on busy commuter trains.
Images VIA 
This is how 57 year old Deborah Tobyn decided to deal with her grief though, as she's just plead guilty to getting fingered and receiving oral sex on ac2c train from London to Basildon, Essex in last May. The man performing the lewd acts was 64 year old Raymond Burr.
The pair were asked to stop by a passenger who was on the train with their grandchild but continued regardless. Burr was today sentenced to 100 hours of community service and Tobyn 100. Judge Samantha Leigh said the following about the actions of the pair: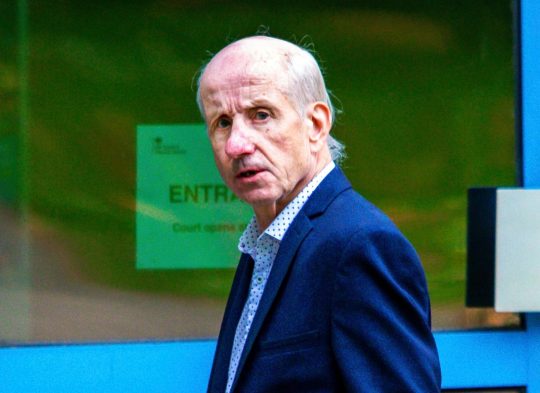 It's deeply unpleasant but I'm well aware of the age and the lack of previous convictions.

They are both adults and they are capable of making their own decisions.

You were travelling back from London on a c2c train when you engaged in lewd behaviour.

One of the witnesses had her young grandson with her and could see what was going on. She stood up and spoke to you, she asked you to desist but you didn't.

There were other children in the carriage and 6pm is a busy time. You were both drinking at the time.
I mean it sounds like they're complete wreckheads that they got so horny that they had to do something like that on a train in front of everyone. At least go to the toilet or something, right? Dirty perverts deserve to be punished.
For more of the same, check out the ten most disgusting sex acts listed on Urban Dictionary. Next level.