Netflix's new documentary series 'The Disappearance Of Madeleine McCann' only premiered on Friday but is already making major waves and causing everyone to start talking about it again, with one major question being on a lot of people's lips: why didn't her parents appear in the show?
Featured Image VIA 
Well, due to its massive success over its first weekend on the streaming platform, the Gerry and Kate McCann have been forced to release the following status explaining their absence. Here's what they had to say: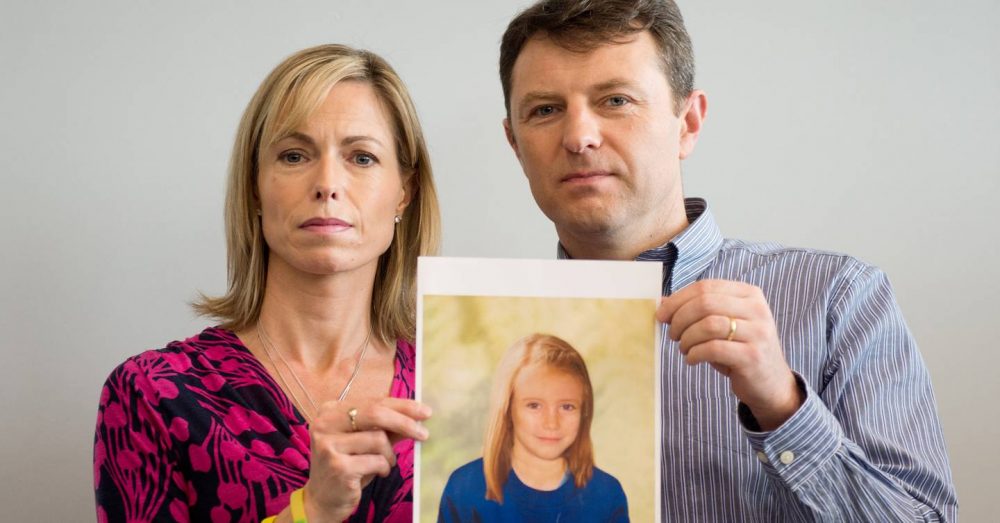 The production company told us that they were making the documentary and asked us to participate.

We did not see – and still do not see – how this programme will help the search for Madeleine and, particularly given there is an active police investigation, it could potentially hinder it.

Consequently, our views and preferences are not reflected in the programme.
I mean I suppose that does make perfect sense when you think about it, but at the same time their refusal to participate in it does raise a whole bunch of questions and hardly showers them in innocence, especially considering how many other people who were involved in the investigation were willing to get involved. I guess they're all looking for a pay cheque rather than their actual daughter though which probably influenced their decision.
For more of the same, check out the trailer for the new series here. Essential viewing.