It hasn't been a good couple of months for Johnny Depp after he lost his defamation case against The Sun  meaning he was effectively labelled a wife beater and lost his job in the 'Fantastic Beasts' movies as a consequence of this, but a new article in 'The Hollywood Reporter' really drives home how bad things have become for the fallen idol.
Featured Image VIA
You can read the whole report if you want – and it's pretty interesting to be fair – but here are a few of the more juicy quotes courtesy of BroBible: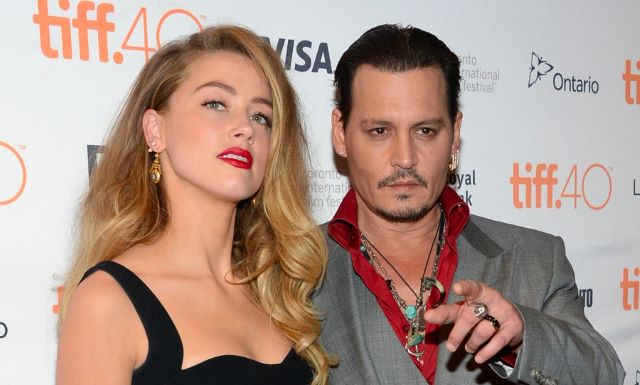 There are few examples of a movie-star implosion of Depp's magnitude that have been so sudden and spectacular.

During the height of his stardom, a 13-year stretch ending in 2016, Depp earned some $650 million, including $55 million from his profit participation on 2010's Alice in Wonderland, a Disney tentpole that earned $1.03 billion worldwide. For Minamata, which opens Feb. 21, he was paid just $3 million.

The claims made in at least six recent suits, along with multiple interviews conducted by THR, paint a picture of an out-of-control Depp, a casualty of Hollywood's sycophant culture in which his wild spending and substance abuse were rarely challenged.

Or as one producer who worked on a recent Depp project notes, "He's just never been told no for the past 35 years. That's typical in Hollywood. But I've never seen it to this extent."

November 2020 simply offered the punctuation.

THR also reports that Depp was initially supposed to be paid $6 million for his role in Minamata, but the movie's financiers balked after a crewmember on the film City of Lies filed a lawsuit in which they claimed an intoxicated Depp punched him twice on set.

"He has suffered immense reputational carnage from a reckless set of choices that has left him in septic muck," says Eric Schiffer, a crisis PR rep whose clients include a number of high-profile Hollywood and sports figures. "Can he come out of that? It really comes down to Johnny's choices. He still has a fan base that in many ways is like Donald Trump's with their emotional intensity and commitment to a star icon. It's not based around principles. It's about charisma and their identification of the range of characters that he's played."

"You simply can't work with him now," says one studio head. "He's radioactive."

"It is really hard to imagine why anyone would ever decide to pursue a strategy like still insisting on continuing the defamation case V Amber Heard in the US next year, especially now that —  after a three-week trial with dozens of witnesses testifying and hundreds of exhibits — the U.K. judge dismissed every unfounded attack on Amber's credibility and concluded that Depp did indeed assault Amber on 12 separate occasions," Time's Up Legal Defense co-founder Roberta Kaplan told THR. "Amber Heard did not bring this on herself. She sought a [temporary restraining order] back in 2016 so that she could change the locks on her front door and be safe. All the litigation since then … [has] been generated by Johnny Depp himself."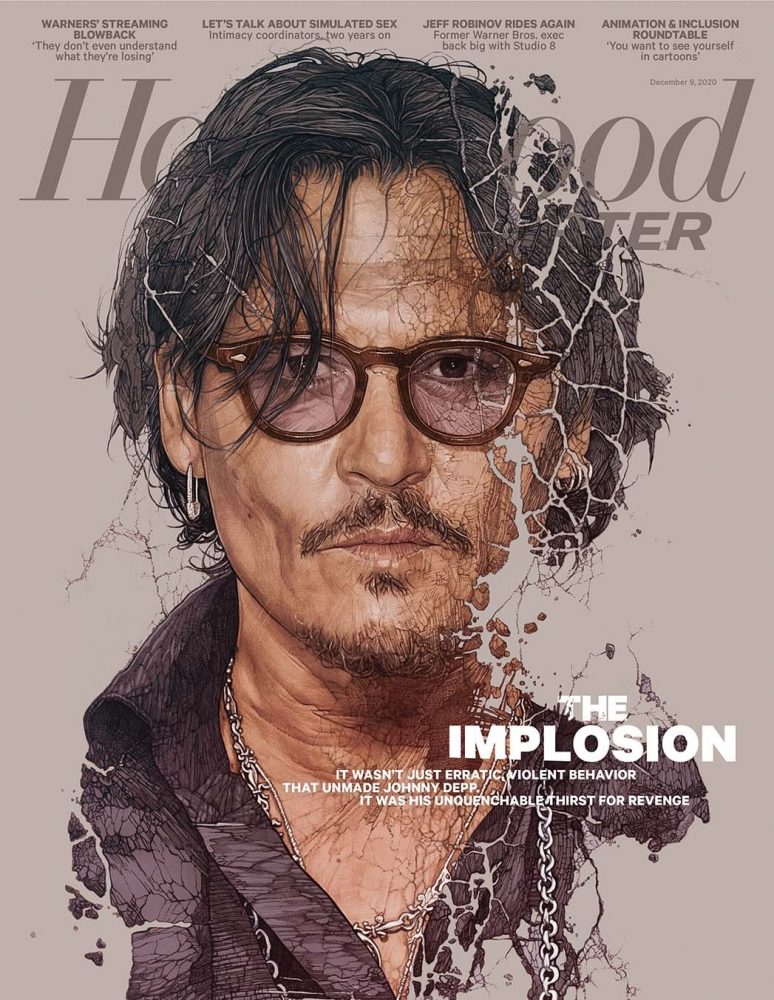 There's a lot to digest there but I can't really argue with any of it. Yes, everyone in the pro Depp camp will point out that Amber Heard was clearly guilty of some truly despicable acts during their marriage, but this doesn't change the fact that Depp was involved with a lot of them too and that it sounds like he was a complete liability for a long time before all this came to light. Heard will probably get her comeuppance after the pair go head to head in their own defamation trial next year too, but for now Depp is bearing the brunt of it and it's not surprising when a court has found him to have beat up Heard on a number of occasions.
The funniest thing about it all though is that comment from Roberta Kaplan about how all this could have been quite easily avoided if Depp hadn't gone in all guns blazing on The Sun and Amber Heard after they published some inflammatory articles about him. Sure, his reputation might have suffered had he not defended himself, but if he had just kept quiet or denied the allegations then it wouldn't have been anywhere near as bad as it has been following his chosen course of action.
And that's not even mentioning his bank balance as well. Can't see him ever recovering to be honest.
For more of the same, check out how many people want Amber Heard fired from the Aquaman franchise. It's a lot.