Everyone is buzzing about the new version of Stephen King's 'IT' coming out this autumn after some rave reviews from SXSW and Stephen King himself, and the movie's hype campaign is doing a good job of nurturing this buzz by slowly drip feeding us information about it.
Featured Image VIA
We're still yet to see an official trailer for the movie – although this is apparently coming out in the next couple of days – but today they've released a couple of pictures from the movie to build up the suspense even more. They're kind of blurry and not that good, but this kind of makes the whole thing even more mysterious.
The first one you can see below is just of Pennywise with his trademark red balloon covering his face, whilst the second one features The Losers Club watching something on a projector and the final one features Pennywise's giant hand attacking members of the club again. Take a look at them below: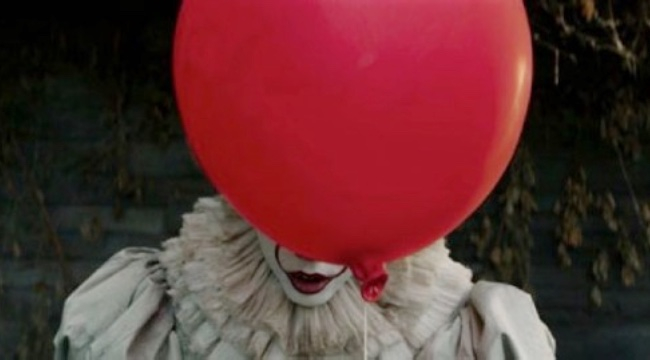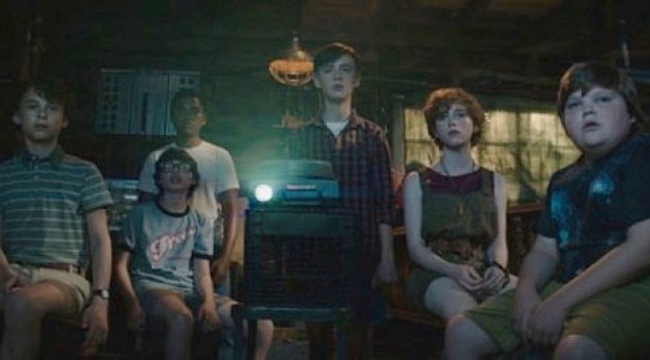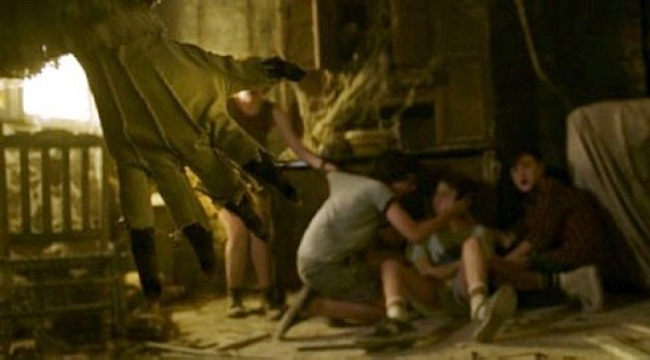 Ok, so none of them are particularly creepy but there's a massive sense of growing dread in them and they've undeniably got us pumped for the trailer to be released, which is almost certainly going to scare the shit out of us. Apparently it was so terrifying that people actually ran out of the cinema when it was shown at SXSW. Ridiculous.