R.Kelly has long faced allegations of being the leader of some weird sex cult for girls on the verge of adulthood, but it was only after Lifetime's documentary Surviving R. Kelly aired earlier this year that anyone actually did anything about it.
Featured Image VIA 
Following the release of the documentary and the accusations of a whole bunch of women, Kelly was arrested and charged with 10 counts of aggravated criminal sexual abuse and dropped by his record labels. This also led to Kelly giving an explosive and bizarre interview with journalist Gayle King which really has to be seen to be believed.
Anyway, with all these repercussions after the airing of the documentary, it's no surprise that Lifetime have decided to release a follow up detailing everything that has happened since its release. Thankfully it's not going to take another three years to be released so everyone has forgotten about it like the second edition of Making A Murderer, and will instead air this week on Saturday May 4th.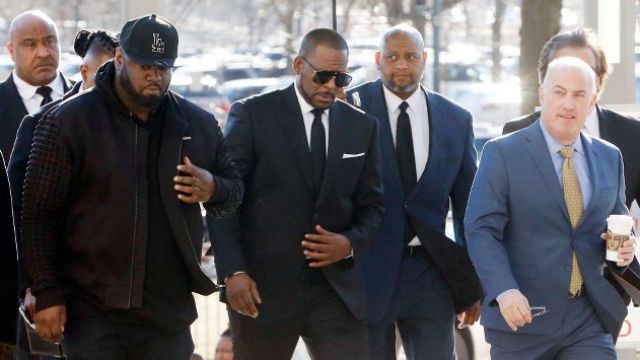 The two hour special is titled Surviving R. Kelly: The Impact and will feature interviews with journalists, legal experts, non-profit organisations, and psychologists about the developing story. R. Kelly's weird interview is obviously going to be covered in depth and will probably be the best part of the show.
Unfortunately it doesn't have a UK release date yet, but you can bet it won't be too far behind given the massive cultural impact of the first one – it's estimated to have been seen by 26 million people already.
If you wanna catch that weird interview, then click here. Really is something else.