Ghostbusters is one of the most loved franchises of the lates 80s/early 90s and whilst it was kinda cool that there was that all female revamp a couple of years ago, I think everyone who saw it (I didn't) would probably agree that it fell flat on its face and didn't really capture the original magic of the original movies.
Featured Image VIA
This news is set to be received a whole lot better than that reboot/reimagining/whatever though. Sony Pictures revealed late last night that an official sequel to the first movies had been scheduled in for release next summer and that they've tapped up Jason Reitman to write and direct it. Reitman is the son of the original movie's director Ivan Reitman and has directed movies like Juno himself, so hopefully should be the perfect fit for this project.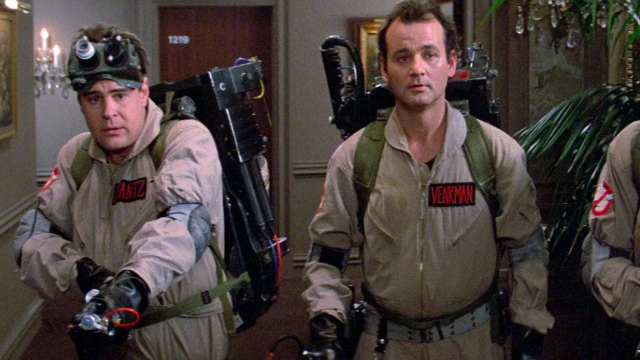 Here's what he had to say about it:
I've always thought of myself as the first Ghostbusters fan, when I was a 6-year-old visiting the set. I wanted to make a movie for all the other fans.

This is the next chapter in the original franchise. It is not a reboot. What happened in the '80s happened in the '80s, and this is set in the present day.
It sounds like his heart's in the right place at least so hopefully this sequel will prove to be as awesome as the originals. There's no news if the original cast will be returning for it or what relation it will have to it in these early days, but I'm sure we're all keeping our fingers crossed that Ray Stantz and Peter Venkman are up for one last dalliance with ectoplasm. We can but hope.
For more of the same, check out five times that Bill Murray was the absolute man. Legend.