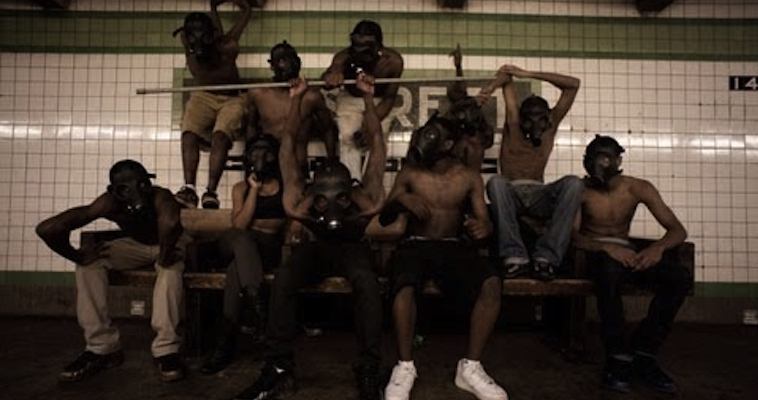 Have you ever wondered what street dancing would look like without the restriction of joints? Well, you are in for a treat.
A new form of street dance has started in New York called "flexing", or "bone-breaking", which sees dancers integrating some jaw-dropping moves. Elbows fly behind heads, joints pop out, and people are basically tying themselves in knots. Sometimes to each other.
A new video has been released showing dance group NextLevel Squad showing off their flexing. Rather bravely, this is done on a New York subway train, which is filled with bewildered people unsure of where to look. Also, the gang are all wearing gas masks, which adds another level of weirdness to quite a bizarre video. Enjoy.
[yframe url='http://www.youtube.com/watch?v=9cjM1UZxljU&feature=youtu.be']