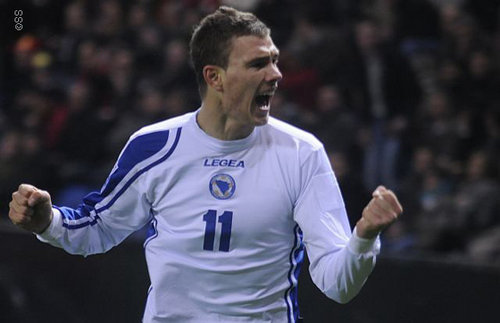 The January transfer window marks a pivotal moment in the top-flight campaign. Whether you sign players as a manager to cover injury stricken benches, to resurrect a dead season or simply to create a Globetrotter super eleven, most teams dip their feet into the water come January. Here's a look at some of the players that are or might be making their way to our shores this Winter.
Edin Dzeko.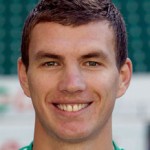 A skilful goliath with a powerful shot, towering header and fantastic touch, 24-year-old Bosnia and Herzegovina striker Edin Dzeko has just completed a £27 million move to Manchester City. Formerly of Wolfsburg, who won the German Bundesliga two years ago with him in the side, Dzeko has scored 66 goals in 111 games and gained talismanic status with the fans. Scoring 22 goals last season, and 26 the season before that, he has led the line for Wolfsburg with real authority, and although £27 million is a huge transfer fee, he is a top player with years left of his career. A great capture without doubt, but with so many existing options up front, Mancini is going to have to let players go in order to accommodate him. He's not a bench warmer.
httpv://www.youtube.com/watch?v=ITZ0SEjtorM
Khouma Babacar.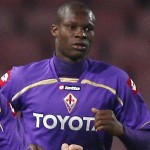 17-year-old Fiorentina striker Khouma Babacar is being monitored by a number of clubs in the Premier League, though he insists that he's not ready to leave Fiorentina just yet. Touted as a world-class prospect, Babacar has had a run in the Fiorentina first team since the age of 16, and is strong, determined, quick and shows great composure in the box. The Senegal under-21 international has said he would love to play in England one day, so maybe look out for him once Drogba or Anelka retire.
httpv://www.youtube.com/watch?v=vP7An7IJr_w
Demba Ba.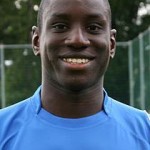 25-year-old speedy forward Demba Ba, capped nine times by Senegal and currently based at TSG Hoffenheim in Germany, is a potential target for struggling table proppers West Ham United. After scoring 37 times in 97 appearances for the German side, this week Ba has surrounded himself in controversy for the second time in his spell there; he had already refused to turn up to training once after being denied a transfer to Stuttgart in the summer transfer window, and after West Ham's loan-to-buy bid was turned down in the last few days, it seems he's repeating his truancy all over again. Despite his class and his quality, plus the fact that West Ham desperately need goals, Demba Ba's bad attitude is not the type you'd want in your team during a relegation battle.  If West Ham are looking for another Tevez-like saviour, I think they'll be disappointed, if not utterly rueful making a move for him. Hoffenheim have released a statement explaining how if they don't sell him, he'll be suspended from first team football for a prolonged period. Not good for the Hammers' struggling cocktail.
Kenny Miller.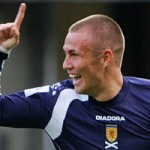 A determined, experienced and cool-headed striker, Kenny Miller is a possible target for a Birmingham City side in need of goals. Although he's not a massive name, and a former Wolves player, Miller has scored 21 goals in 17 games so far this season in the SPL, to take his Rangers tally to 49 goals in 80 games overall. If he can repeat ratios like that for City, then he'll be a great buy, especially if he nets goals at vital times as he has done for Rangers. A true poacher at the peak of his career at 30 years old; expect regular first team action if he makes his way to the midlands, although he has said himself that he would prefer not to move until the summer. An unlikely transfer, but one that could have real impact.
After Ronaldinho and Beckham have already been mentioned so soon in the window, paired with the ever-changing dynamic of the season so far in general, I'd expect a great deal of activity in the transfer window. Arsenal must get a reliable central defender, and possibly a goalkeeper too, whilst Villa and Everton, not to mention five or six other teams in the league, need to find goals, and fast. The fact that Man City have already moved in for Dzeko means that their interest in Hulk is over, but with the money that they have, I wouldn't like to rule out the addition of another defender, possibly a centre half. If Dzeko can find form, he will prove deadly alongside Tevez, and in turn Man City will become real contenders for the title.
But really, who knows what's going to happen this season?