Everyone knows that Michael Jackson had a really weird relationship with children and nobody really knows what he was actually doing spending so much time with them, but a new documentary is looking to expose this once and for all.
Featured Image VIA
The new movie is called Leaving Neverland and is set to premiere at Sundance Festival on January 25h and will be shown on Channel 4 over here and HBO in America fairly shortly afterwards. It's going to focus on the story of two men who claim to have made friends with Michael Jackson when they were between the ages of 7 and 10. They also claim that they were suxally manipulated and abused by him during their time together.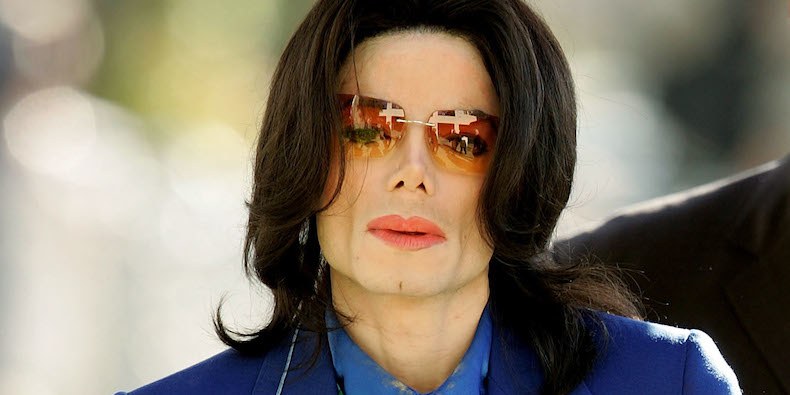 Of course, this isn't the first time that these sorts of allegations have been labelled at Jackson and his estate has been quick to refute the claims made in the film. They've already launched a pre-emptive attack before it's even been screened, saying that it's an outrageous and pathetic attempt to exploit Michael's legacy for money, adding that both men have previously filed lawsuits against his estate which were thrown out of court.
Crucially though, the documentary is said to be of a similar ilk to the recent R. Kelly one that caused a lot of the media and people in showbusiness to turn on him. Will this happen to Michael after Leaving Neverland is released? I doubt that it will because there seems to be so much information out there that makes it seem like Jackson wasn't a paedophile at all and was just messed up and childlike in his existence, but never say never. Not long until we'll see it and find out either.
For more Michael Jackson, check out his final driving licence photograph. Grim.